April 2022 Honorees | Women in Construction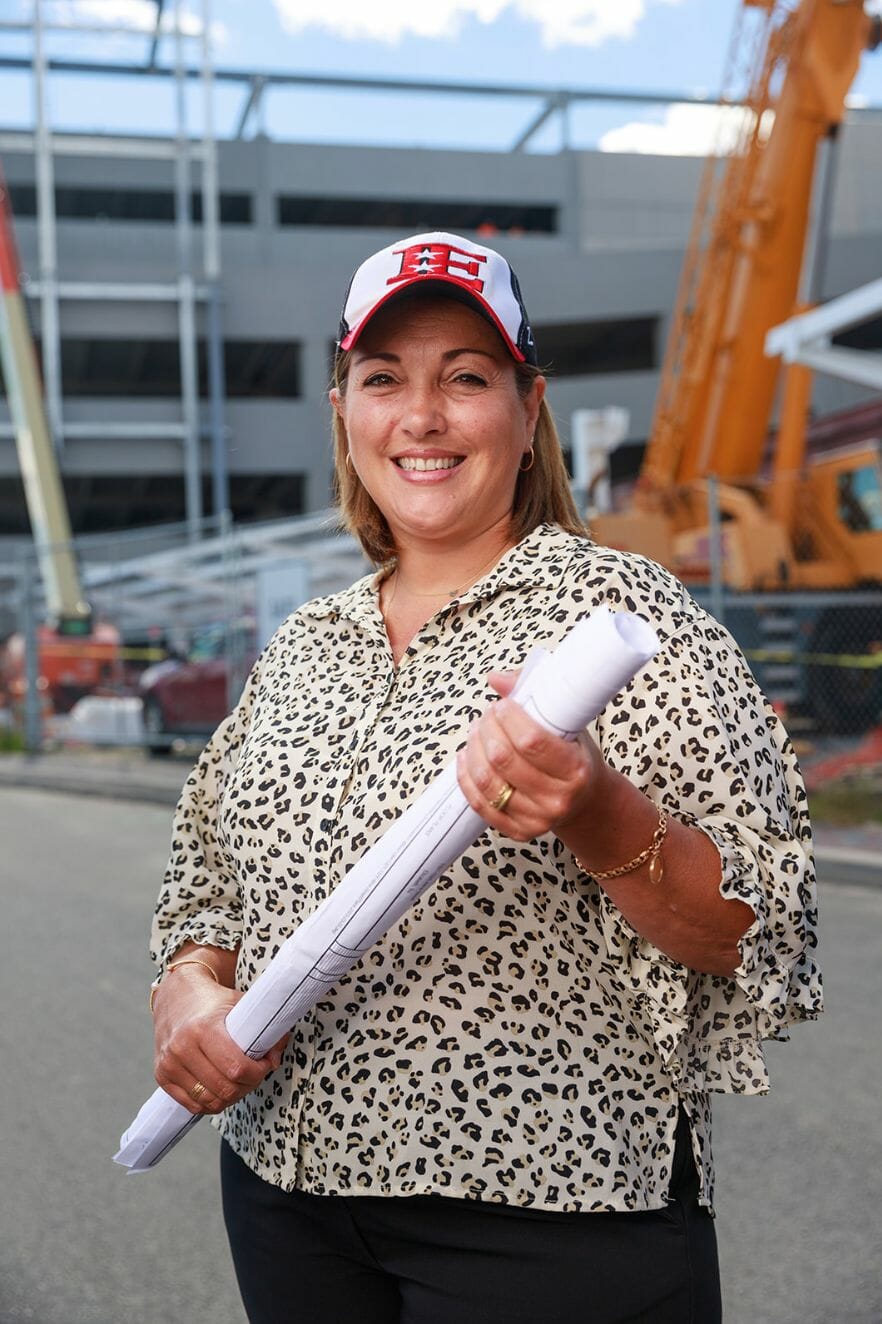 Maria Carvalho
Executive Assistant Of Planning and Community Development, City of Elizabeth
Maria Z. Carvalho was born in Lisbon, Portugal, and immigrated with her family to the United States and settled in Elizabeth at the age of 4. Her experiences of growing up in Elizabeth and graduating from Elizabeth High School in 1990 helped shape her life's work and her commitment to the city that provided her hope and opportunity. Maria resides in Elizabeth with her husband and two children and has dedicated her life to uplifting the Elizabeth community, especially its children, both professionally and as a civic volunteer in the spirit of a quote from Maya Angelou, "If you get, give. If you learn, teach."
Maria has been employed by the City of Elizabeth for 29 years, currently serving as the Executive Assistant Of Planning and Community Development. She has also made her mark within in the community both locally and regionally, including her service as Vice President of the Elizabeth Youth Soccer Club, a member of the Union County Open Space Trust Fund Advisory Board, Commissioner on the Union County Board of Taxation, a member of the Groundworks Elizabeth and the Elizabeth Portuguese Lions Club Board of Directors, and Sports Director of the Portuguese Instructive Social Club.
Maria's tireless work in the Elizabeth community has led to significant personal achievements including her selection as Grand Marshall of Elizabeth's Portugal Day in 2016 and her selection as one of the 2018 Women of Excellence by the Union County Commission on the Status of Women.
Maria extends her gratitude to the members of the Elizabeth community who have entrusted her with serving as a member of the Elizabeth Board of Education as well as her fellow Board members who have graciously selected her to serve as its President during 2018. As President, some of her greatest priorities are to work closely with the children of Elizabeth Public Schools, to have more face-to-face conversations with them, to help build their courage, and to celebrate their hard work, dedication, and teamwork.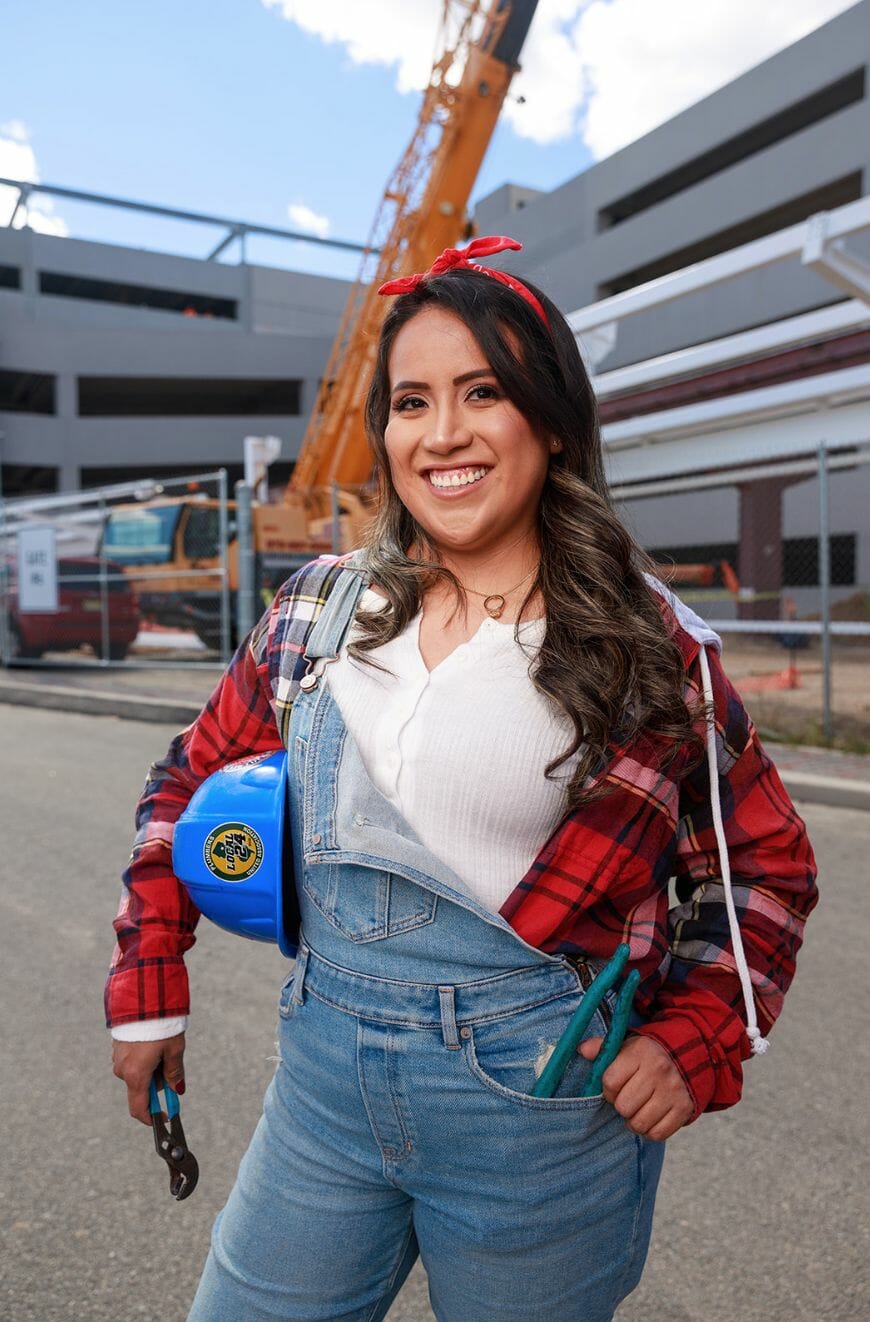 Jennifer Garcia
3rd Year Apprentice, Plumbers Local 24
Ms. Garcia participated in EDC's Women in Construction program 2019-2020 program year, sponsored by the NJ Department of Labor and Workforce Development. She successfully applied to Plumbers Local #24 for a Registered Apprenticeship with that skilled trade construction union. She is a third-year apprentice with that local. Jennifer Garcia is a mother of three and a graduate of Kean University with a Bachelor's in Psychology. Her background was not typical for a candidate applying for a career in the construction trades. But she was determined. She attended our pre-apprenticeship training diligently and proved she wanted a career in the construction trades and three years later she is more than halfway done with a five-year apprenticeship program with Plumbers Local 24.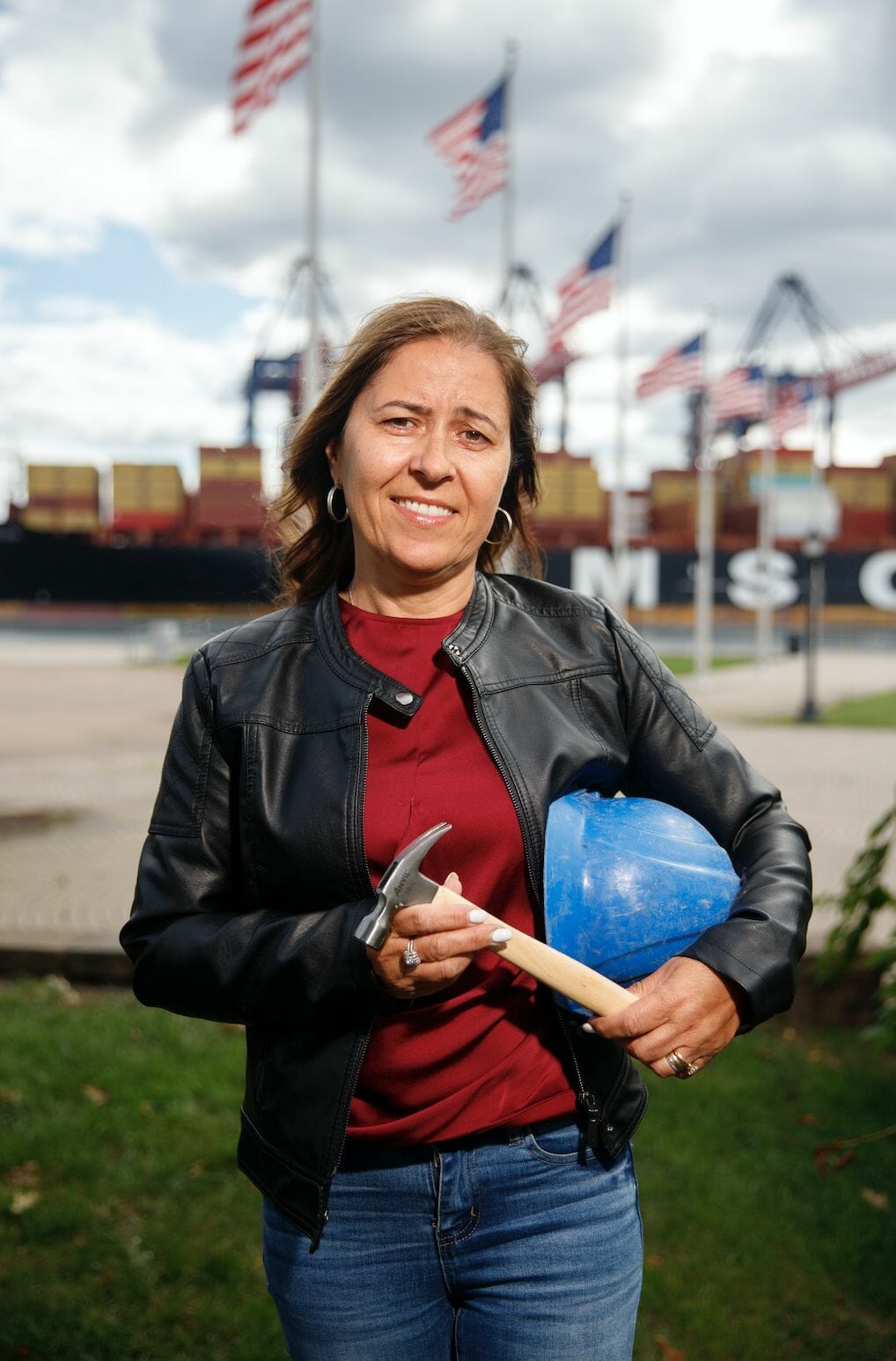 Belamira Santos
Co-Owner, Santos Construction Co.
Our greatest accomplishment was starting a new business from scratch in a new country. Coming from Portugal, Tony and I had to start all over. He started working at a construction company and while working, that is when he decided to start his own business. Back in 1986, that is when Santos Construction Co Inc was born. He started the company with his brother and nine employees. From there, the company quickly grew and grew to what it is today. That was our greatest accomplishment, building something from nothing. We build new houses and buildings in the community. As well as helping our community by fixing and improving certain projects. For example, Santos Construction Co Inc. contributed to the P.I.S.C elevator, as well as helping our local church.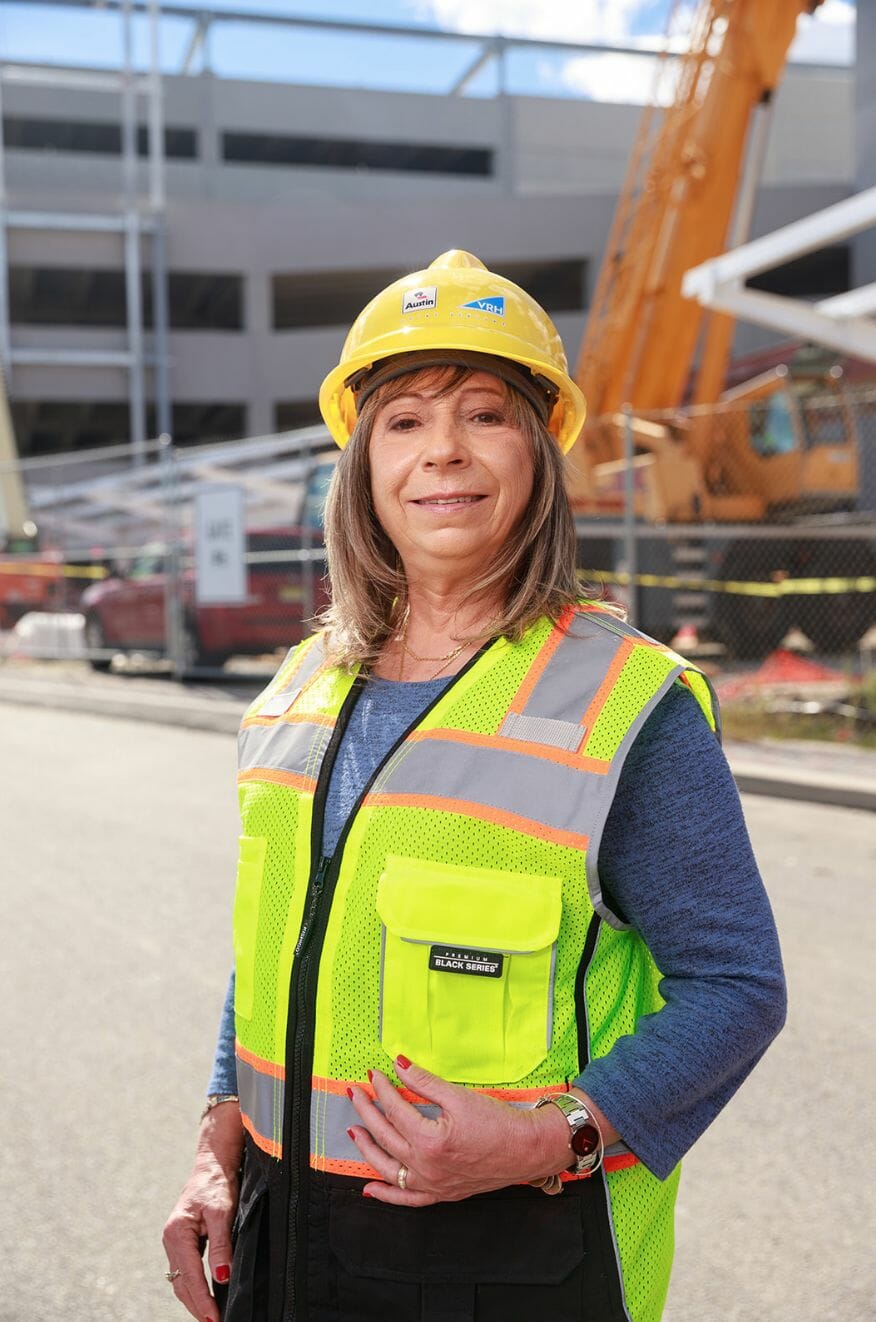 Karyn Schuchardt
Office Administrator/Asst. Diversity Manager, Austin-VRH Joint Venture
Karyn joined VRH Construction 27 yrs. ago. In 2019, Karyn was transferred to her 1st field office - the ConRAC Public Parking Garage at EWR. ConRAC, a JV with Austin Ind. is among the largest projects VRH has been awarded. This project tests every skill while learning to work on a construction site! Working her way up from Admin. Asst. to Asst. Diversity Mgr. Karyn has inspired many women to pursue construction careers. She will continue to promote and foster diversity & inclusion.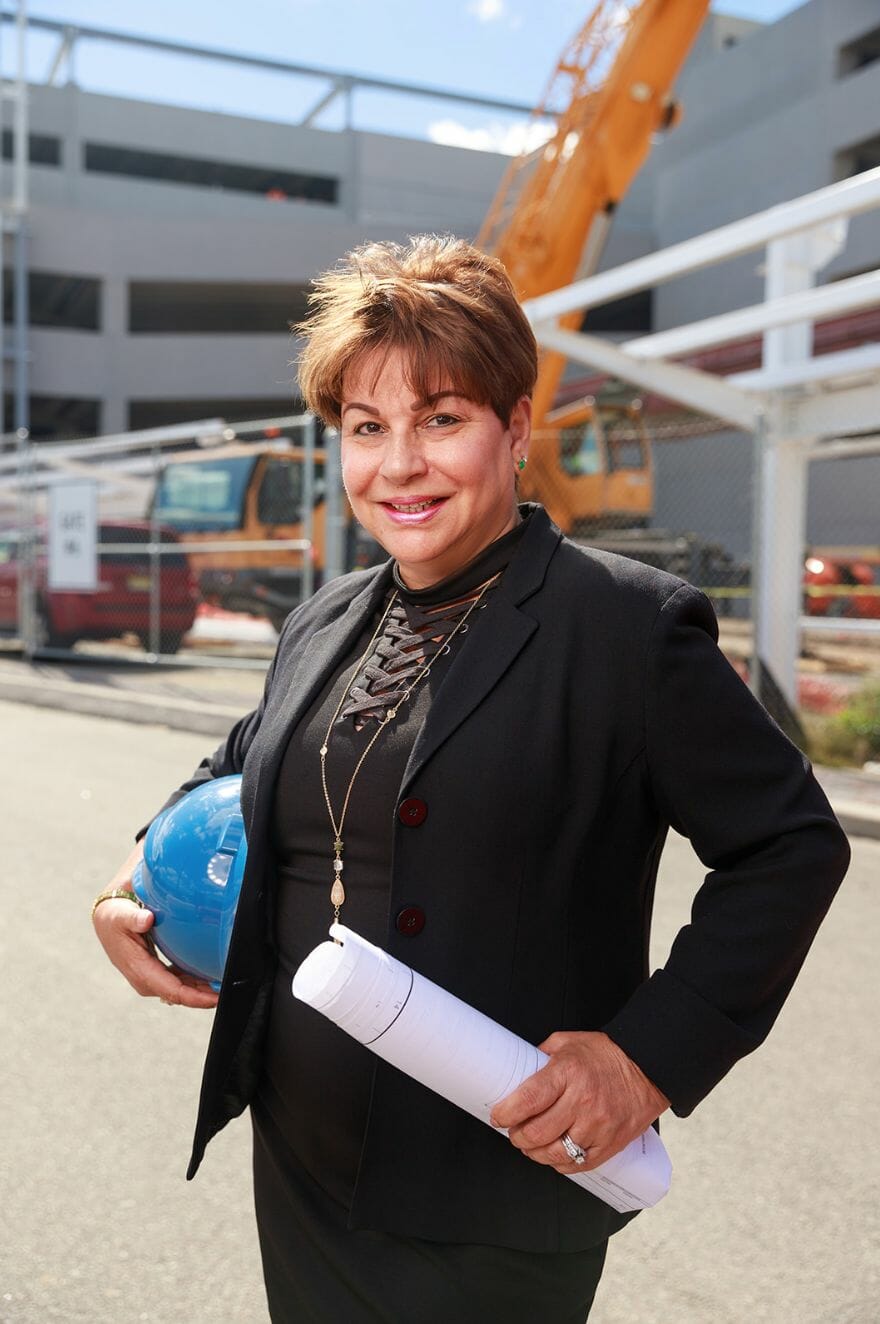 Marta Sullivan
Ret. Planning Board of Adjustment Secretary, City of Elizabeth
Mr. George Vega was born in Bayamo, Cuba on September 08, 1946. He truly exemplifies the sacrifices of all hardworking immigrants in search of the American Dream. At the age of 13, he bravely came to the United States on July 10, 1959 and immigrated to Elizabeth, New Jersey.
He completed his educational studies here in Elizabeth and attended Cleveland & Jefferson High School. One of his very first employment opportunities was on East Jersey & Second Street working at a family member's gas station, pursuing his passion for vehicles and learning the mechanical trade.
In 1962 thru 1969, Mr. Vega worked at the Union County Buick in Elizabeth, NJ. Not long after, his hard work and entrepreneurial spirit drove him to invest in 1969, by renting and later coming to own Elmora Gas Station in Elizabeth, NJ and later in 1992, he bought AA Auto Body, both of which he still owns today.
Mr. Vega's strong love for cars and his talent for mechanics has enabled his passion and investment to grow into an eclectic personal collection of over 50 vehicles, spanning from diverse makes and models. [Including but not limited to one of three Lincoln models in the world. Which he houses right here in Elizabeth, New Jersey.]
Mr. Vega is one, to keep a very humble and low "behind the scenes" profile and can still often be found under a hood, working on one of his or his customer's cars. His love for service, not just in within the automotive industry, has outpoured into several personal mentorships, and into several local communities, one being the Elizabeth Portuguese Community.
Year after year, for over 15+ years, he has selfless shared his car collection to honor our dignitaries of the Elizabeth Portugal Day Parade. Our Grand Marshals, Honorary
Marshals, and the Families of Posthumous Marshals have been proudly escorted down Elizabeth Avenue in style, with grace and elegance; thanks to Mr. George's generosity of providing the vehicles, gas and drivers. Throughout all these years, our Elizabeth Portugal Day Parade has truly had a distinguished caliber of visibility through his antique cars carrying our dignitaries, and together marking our Portuguese community's legacy in the City of Elizabeth.
He also proudly shares his cars at Elizabeth car shows and with other Elizabeth ethnic communities at their Annual: Cuban Day Parades, Puerto Rican Day Parades, Peruvian Day Parades, and the Pulaski Parade Day Parades up 5th Avenue in NYC.
After many years of hard work, Mr. Vegas was later able to bring his parents from Cuba in late 1990's.  52 years ago, on December 8th, 1966 he married his middle-school sweet Ms. Darleen Vega. They are currently residing in Union County, not to far away in neighboring Clark, New Jersey and they are the proud parents of 3 grown children: George Vega Jr., Rickey Vega, and Jeffery Vega and they have 6 adorable grandchildren.