The Greater Elizabeth Chamber of Commerce [GECC] is proud to celebrate its 25th Anniversary this year in 2022!
We are grateful for all our original Charter Members. It is our privilege to honor them!
Our new seal will be used all year long to celebrate the 25 years of serving our local business community.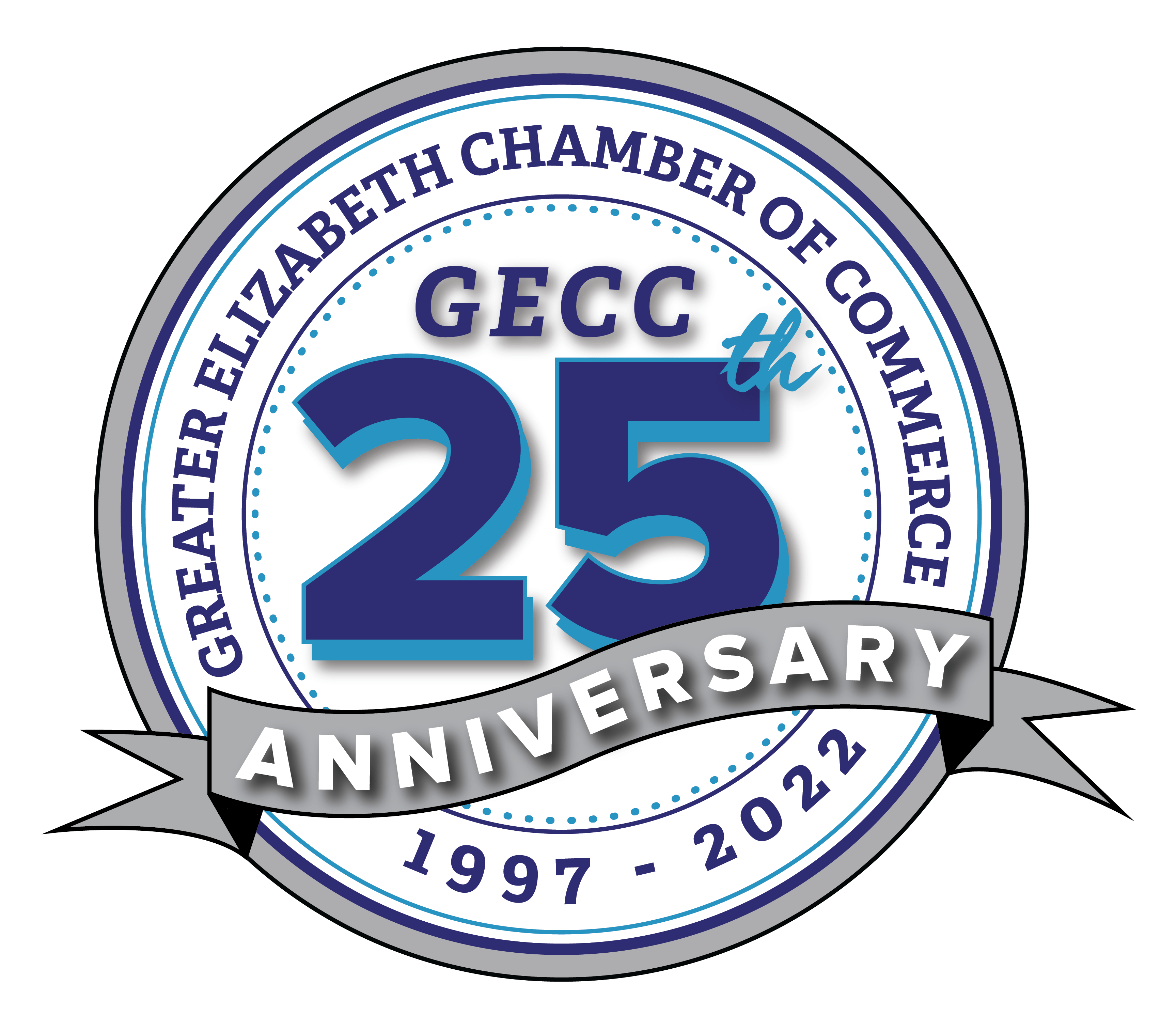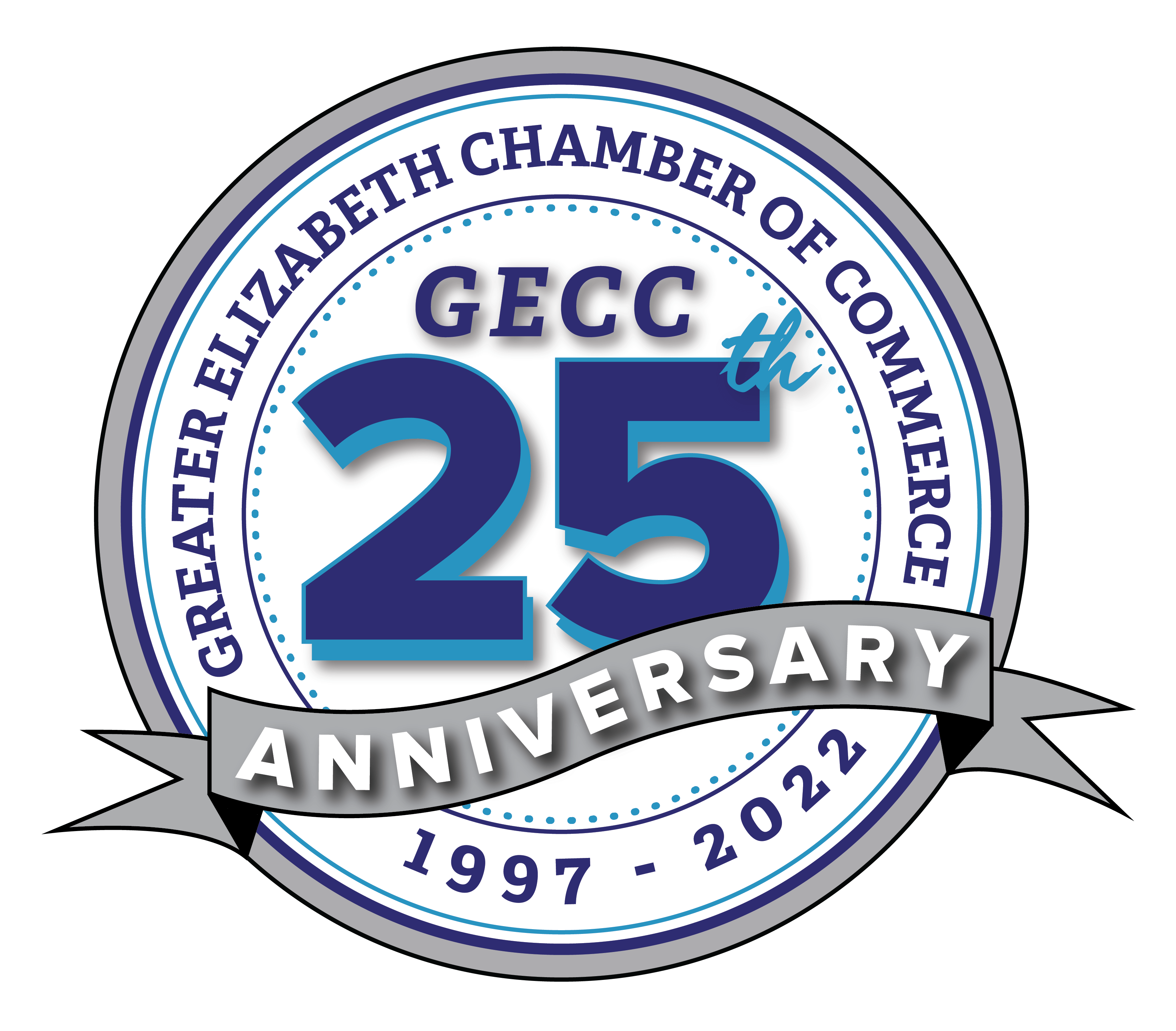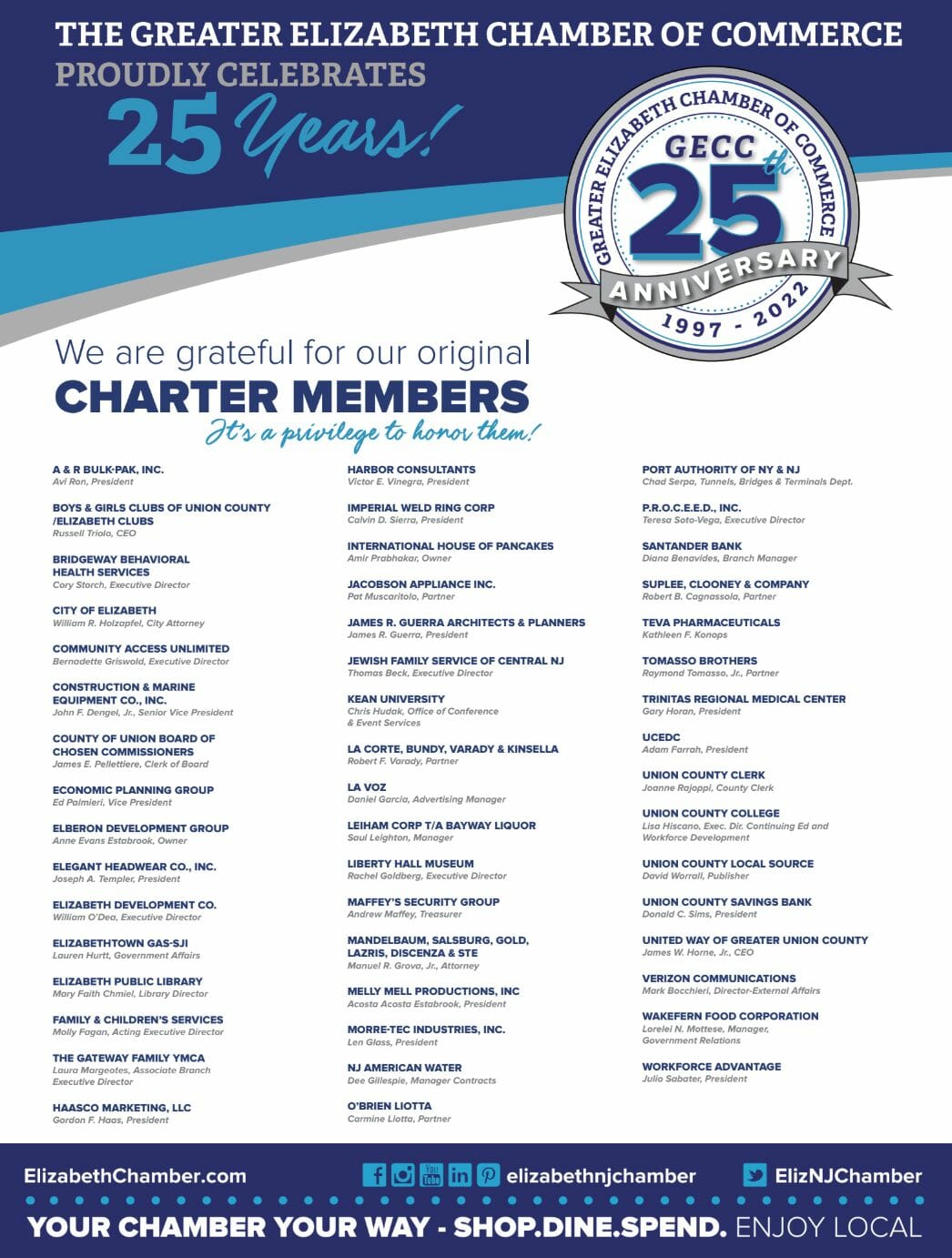 With a population of 137,298, the City of Elizabeth is New Jersey's fourth-largest city. As the Union County seat, Elizabeth contains most major governmental offices and courts servicing the County.
Chris Bollwage, a lifelong resident of Elizabeth, is serving his sixth term as the City's Mayor. Bollwage recently completed his term as the president of the New Jersey State League of Municipalities. Nationally recognized as a leader in economic development, Bollwage's administration has aggressively worked to revitalize Elizabeth and attract people to the great City. Since 1990, Elizabeth's population has grown ten percent.
Since 1993, the current administration has worked to jumpstart $1.5 billion in economic development that has created 7,000 new jobs and brought to life retailers such as The Outlet Collection, Jersey Gardens, and the Loews Jersey Gardens theatre, the largest mall and movie theatre on the East Coast.
A catalyst for this success has been the City's award-winning Urban Enterprise Zone program, which offers discounted sales tax. The UEZ program is administered by the Elizabeth Development Company and was named the number one program in the nation by the National Association of State Development Agencies. The UEZ has provided more than $50 million in additional funds for reinvestment including funding for additional police, elaborate streetscape beautifications, and enhanced infrastructure improvements, as well as many other economic development programs designed to help businesses succeed in Elizabeth.
The City is also home to the largest industrial seaport in North America, and Newark/Elizabeth Liberty International Airport. Hundreds of thousands are employed, and billions in direct and collateral revenues are produced through these two entities alone. Elizabeth's two NJ Transit train stations provide quick access to New York City, and points westward and south through New Jersey. Its many transit buses also complement this complex transportation network, and provide convenient access to all corners of the City and beyond.
But if you ask the City's Mayor what Elizabeth's number one asset is, he will say it's the people that make it special. Elizabeth boasts marvelous diversity, resulting in a wide range of cultures and heritage for all to enjoy. Its people represent more than 50 countries and 37 language groups. Elizabeth is its core and has always been, a City that has worked: from its roots in the industrial era in our country to its later years as the current Country seat for Union and now, a retail and transportation center for the Metropolitan area.
From the days of its founding when great men such as George Washington and Alexander Hamilton walked its streets and as the first state capital of New Jersey, Elizabeth has been blessed with generations of residents who have defended the values of this country. Its legacy can be seen in the numerous memorials, historic sites, and statues that dot the City's landscape. This bold, pioneering spirit lives on today in its residents and is part of what makes Elizabeth a great American city that many are proud to call home, and many more love to visit.
Supporting Social Services - A Caring Community:
The Chamber supports and promotes City, local and not-for- profit organizations by serving as a resource and promoting their missions. There are over 40 such organizations who are members of the Chamber.
The City of Elizabeth and its surrounding neighbors, house a number of social services of a caliber usually found only in larger cities. Programs for persons with mental or physical disabilities, needing substance abuse assistance, emergency assistance, family services, and volunteer services are all available in the Greater Elizabeth area.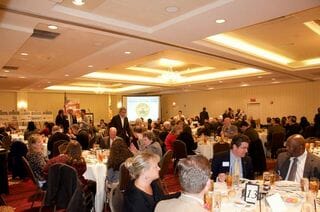 Disabilities
Emergency Assistance
Mental Health
Senior Services
Substance Abuse
Volunteer Services
Women's Services
Youth and Family Services