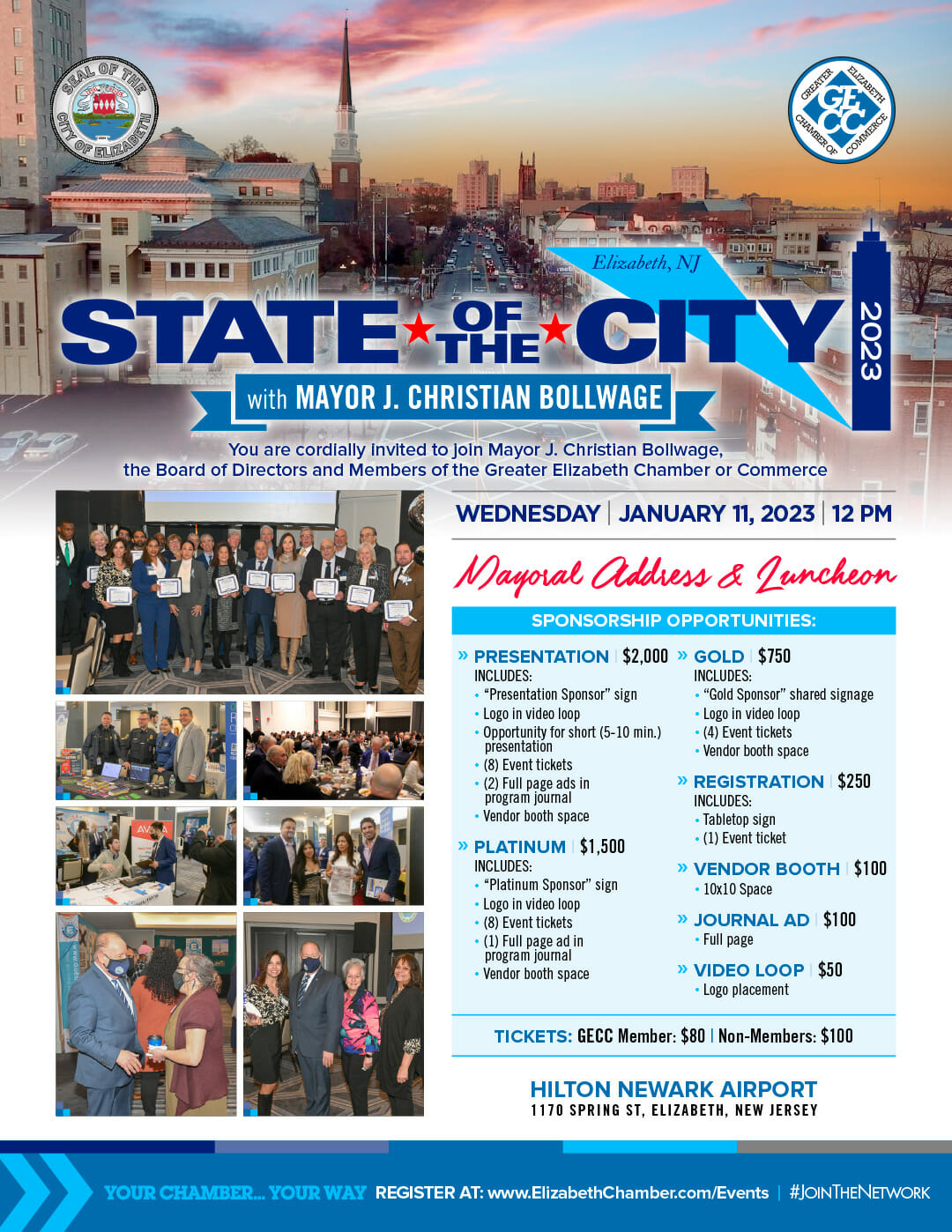 State of the City: with Mayor J. Christian Bollwage
Wednesday, January 11, 2023 | 12:00 PM
Join us NEXT WEEK for our premier annual business kick-off, highlighting Mayor J. Christian Bollwage in his State of the City Address. REGISTER NOW!
Learn all about the developments that happened in 2022 and all the wonderful things being planned for this new year.
Be in the room with key business stakeholders and elected officials, from the local and county levels.
STAY IN THE KNOW, NETWORK YOUR BUSINESS AND LEARN FIRST-HAND HOW YOU CAN BE A PART OF ELIZABETH'S PROGRESS. THIS A GREAT SPONSORSHIP OPPORTUNITY TO HAVE YOUR BUSINESS SEEN AND HEARD BY INFLUENCERS IN OUR COMMUNITY!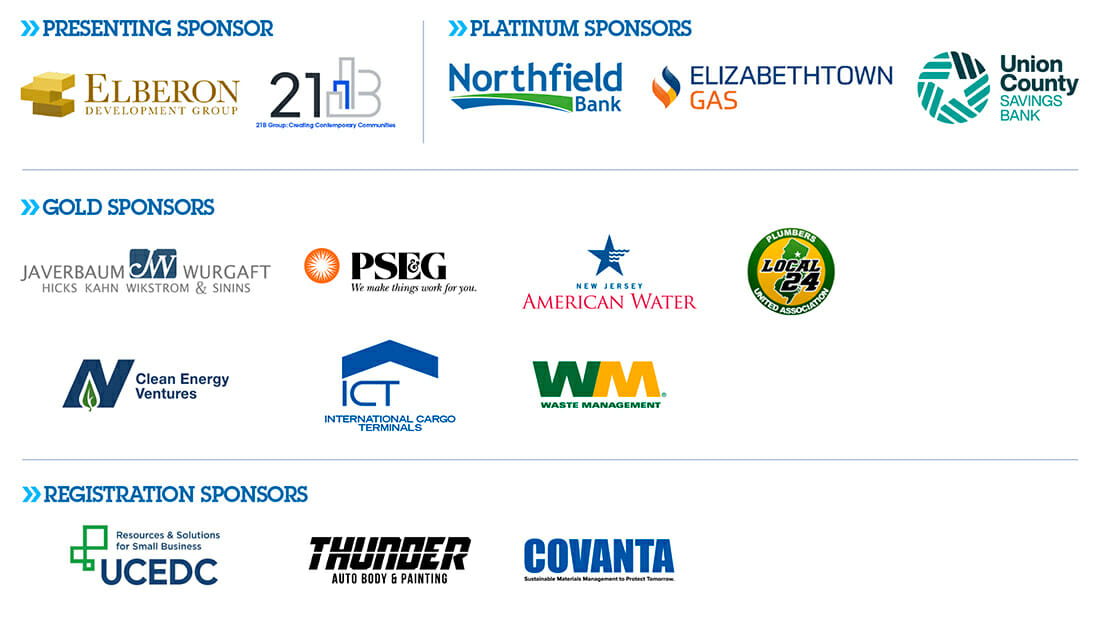 The Greater Elizabeth Chamber of Commerce [GECC] is proud to close out the year-long celebration of our 25th Anniversary this year, with over 90 continuing original Charter Members still with us!
We are grateful to all for their continued support over the years, it is our privilege to honor them, as we celebrate 25 years of serving our local business community.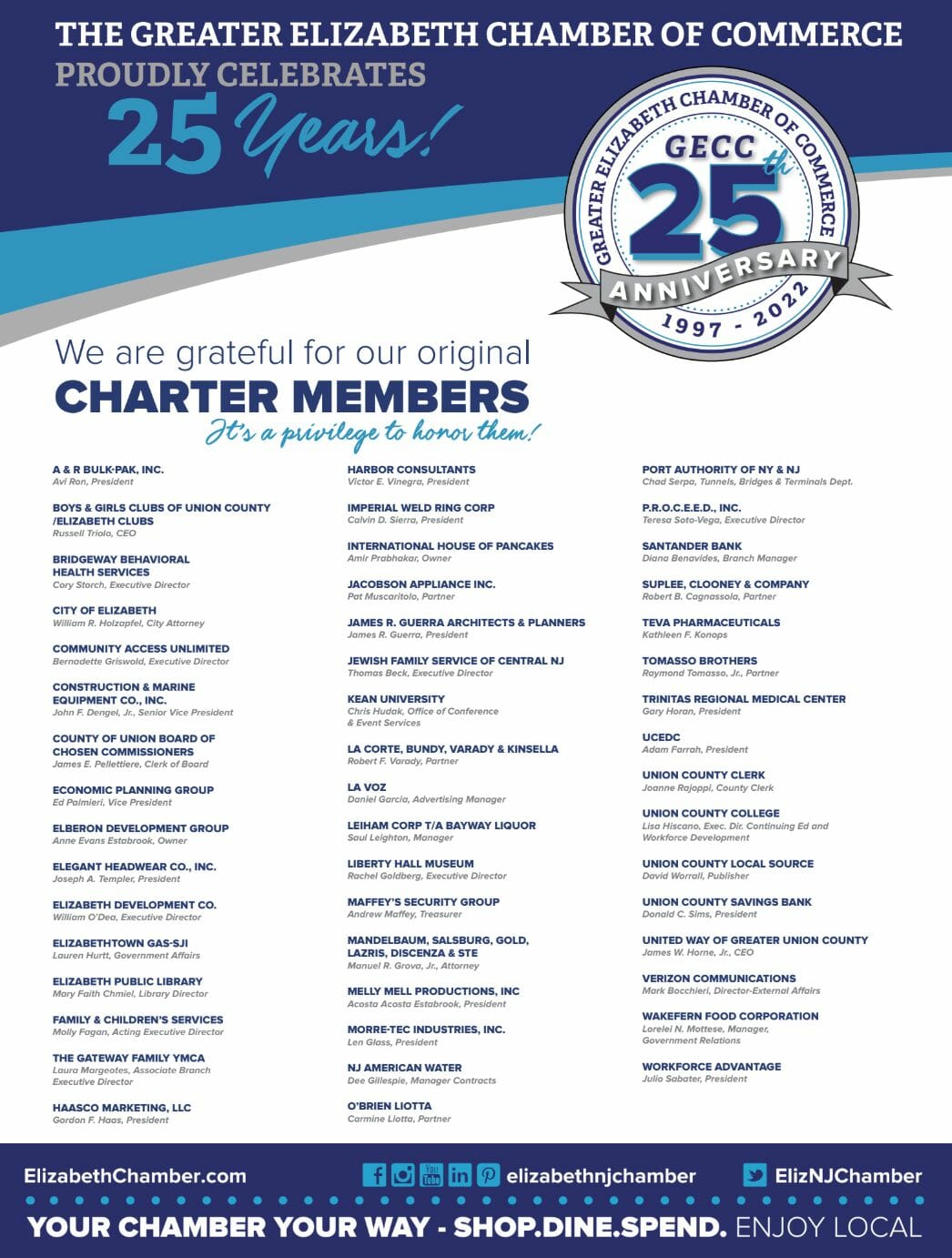 A Message from Mayor J. Christian Bollwage
Click the image to watch the full video, or visit our YouTube channel.