August 2022 Honorees | Women in Hospitality & Tourism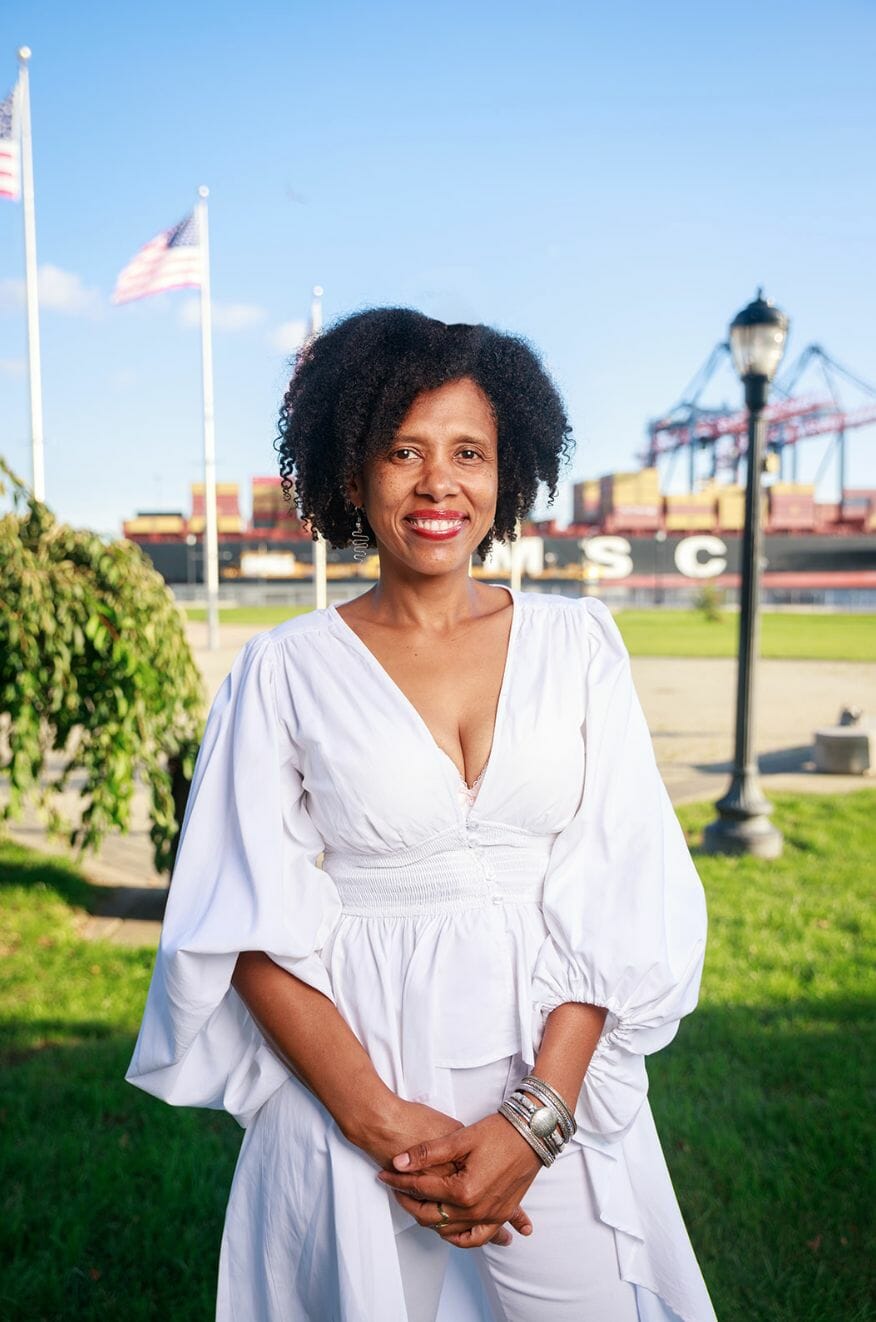 Lida Fernandez
Owner, El Nachos Tequila Cantina, LLC.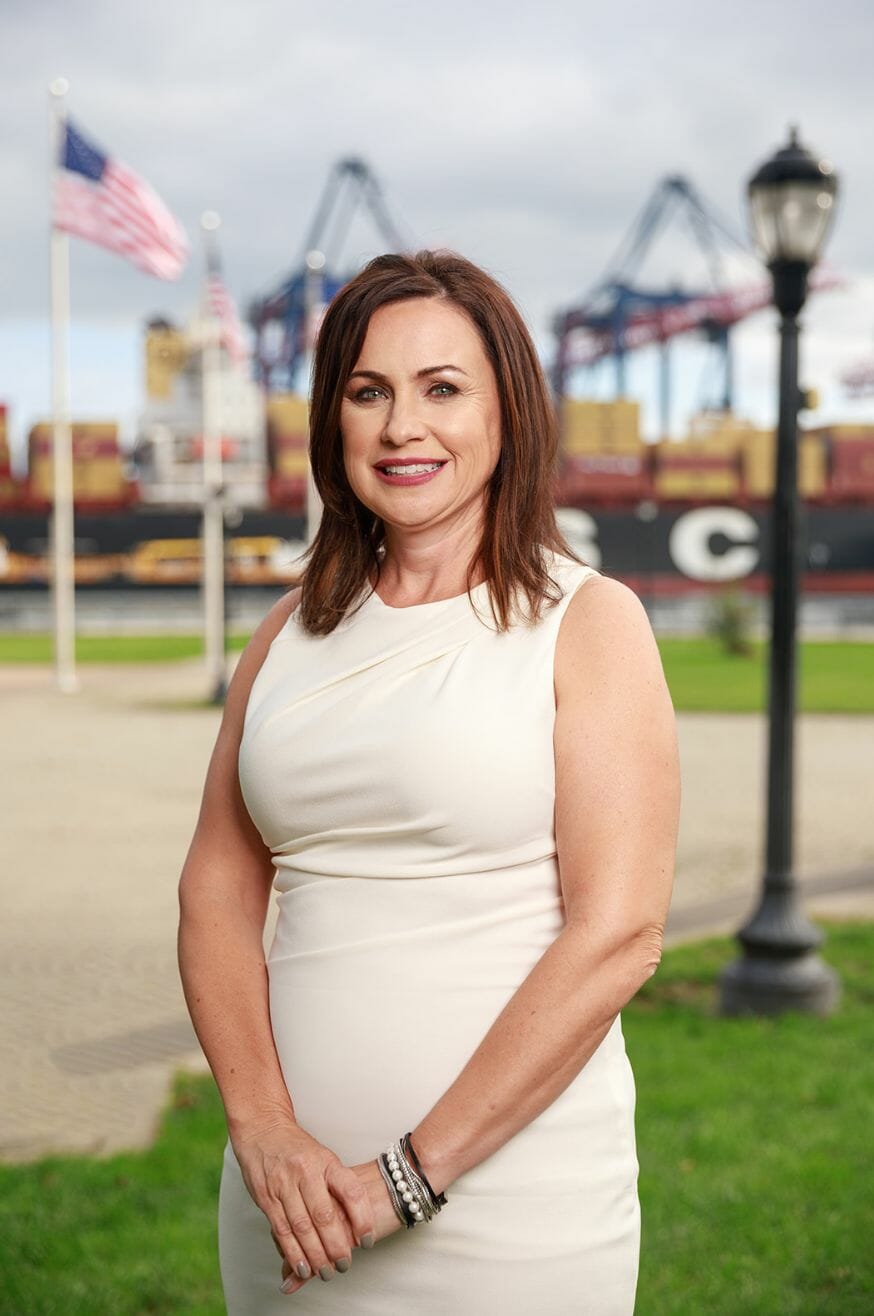 Crystal Fresco
Director of Marketing, The Mills at Jersey Gardens
Crystal Fresco has served as the Director of Marketing and Business Development for The Mills at Jersey Gardens since opening in 1999. In her position, she has broadened the mall's shopper base and annually welcomes visitors from around the world. Under her leadership, the mall has become one of the top international tourist destinations in the state of New Jersey. Prior to Jersey Gardens, Crystal was the Marketing Director for Bridgewater Commons, an upscale shopping center in Somerset County. Crystal lives in Bridgewater with her husband and two teenage daughters. She is the scorekeeper for a travel softball team and can be found supporting her daughters on the soccer and softball fields.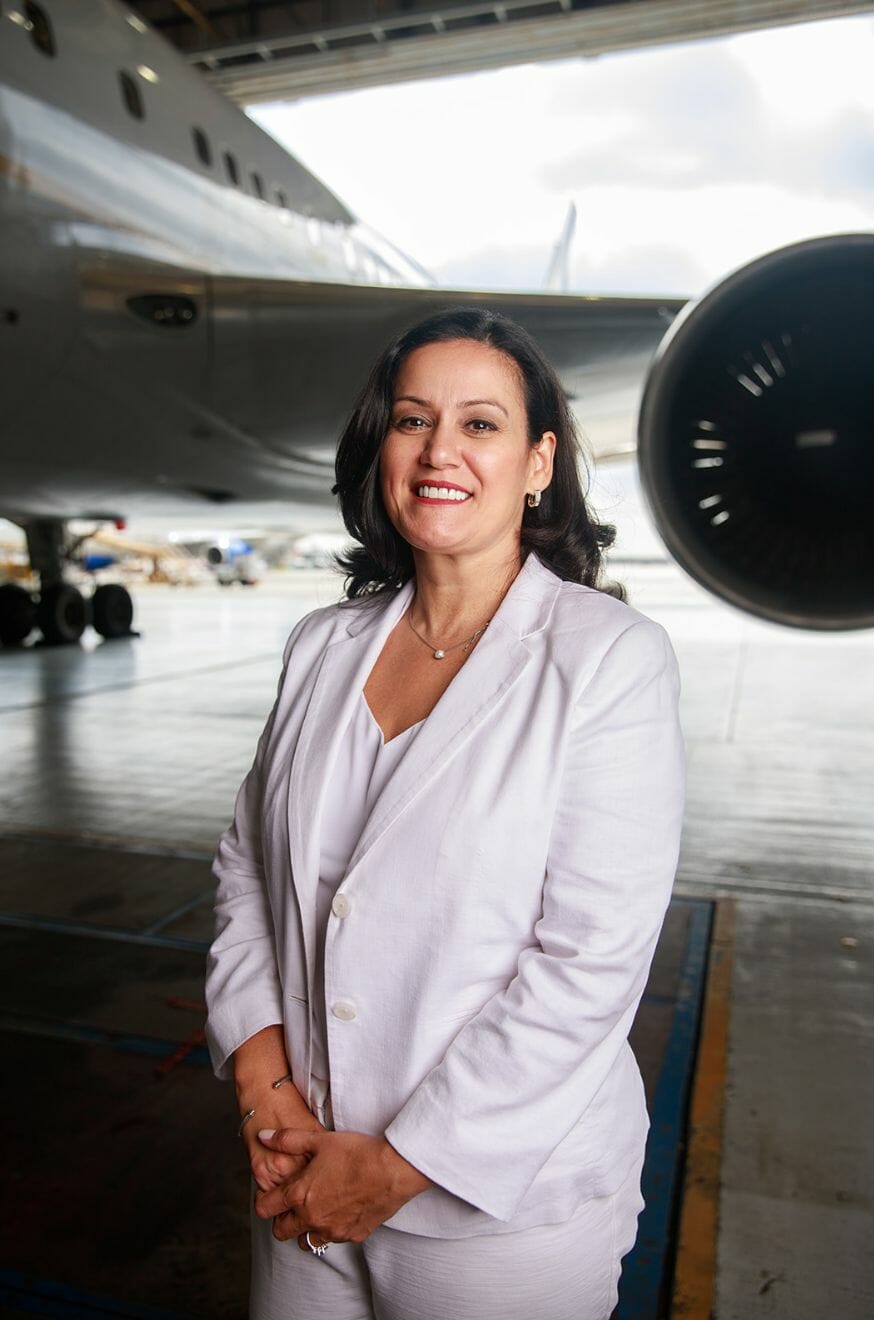 Betty Martinez
Director of Sales and Marketing, Hilton Hotel Elizabeth
"Success seems to be connected to action. Successful people keep moving. They make mistakes, but they don't quit." – Conrad Hilton
Betty started her hospitality career over 25 years ago starting as a front office agent.  She worked her way into the Sales Department in different capacities as coordinator, manager and landed her first Director of Sales position with a Holiday Inn.  Betty joined the Hilton Family in 2000 and has worked in various Hilton branded hotels in North Jersey and NY.  Betty's greatest strength is elevating the sales efforts with team collaboration, development strategies and marketing initiatives with a strong leadership skill set.   Working in the hospitality industry has been very rewarding, exciting and have met many amazing people along the way!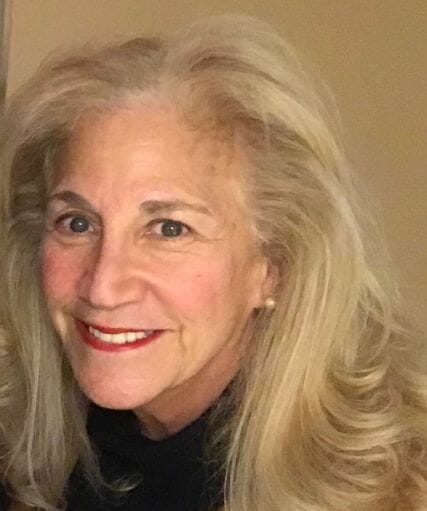 Barbara Nahass
Director of Catering, Renaissance Newark Airport Hotel
Barbara started her career in theatre and made her professional debut in the cast of Hair in the '70s.  Her love of performing opened doors to singing in local New Jersey restaurants where she developed a love of the culinary arts and hospitality.
It was there where she honed her sales and catering skills.
In 1988 she joined the team as Director of Catering at the Holiday Inn Jetport here in Elizabeth.  She remained until 1996 when she joined the sales force at the Newark Sheraton.  Barbara continued to serve the community and remained there for the next 14 years.  It was in 2010  when Barbara returned to the newly renovated Renaissance.  For the last 33 years, Barbara has cultivated her relationships in the community assisting them with their most memorable events.  Her customers became family and her passion and enthusiasm to serve are endless.
Barbara is grateful and believes in giving back.  She has been on the Board of Directors of St. James Social Service for the last 12 years where helping people is not an option but a way of life.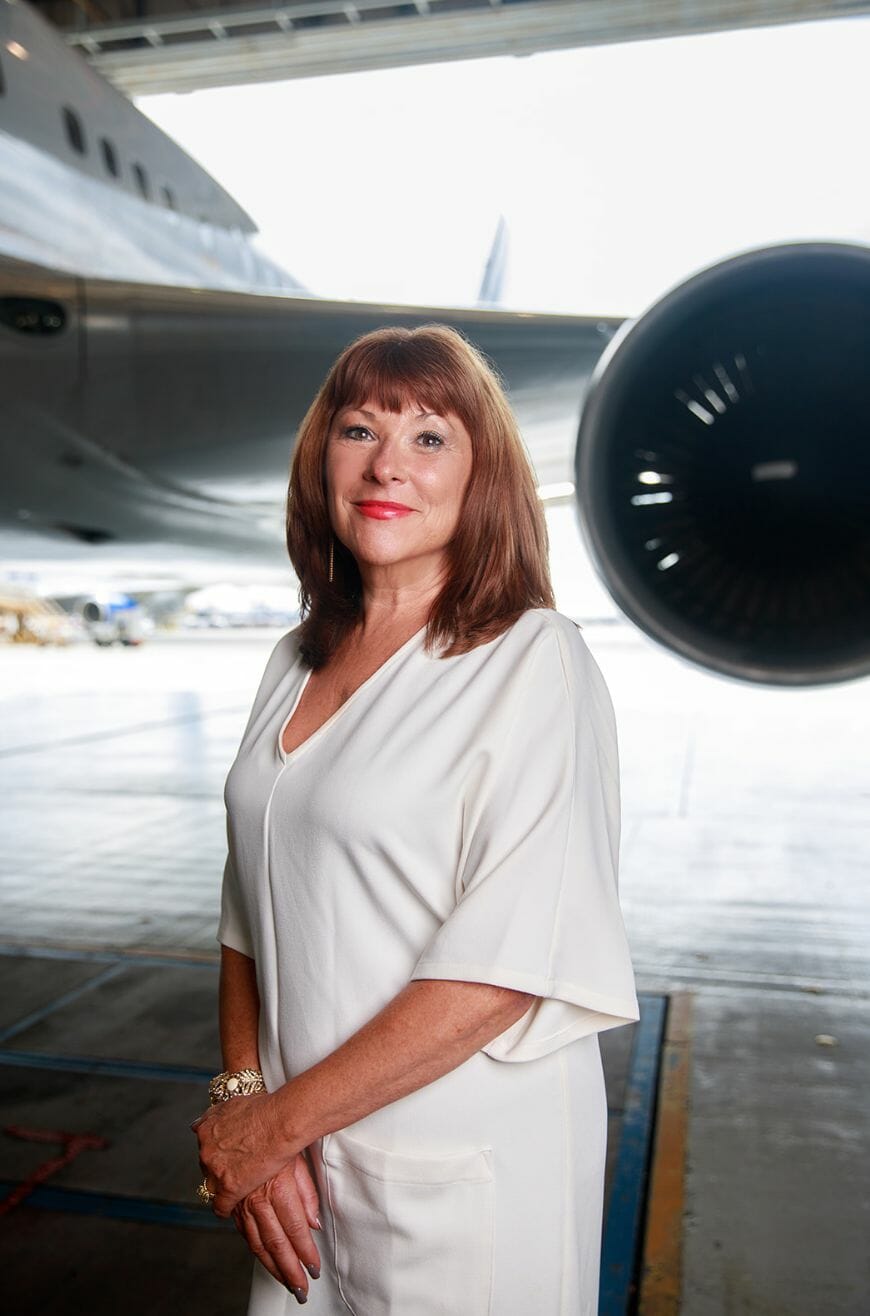 Linda Olson
Sales, Hilton Hotel
"If you see someone without a smile, give them one of yours."
Native New Yorker, I'm now in NJ for 18 years. Became interested in the travel business when working as a tour escort in Asia for an American company sending travelers to the Far East. Had a 10-year career as a corporate travel agent in NYC. Have worked for Hilton for 15 years handling the leisure and entertainment markets.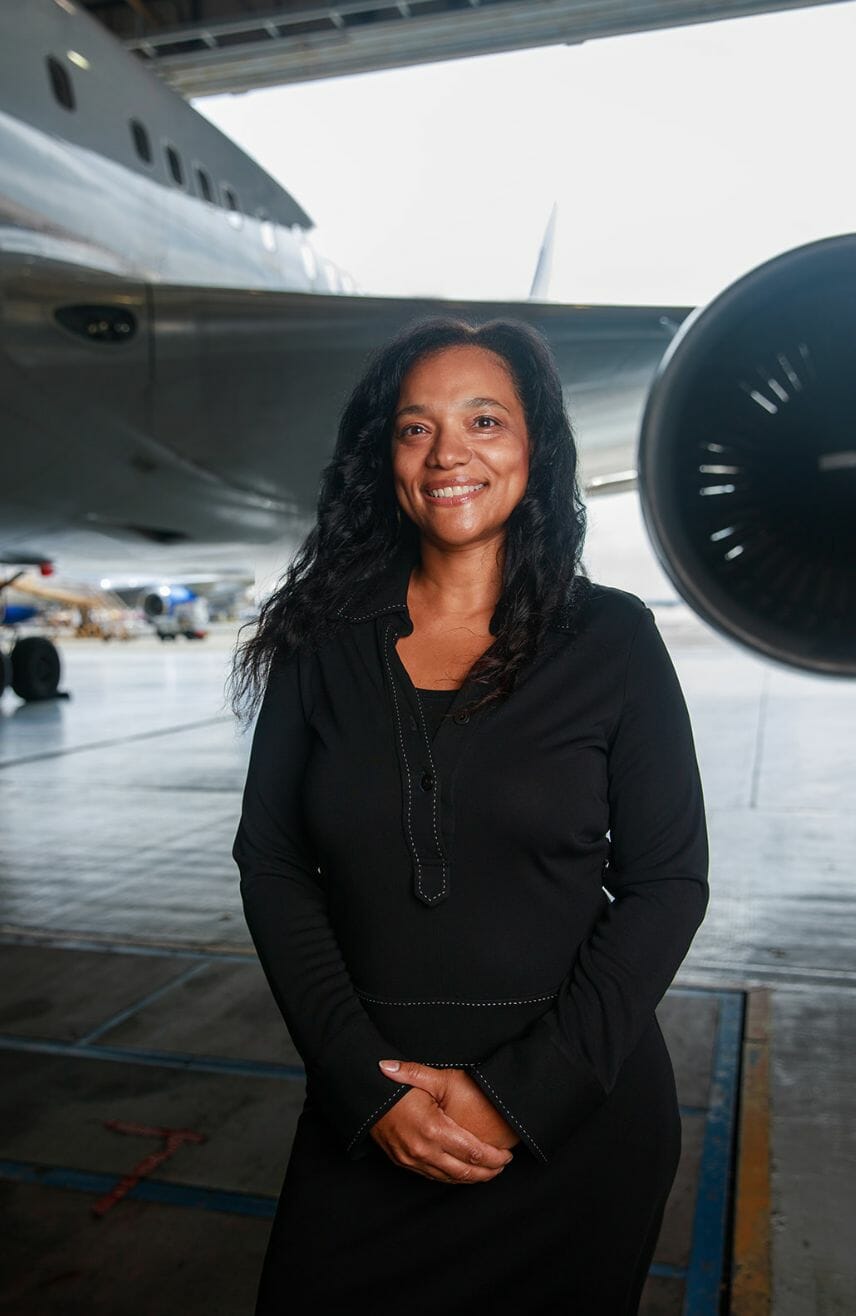 Blenda Pinto
Director Corporate & Government Affairs, Northeast Region, United Airlines
Blenda Pinto is a seasoned government affairs specialist with over twenty years-worth of combined federal, state and local public policy expertise.  She has proven success managing cross-divisional projects, campaigns, stakeholder relationships and joined United in 2011 at the Newark hub.  She oversees state legislative & local policy issues and manages relationships with key external political and business stakeholders to advance policy interests for the airline in the northeast region. Prior to United, Blenda was Associate State Director for the AARP, NJ state office handling federal policy issues, all statewide elections and grassroots advocay.  Prior to that, she was a Senior Associate with the DC based government relations lobbying firm Cassidy & Associates; and started her policy career on Capitol Hill working for the late U.S. Senator Frank Lautenberg. Blenda is Chairwoman of the Chamber of Commerce Southern New Jersey's Transportation & Infrastructure Committee and proudly serves on their Board of Directors, Executive Committee and Diversity, Equity & Inclusion Council.  She also serves on the Boards of Greater Newark Convention & Visitor's Bureau; Statewide Hispanic Chamber of Commerce; and is PR/Communications Chair for UA's EWR uIMPACT Women's Business Resource Group.  Blenda is a proud Philly native and her greatest joy is raising two amazing young adults, Bre & Josh.
What is the best piece of advice you received when entering the workforce, and how did it help you become successful in your industry? "Grab the bull by the horns." Former State Director for US Senator Frank Lautenberg, Christy Davis, called me into her office about two years into my role as a Constituent Services Rep in the Newark district office to ask if I'd be interested in a promotion to the Senator's DC office as Chief Legislative Correspondent.  She knew I was very interested in policy and legislation.  She coached me on what to expect and how to survive the political scene in DC.  I'm eternally grateful to her for both mentoring and sponsoring me.  She saw potential in me and gave me a shot.  Her advice all those years ago has carried me through my career and still gives me confidence to take up the full space I need when and wherever I enter.
Accomplishments I'm most proud of include:
Collaborating with We Stand United community pillar working group team members to create United's DE&I Public Policy Platform.  We've worked cross-divisionally with multiple business units and have developed a very impressive body of work that I believe has the potential to set United apart as a thought leader in the Diversity, Equity & Inclusion space.
During my tenure with United, I've been nominated for United 100 in recognition of my leadership and support on an important route case campaign, which helped United win the right to serve that country.  My nominator highlighted the following as his basis, "When you look at the dozens of New Jersey lawmakers and community  organizations that came out in support of United's Cuba application, all of them are the result of Blenda's tireless work and commitment.  She was a major contributor to the company's success."
I'm also proud to have successfully completed and graduated from United's internal RISE Leadership Program Class of 2018.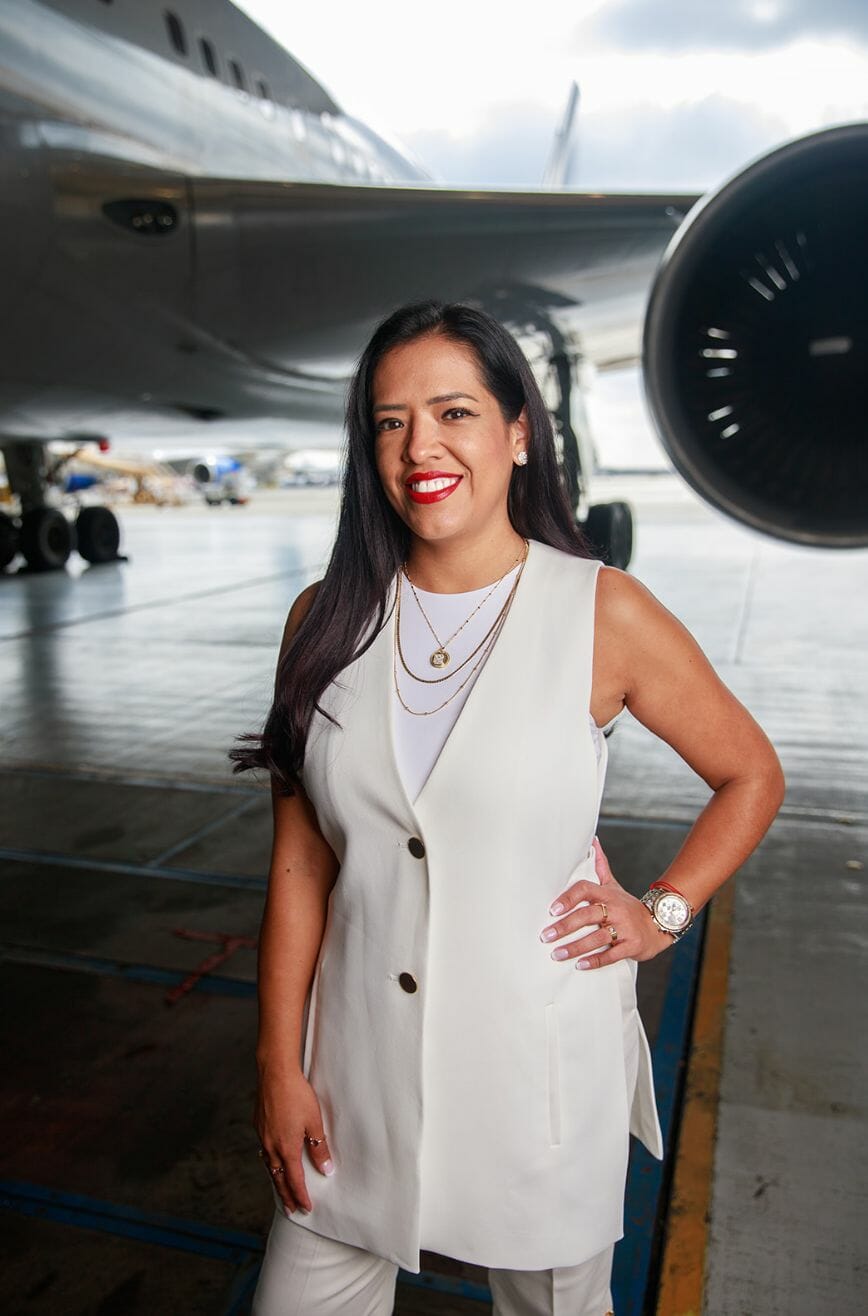 Nadia Scareon
Executive Assistant, BarCode
From her humble beginnings in Cusco, Peru, where she first fell in love with the tourism industry, to her struggle to immigrate to this country, finally through the Aupair in Americaprogram. Ms. Scareon dedicated herself, upon arrival, at the Uceda Institute and learning the English language. She eventually taught those classes and helped develop programs that offer Uceda students additional opportunities through enrichment. She worked hard to change her immigration status in order to revisit the USA pursuing her dream. Despite starting out in America being homeless and eventually living in a strangers basement, Ms. Scareon landed a job at a small motel and walked to work each day, this is how she finally built her professional resume and got a chance to prove her skillset at a prominent hotel: The Madison Hotel.
Nadia Scareon emerged as one of the most respected members of the management staff at The Madison Hotel.  She began as an entry-level front desk representative, and within her first year with the Hotel was promoted, to their Rooms Division Supervisor.  Her knowledge and expertise in the hospitality industry has sustained The Madison's reputation as the best in the business and assisted in propelling the Hotel to winning the Trip Advisor Certificate of Excellence with a 4.5 Star Rating, as well as the Best of Weddings recipient on The Knot.com.
Ms. Scareon not only served as the face of the front of the house, welcoming hundreds of thousands of guests annually, but also supervised the Hotel's housekeeping, maintenance, and engineering staff on a daily basis.  She was responsible for the upkeep of almost 200 rooms, as well as the hundreds of corporate and social events each year.  She reported directly to the General Manager and was greatly respected by the Hotel's upper management, as well as depended on to ensure the continued success of the organization.
July 2017 through 2020, as Sales Account Executive Ms. Scareon worked for Avianca airlines and managed over 60 travel agencies in the New York, New Jersey, and Boston Market. She was responsible for opening the direct flight between El Salvador and Newark, NJ … and El Salvador and Boston, MA. From this experience, Ms. Scareon was recruited by the Peruvian government to work for their New York City office of  PromPeru where she served as a Tourism and Investment Analyst. In this capacity, she managed exporter and travel agency portfolios.
More recently, Ms. Scareon is taking her years of hospitality and tourism experience to help grow the BarCode brand to renowned levels, working directly for Edwin Gomez.
Nadia has achieved great success and is living the true American Dream, which her parents and ancestors strived for.  Nadia has overcome every adversity to get to where she is at now and progresses every day to humbly contribute to all aspects of American life.  At the age of 42, Nadia has overachieved beyond her own goals, far surpassing her peers and exceeding all expectations, both personally and professionally.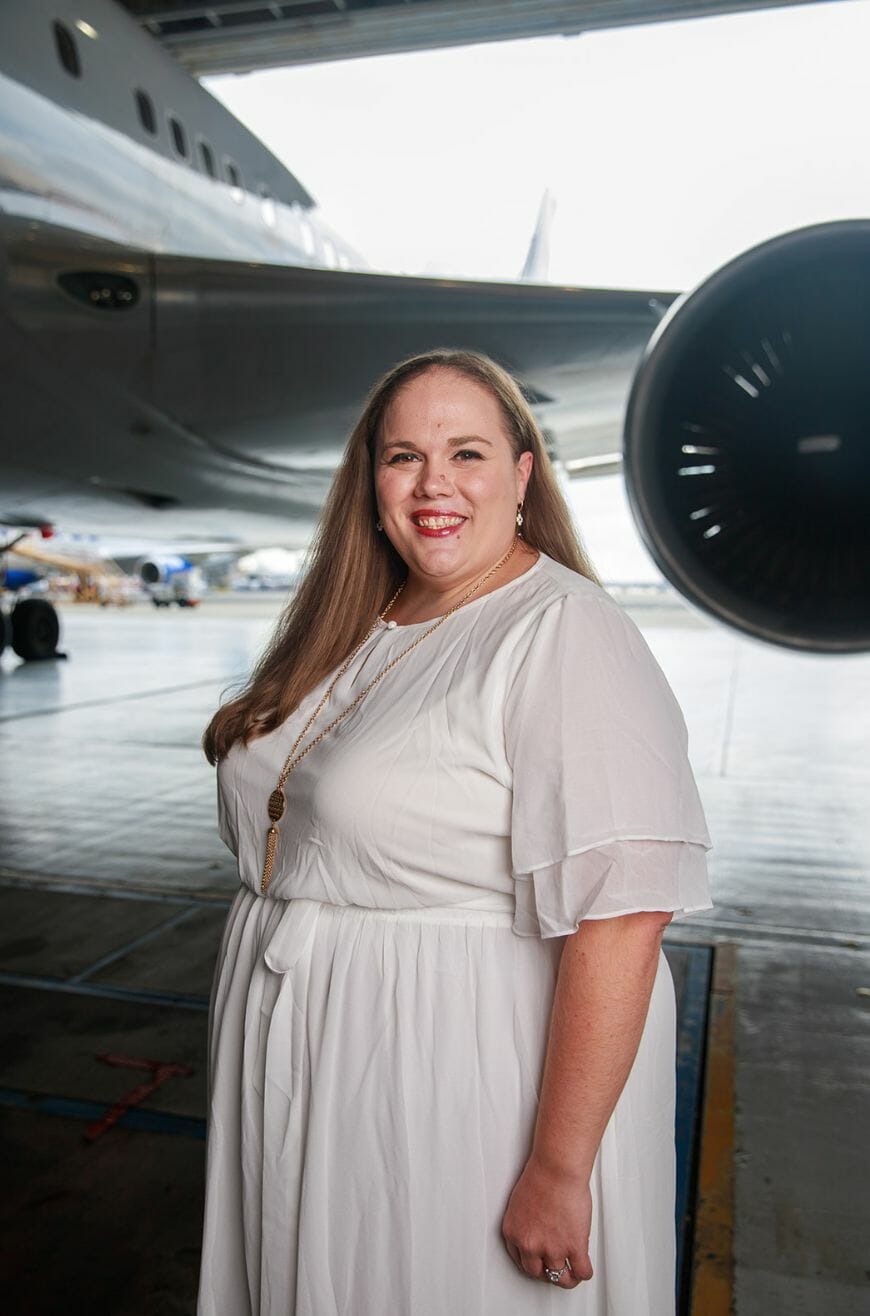 Monika Vallejo
General Manager, Renaissance Newark Airport Hotel
"Remember that in order to provide the best service to others, you need to remember to make yourself and your happiness a priority."
"Train people well enough so they can leave. Treat them well enough so they don't want to." – Sir Richard Branson
Monika Vallejo is the General Manager of the Renaissance Newark Airport Hotel in Elizabeth, NJ, which is owned and managed by MCR Hotels. In this role, she is responsible for driving revenue, profitability, guest satisfaction, and associate development for this 396 room hotel which also features 17,000 sq. ft. of event space. She has more than 15 years of experience in the hotel industry but has been actively working in the hospitality industry for 20 years. Monika was born into a family with a proud tradition of hospitality, with both of her parents being classically trained in their native Switzerland. Prior to her current role with MCR, Monika also held a variety of roles while previously working for Marriott Hotels and Davidson Hotels. During her time in the hospitality industry, she has held positions in Front Office, Housekeeping, Reservations, Security, and Food & Beverage. Monika earned her B.A. in Hospitality and Tourism Management from New York University and completed Cornell's Executive Women in Leadership program.