December 2022 Honorees | Women in Culture & Community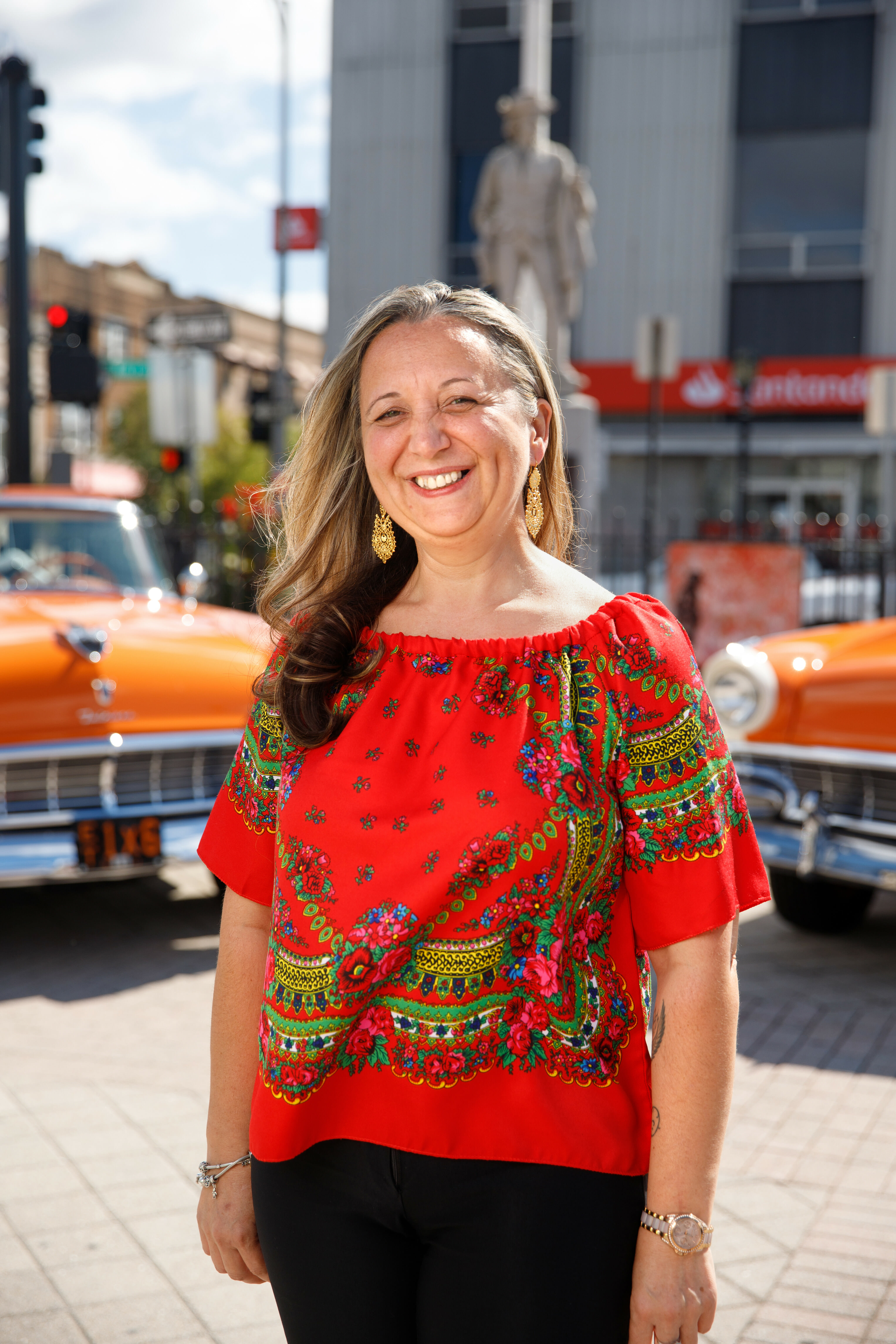 Patricia Alburquerque
Portuguese Community & Business Owner
Reason for Nomination:
Patricia Albuquerque encompasses all the aspects of a strong woman. She is an immigrant from Portugal, who settled in Elizabeth, NJ and has built an amazing life for herself and her family. She currently owns Legacy Café and is also heavily involved in the Portuguese Instructive Social Club (PISC). She has not only taken her passion for the Portuguese culture by running her business, a Portuguese style café, she has also taken this passion by volunteering countless hours of her time at PISC alongside her husband, who is currently the President of the club.
Career Accomplishments:
Patricia has owned Legacy Café since 2013 where she has dedicated much of her time to make it a small coffee shop similar to those we see all over the streets of Portugal. Legacy Café has traditional Portuguese breakfast style meals and drinks that are made fresh daily. Patricia envisions this location to be a home away from home. The customers are treated as family and have built long-lasting relationships, not only with Patricia, but also with her staff. The café is open 7 days a week, so all can enjoy the pleasures this place has to offer.
Community Involvement:
Patricia is currently the First Lady of the Portuguese Instructive Social Club (PISC). She has worked tirelessly to help keep women in the Portuguese community involved at events at PISC. Along with being the First Lady, she leads the women's organization, Damas Auxilliares, where they fundraise and run social events for the club's members. She has a strong connection to the Portuguese community and makes it a priority to teach her children about the culture, as well as, having them be involved in the community.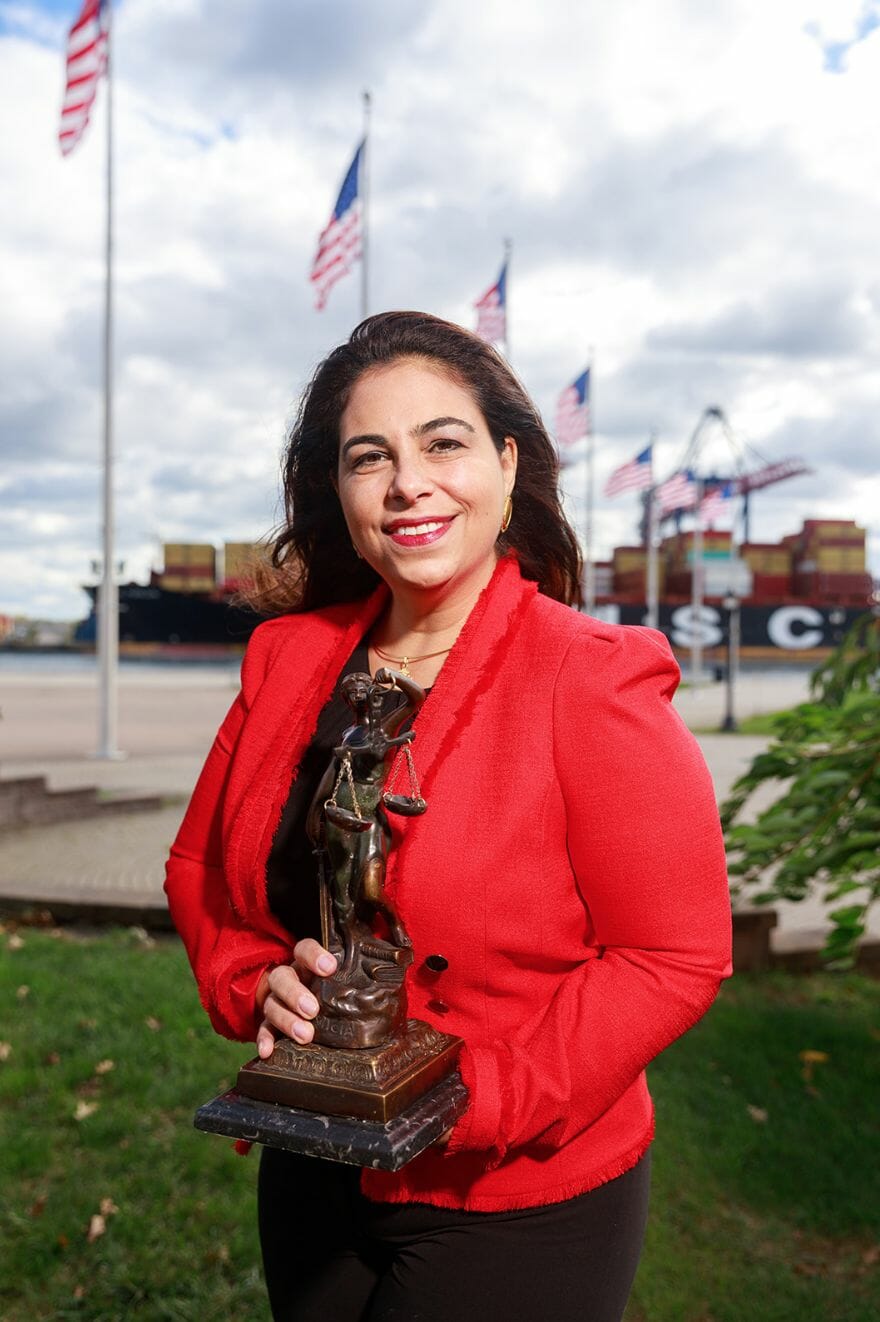 Ileana Montes
Attorney at Law & Colombian Community 
"Never regret a day in your life. Good days give you happiness and bad days give your experience." - Snehu
Ileana J. Montes is an attorney with 21 years of experience dealing with multifaceted legal issues. She is a staunch advocate for clients, committed to providing highly personalized legal services in family law, bankruptcy, civil matters, and immigration proceedings.  Ileana was born in Colombia. She migrated to the United States at the age of 16. As an immigrant woman she understands and relates to the problems of the immigrant community. Ileana has helped immigrants navigate the complex and broad American Immigration system. With one eye on the law and the other on the needs of her community, she has consistently achieved family unification.
After earning an undergraduate degree in Psychology, cum laude, from the East Stroudsburg University of Pennsylvania, Ileana attended Seton Hall University School of Law where she obtained her Juris Doctorate degree in 1997.
Her legal career began as a law student intern with the late Hon. Jack Kirsten, Essex County Superior Court Judge and later as a judicial clerk for Hon. Judge Hector Velasquez of Hudson County Superior Court. Subsequently, Ileana became a litigation attorney and is currently the owner of her own law practice.
Ileana had the distinct privilege of being nominated and confirmed by the New Jersey State Senate as the first Hispanic Director of the Division on Women. As Director, she reviewed proposed legislation affecting women and testified at legislative hearings.  She also served as Director of the Equal Employment Opportunity Office for the Department of Community Affairs of New Jersey. In that capacity, Ileana represented hundreds of employees making sure that they were afforded the protections under the New Jersey Civil Rights Act and the New Jersey Law against Discrimination.
Throughout her legal career Ileana has served on numerous professional committees, including but not limited to the New Jersey Supreme Court Committee on Municipal Courts, the New Jersey Supreme Court Committee on Minority Concerns, the New Jersey Advisory Council Against Sexual Violence, the Governor's Hispanic Advisory Council, the Governor's Disparity Study Commission, the Governor's Gender Equity Advisory Committee and the Governor's Equal Employment Opportunity in Public Contract Committee.
Additionally, Ileana has been an active member of the legal and the Hispanic community. She is a former president of the Hispanic Bar Association of New Jersey. She is a member of the State Bar Association of New Jersey, among other organizations. She has received several awards in recognition of her outstanding and invaluable service to the community.
Ileana enjoys an outstanding reputation as well as the respect of her clients and fellow practitioners. Her legal expertise in the field of immigration extends, not just to her clients, but to the training of other attorneys, lectures to community groups, advice to non-profit organizations, immigration talks on local radio, television, immigration seminars and lobbying for immigrant rights.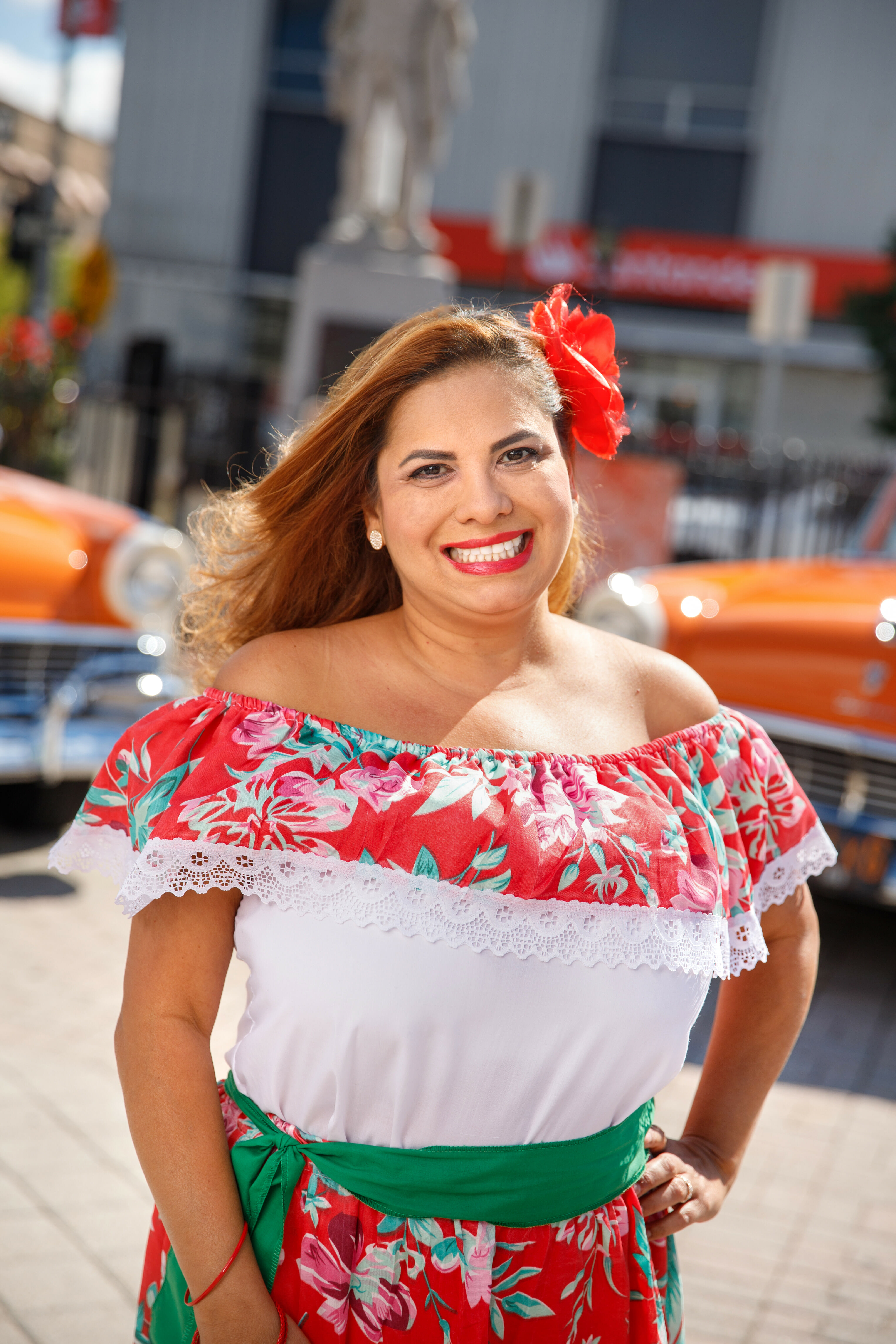 Nancy Carrero-Muñoz
Vice Principal, Elizabeth Public Schools
"Culture is a way of coping with the world by defining it in detail" Malcolm Bradbury
As a Bilingual Vice Principal, she has cultivated meaningful connections with our students, families, and community leaders. She inspires them to embrace their native language, culture, and identities as they build self confidence while learning a second language. She is an advocate of the English Language Learners in Elizabeth. As the Chairperson of the Bilingual/ESL department in previous years and now as a Vice Principal she continues to ensure that the students and families are welcomed, and services are being provided to help them succeeded in society and excel as citizens. Mrs. Carrero-Muñoz is an educator in our community, an advocate in cultural awareness and a true leader.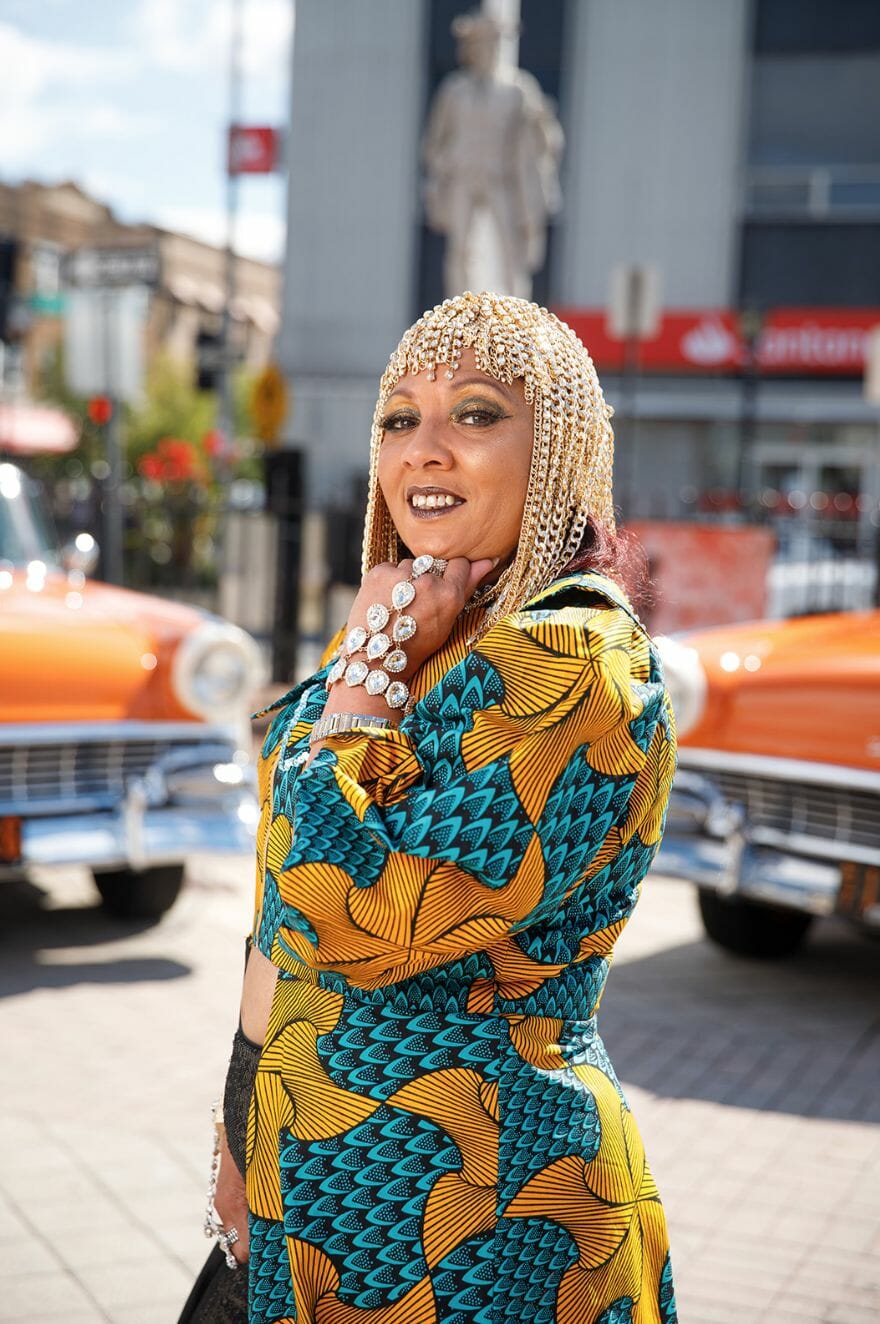 Clara "Tootie" Goodridge
Chief Licensing Inspector, City of Elizabeth
"So let it be written, so let it be done."
Clara was born July 29, 1960 to Clara and Sam Hairston. She is the oldest of thirteen siblings, has four children, Shanae Hairston, Shamar Hairston, Taleeyah Hairston and Babatunde Lawal and adores her thirteen grandchildren. Clara has worked for the City of Elizabeth for twenty- one years and is the city's Chief License Inspector.
Over the years, Clara has been involved and worked with so many different organizations in the community. She has served as President of the National Council of Negro Women, and the Pat Perkins-Auguste Civic Association. At various times she has served as a Board member of the Ray Vella Civic Association, African Community Together, and United Youth of New Jersey.
Currently, she is a Board member of the African American Cultural Center. A mentor and always a community activist for just causes. Clara was also one of the founding originators of the African King and Queen Pageant, and a co-founder of the first African Heritage Parade of the City of Elizabeth.
Clara has always had a passion for fashion and her community. When she was in Kindergarten, teachers commented that Clara's favorite thing was to play dress-up and that hasn't changed to this day. Once during her legendary hunts for new fabric for a spectacular design she had in mind. Clara met Mwamba Camara, known as Congo Camara on Facebook.
This was the beginning of a beautiful collaboration and friendship. The two formed a great design team and the rest is history. Camara as she is affectionally called by Clara made her a dress of her dreams out of a combination of snippets left over from all the fashionable outfits Camara has created over her career. Camara nicknamed Clara "Queen" a title she has earned from everyone who knows her.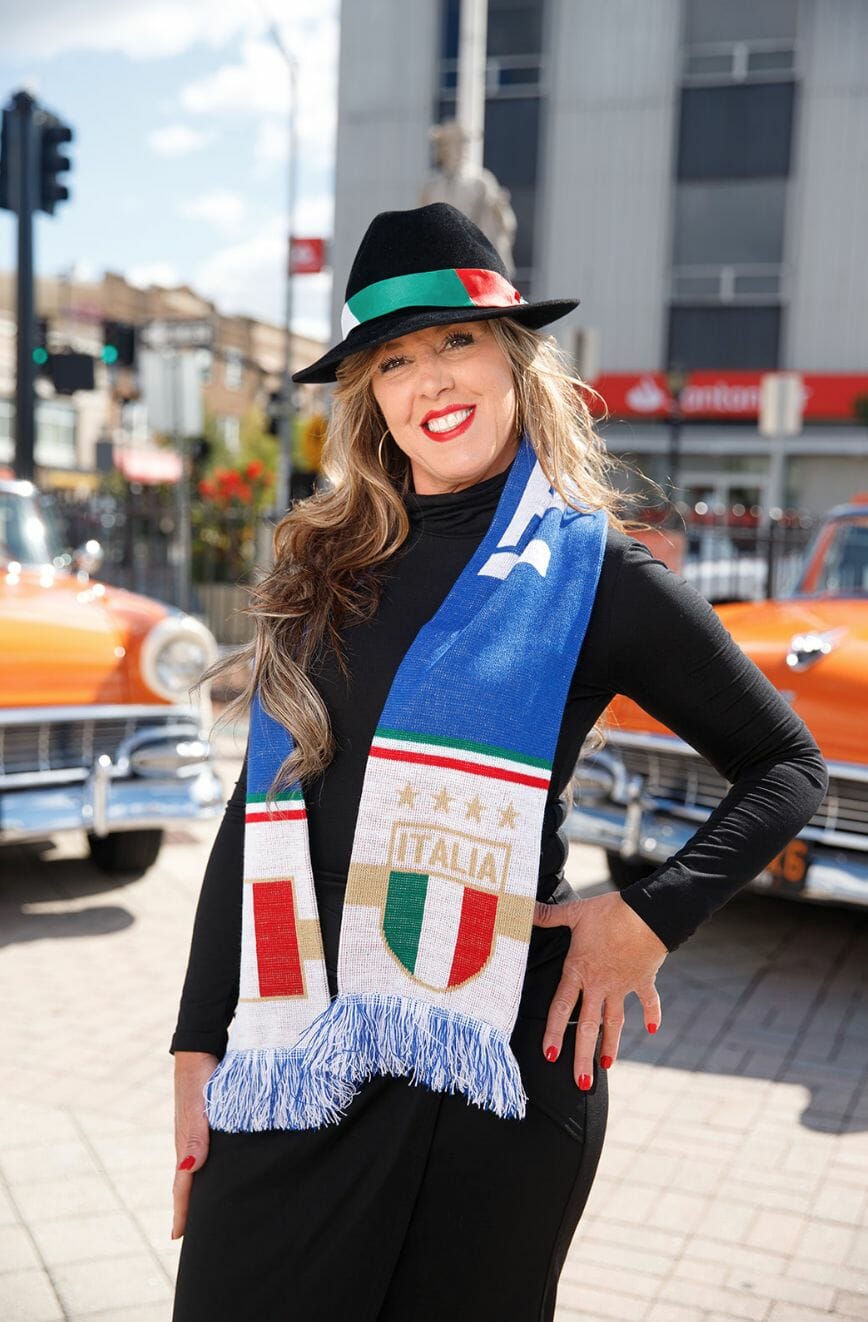 Marcella Perrotti
Italian Community & Union County Sheriff's Department
Marcella Perrotti is an embodiment of the American dream. She is a hardworking
young lady who has excelled in everything she does through the virtues of honesty, integrity and hard worth ethic. Marcella is the proud daughter of two Italian American immigrants. Her mother, Nancy Garrutto and her father Aldo Perrotti (deceased 2012) immigrated to Elizabeth from Vallata, Avellino Italy. Marcella was born in the Elmora section of Elizabeth and raised in the Peterstown section of Elizabeth. She is the former owner of Short Cutz barbershop. Marcella is currently employed by the Union County Sheriff's Department. Everything she has done in her life, she has done with a committed drive and enthusiasm and has overcome difficulties along the way. When time gets tough she applies herself with extra diligence.
Marcella Perotti takes full responsibility in volunteering to organize many
community events. These community events encompass a variety of activities,
from serving the senior citizens dinner to organizing children activities for
Christmas and Easter. Marcella plays a vital role in the Elizabeth community.
Marcella has dedicated and volunteered many hours of her time to help organize
and promote these various events.
Marcella fulfills her civic duties as a citizen by interjecting herself in the
democratic process by volunteering her time to help in campaigns which promote our democratic traditions which are deeply rooted in our nation's history. She spends countless hours preparing mailings and reaching out to citizens by calling them to encourage them to exercise their constitutional right to vote. Marcella is very honored to be a recipient of this award.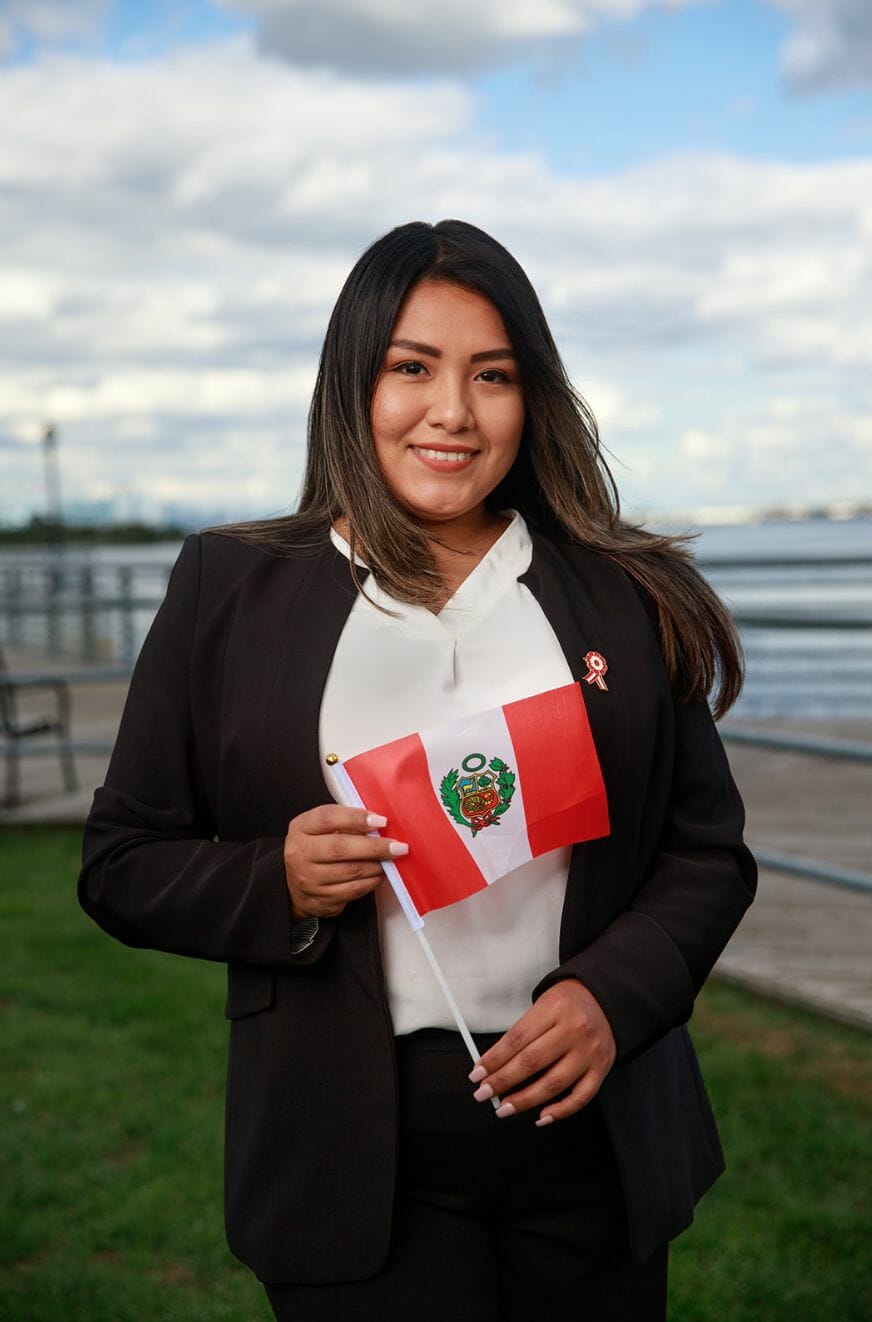 Emy A. Quispe
Deputy Director for Latino & Faith Outreach
Murphy for Governor 2021 | Peruvian Community
Emy is a life-long resident of the City of Elizabeth. She arrived in New Jersey from Peru at the age of six, soon after her parents immigrated to this land, being the first members of the family to start a life outside of their homeland. Emy recently served as the Deputy Director for Latino & Faith Outreach program at the Murphy for Governor campaign, engaging the nearly 2-million Latino population in the state to help secure the historic re-election of Governor Phil Murphy.
Prior to this role, she served as the NJ Political Coordinator for the Service Employees International Union Local 32BJ, representing nearly 14,000 service workers in the state, helping achieve legislative and political victories in favor of the workers. Previous to this role, she worked at the Office of Assemblywoman Annette Quijano of NJ's 20th Legislative District. Over the years, Emy has been a key player in the passage of various landmark legislations in NJ, such as the increase in minimum wage, the expansion of access to driver's licenses, healthcare for frontline airport workers, among others; Emy has also been key in attaining victory for candidates at all levels of government, such as for: President Joe Biden, VP Kamala Harris, Senate and Congressional members, and other State, County, and local officials, all whom support an agenda pro-working families.
Through the years, Emy has enjoyed giving back in ways of service to others, by taking on Board roles at various nonprofit entities throughout the State, and serving as a mentor to teens in her hometown. She previously served as the Vice President of Peruvians for Progress, Inc., Board Member of LUPE Fund Inc., and Chair of the Union County Young Democrats Latino Caucus.  She is a proud member of the NAACP-Elizabeth, Founding Member of the NJ Peruvian Lions Club, and in 2021, was appointed by the Speaker of the Assembly to serve in the NJ Human Relations Council. Emy is a proud graduate of Union County College and Seton Hall University, having received degrees in Criminal Justice and Political Science.
Mr. George Vega was born in Bayamo, Cuba on September 08, 1946. He truly exemplifies the sacrifices of all hardworking immigrants in search of the American Dream. At the age of 13, he bravely came to the United States on July 10, 1959 and immigrated to Elizabeth, New Jersey.
He completed his educational studies here in Elizabeth and attended Cleveland & Jefferson High School. One of his very first employment opportunities was on East Jersey & Second Street working at a family member's gas station, pursuing his passion for vehicles and learning the mechanical trade.
In 1962 thru 1969, Mr. Vega worked at the Union County Buick in Elizabeth, NJ. Not long after, his hard work and entrepreneurial spirit drove him to invest in 1969, by renting and later coming to own Elmora Gas Station in Elizabeth, NJ and later in 1992, he bought AA Auto Body, both of which he still owns today.
Mr. Vega's strong love for cars and his talent for mechanics has enabled his passion and investment to grow into an eclectic personal collection of over 50 vehicles, spanning from diverse makes and models. [Including but not limited to one of three Lincoln models in the world. Which he houses right here in Elizabeth, New Jersey.]
Mr. Vega is one, to keep a very humble and low "behind the scenes" profile and can still often be found under a hood, working on one of his or his customer's cars. His love for service, not just in within the automotive industry, has outpoured into several personal mentorships, and into several local communities, one being the Elizabeth Portuguese Community.
Year after year, for over 15+ years, he has selfless shared his car collection to honor our dignitaries of the Elizabeth Portugal Day Parade. Our Grand Marshals, Honorary
Marshals, and the Families of Posthumous Marshals have been proudly escorted down Elizabeth Avenue in style, with grace and elegance; thanks to Mr. George's generosity of providing the vehicles, gas and drivers. Throughout all these years, our Elizabeth Portugal Day Parade has truly had a distinguished caliber of visibility through his antique cars carrying our dignitaries, and together marking our Portuguese community's legacy in the City of Elizabeth.
He also proudly shares his cars at Elizabeth car shows and with other Elizabeth ethnic communities at their Annual: Cuban Day Parades, Puerto Rican Day Parades, Peruvian Day Parades, and the Pulaski Parade Day Parades up 5th Avenue in NYC.
After many years of hard work, Mr. Vegas was later able to bring his parents from Cuba in late 1990's.  52 years ago, on December 8th, 1966 he married his middle-school sweet Ms. Darleen Vega. They are currently residing in Union County, not to far away in neighboring Clark, New Jersey and they are the proud parents of 3 grown children: George Vega Jr., Rickey Vega, and Jeffery Vega and they have 6 adorable grandchildren.