January 2022 Honorees | Women in Government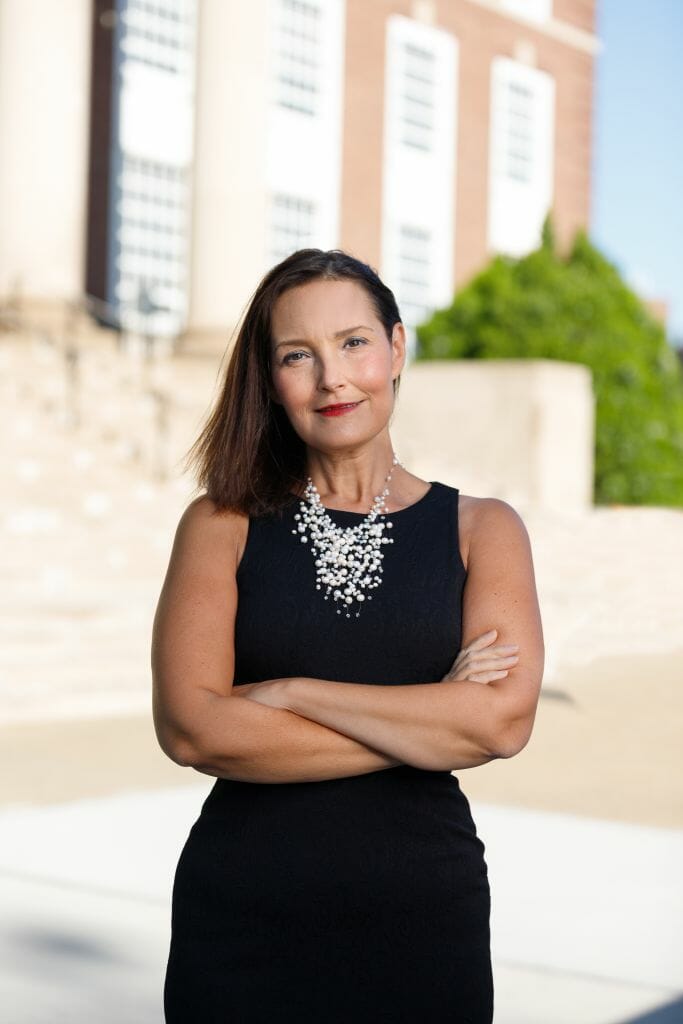 Bridget Anderson
Business Administrator, City of Elizabeth
"It is a great honor to be recognized as a Woman in Leadership for Government by the Greater Elizabeth Chamber of Commerce Driving Force Campaign. Congratulations to all the other honorees, who are each respected leaders in their field."
Bridget Anderson, a Philadelphia native, has worked for the City of Elizabeth as the Business Administrator for close to 15 years. She is a 1993 graduate of Rowan University with a Bachelor of Science Degree, concentration Business Administration. Bridget continued her academic pursuits and received a Master of Public Administration Degree from Rutgers Newark.
Ms. Anderson worked for a short time in private business in the cosmetic and fashion industry, finding this work unfulfilling she changed careers and has been in Campaign and Public Service for the last 25 + years.
Working on local, county, state and federal campaigns, Bridget helped elect many of our current and former legislators. Ms. Anderson found a home in the City of Elizabeth, the fourth largest municipality in the State of NJ, working on the daily operations of municipal government, where she manages a $250 million dollar budget and oversees a workforce of twelve-hundred employees. Partnering with other agencies, and developers Bridget is helping The City of Elizabeth to revitalize the Mid-town area.
Bridget serves on the Board of Directors of the Elizabeth Development Company, a non-profit organization that helps to foster economic growth in the City of Elizabeth and operates a work-force development programs to enhance the job opportunities for Elizabeth's residence. Previously serving as the Chairperson of the Advisory Board for Josephine's Place, a space for women, she was able to help raise money for a capital campaign that allowed Josephine's Place to increase its capacity to serve families in need of assistance throughout Union County.
As a leukemia survivor, Ms. Anderson raises money for the Leukemia, Lymphoma Society (LLS). Bridget was a candidate for the LLS North Jersey Chapter Woman of the Year 2021 campaign where she received the Beacon of Hope Award.
Ms. Anderson is an avid Philadelphia sports fan.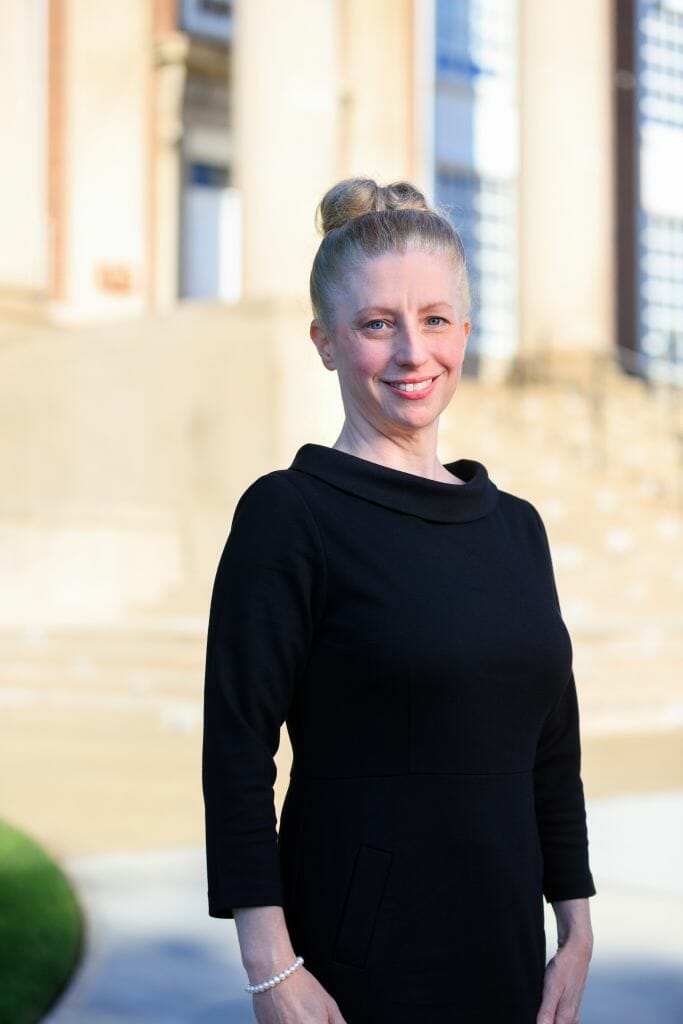 Susan McKeown
Executive Assistant to the Business Administrator, Department of Administration
"Maintain a strong work ethic, sense of responsibility, and believe in yourself as well as your abilities."
Holding a Master of Public Administration degree from Kean University, Susan has more than twenty years of experience in the public sector. Over the course of two decades, Susan's impressive skill set includes diverse grant preparation, grant management, public relations, and project management, including the research, compilation, and administration of grant documents and reports. She continues to work with various municipal departments, county and community partners, as well as state and federal agencies on funding opportunities, as well as economic development and quality of life initiatives. To date, Susan's efforts have assisted in more than $35 million in grants and funding for the City of Elizabeth.
In addition, Susan continues to apply her extensive experience to the preparation of speeches, official correspondence, and printed materials on behalf of the municipality. Previously serving as Project Coordinator-Redevelopment and the Assistant Public Information Officer within the City of Elizabeth, Susan also applies her creativity and abilities to coordinate and implementation of large-scale forums, conferences, and events. For many years, Susan served as an Adjunct Professor at Kean University, where she shared her knowledge and experience with her students in the field of Public Administration Grant Management. Having the opportunity to provide her students with new and applicable skills, as well as hone their written and communication abilities were extremely rewarding. Susan immensely enjoys the diverse and challenging work she does on behalf of the City of Elizabeth. She continues to be grateful for the opportunities to transform lives, assist with neighborhood investments and make a significant difference throughout the community.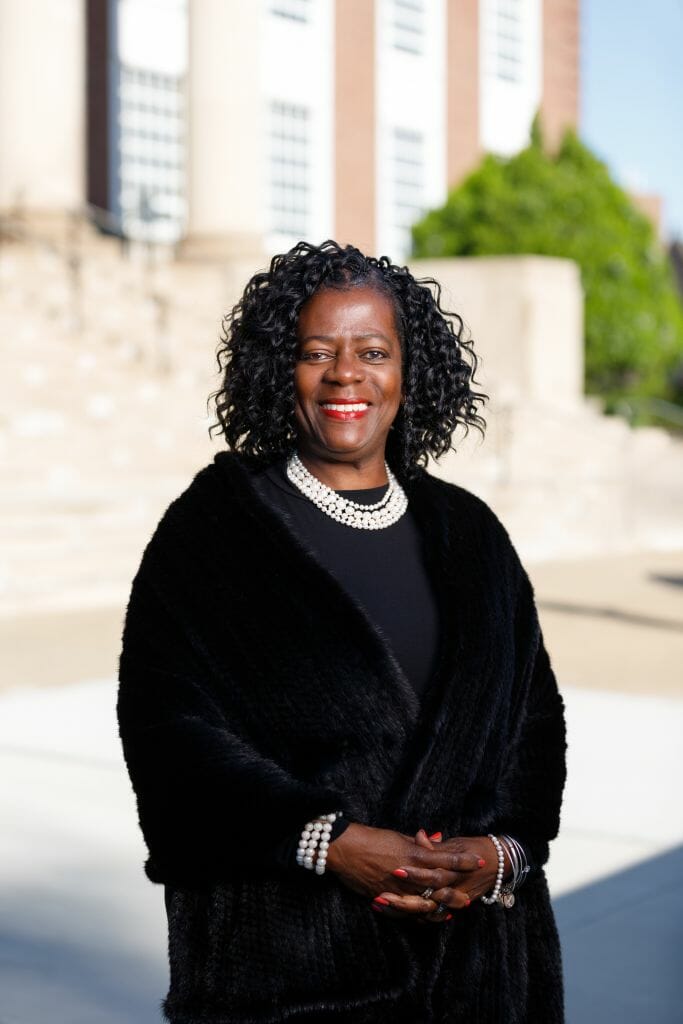 Honorable Patricia Perkins-Auguste
Councilwoman, City of Elizabeth
"The Future is Now the Future is Women... from heads of households to the Vice President of United States of America, women are breaking glass ceilings everywhere and are the driving forces of re-shaping America and the world. I am super excited about the future and the endless possibilities that still exist for women globally.    When women vote, run for office, lead and teach society as a whole benefits. My fellow sistars, continue to shine and lead wherever you find yourselves in the marketplace, corporate boardrooms,  classrooms, and or vast seats of power and influence. When possible, always reach out to assist another female to succeed. Gender discrimination is real and we all must advocate every day to equalize the playing field for generational gender diversity. "
Councilwoman Is a seasoned public office holder and is currently the only female member of the nine-member governing body.   Beginning in her 30th consecutive year as a local elected community leader, Immediate Past City Council President Perkins-Auguste is considered the dean of the council   and the driving force for many economic development projects like Jersey Garden Mall to small entrepreneurship programs through-out Elizabeth.   A voice for children, women and families, Councilwoman Perkins-Auguste continues to provide proven leadership and advocacy when and where ever it is needed to meet the needs of city residents, the non-profit and corporate communities, business interests large and small to accommodate the vast changing and  growing population of Elizabeth and immediate surrounding communities.  Driving Force Patricia Perkins-Auguste is the mother of 2 young adults sons who inspires her every day to be great and to be humble.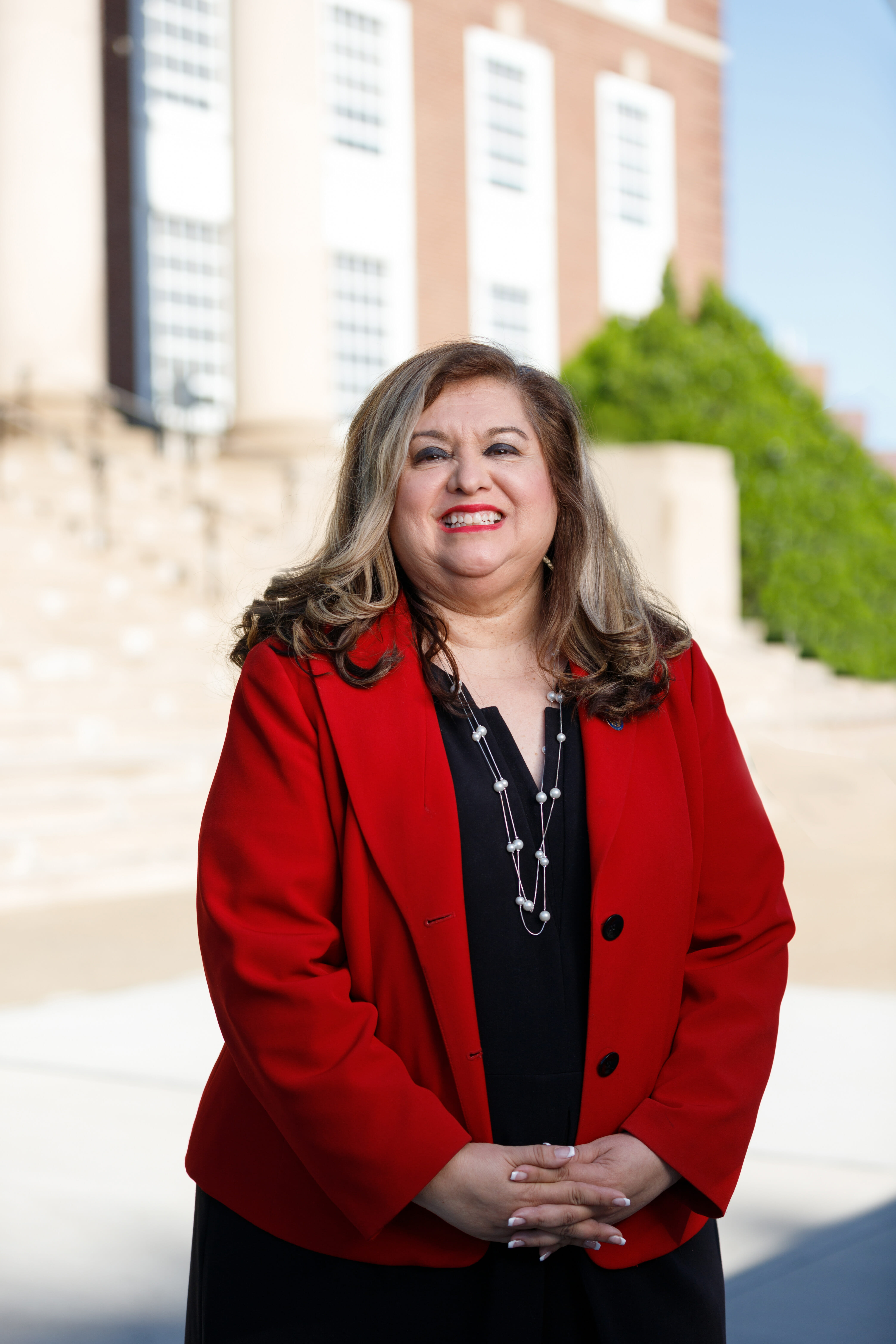 Honorable Assemblywoman Annette Quijano
Assemblywoman
"I'd like to thank the Greater Elizabeth Chamber of Commerce for highlighting my work as a public servant. As the first Latina and person of color to ever represent the 20th Legislative District, it is the honor of a lifetime."
Assemblywoman Annette Quijano has represented the 20th  Legislative District since 2008 and has earned the reputation of a champion legislator, tackling the various issues people face in daily life. She understands the challenges middle-class families must overcome and works tirelessly to improve the lives of seniors, veterans, women, children, and workers. Assemblywoman Quijano is currently a Majority Conference Leader and a member of the Commerce and Economic Development Committee, Consumer Affairs Committee, and the Education Committee. She is also a member of the New Jersey Legislative Latino Caucus and the New Jersey Legislative Disability Caucus. After completing a Bachelor of Science in Management from Rutgers University, she earned her Juris Doctor degree from Rutgers School of Law in Newark. She was later admitted to the bars in New Jersey and Pennsylvania. Later in her career, Quijano served as Assistant Governor's Counsel for Governors Codey, McGreevey, and Corzine. She was elected to the Assembly in 2008, and served as Chairwoman of the Assembly Homeland Security and State Preparedness committee from 2011-2018. During the 2018-2029 legislative session, Quijano served as Chairwoman of the Assembly Judiciary Committee, where she oversaw the passage of landmark legislation such as her laws to allow all eligible New Jersey residents to get a driver's license, and the removal of a statute of limitations on sexual assault, in addition to advancing numerous bills to improve gun safety and advance LGBTQIA+ rights. In that session, 133 bills that Chairwoman Quijano sponsored or cosponsored became law. She was the first prime sponsor to nine of those laws, including legislation to allow striking workers to receive unemployment benefits, expand paid family leave, prevent and punish wage-theft, the Thomas P. Canzanella Twenty-First Century First Responders Act, and improve security at religious institutions by allowing the purchase of target hardening equipment through the New Jersey Non-Profit Security Pilot Program. She also served on the National Hispanic Caucus of State Legislators and as Chairperson of the Hispanic Delegation on Racial Equity, an initiative of the National Conference of State Legislators (NCSL) funded by the Kellogg's Foundation. She is a member of numerous organizations such as the NJ State Bar Association and the Women's Political Caucus of New Jersey. The Assemblywoman is also a Red Cross Volunteer, and an Honorary Girl Scout.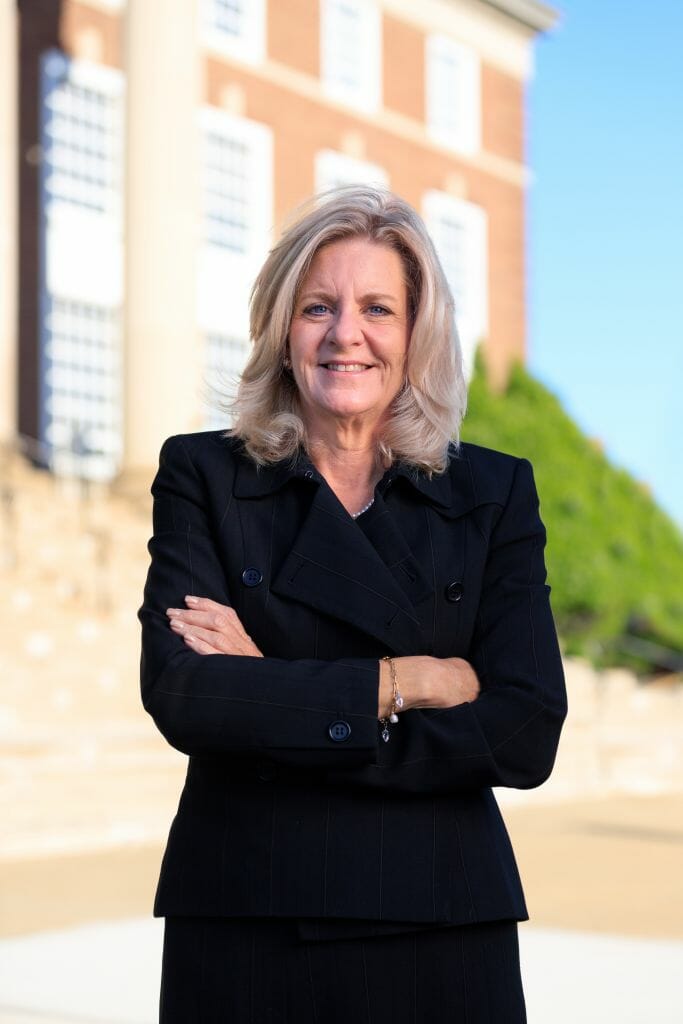 Amy Crisp Wagner
Deputy County Manager, County of Union
"Be the Woman Who Fixes Another Woman's Crown, Without Telling The World it was Crooked."
Amy Crisp Wagner, a resident of Berkeley Heights, currently serves as the Deputy County Manager and Director of Economic Development for the County of Union, New Jersey's seventh-largest county. As the Deputy County Manager, she is second-in-command of a government totaling more than 2,600 employees and assists with the supervision of its day-to-day operations, policies, and projects of the Commissioner Board. As the Director of Economic Development, she directly supervises a staff of 54 employees and a budget totaling more than $11million. She is responsible for the administration of more than $6 million in state and federal grants. The Department of Economic Development includes Workforce Development operations, Community Development Block Grants, Veteran's Services, LGBTQ Affairs, Strategic Planning, and a number of other important programs. For more than a decade in the County government, Wagner has worked to develop various economic development, public safety, business, and educational initiatives on behalf of the former Freeholder now Commissioner Board.
Among the highlights are:
Assisted with the development of the County's life-saving EMS-Mutual aid system, which recently marked
its tenth anniversary and has responded to more than 49,000 calls, providing emergency medical care to County residents and visitors;
Development of the Union County Means Business and Union County Women Mean Business for Women, which have provided networking opportunities, educational classes, and business information for thousands of residents
Creation of the UC Student Training and Enrichment Program (UCSTEP), which provides high school students the opportunity to develop a countywide community service project around a topic they feel is important, while teaching them leadership, personal growth skills, and responsibility within their communities
Oversaw opening of the Simon Youth Academy at the Mills at Jersey Gardens in partnership with the Union County Vocational-Technical School District, which gives at-risk youth an opportunity to earn a high school diploma
Coordinates the County's Shared Services program, which shares hundreds of County services with
local municipalities saving millions of dollars.
1933 Lincoln Burnm Convertible 12 Cylinder
Mr. George Vega was born in Bayamo, Cuba on September 08, 1946. He truly exemplifies the sacrifices of all hardworking immigrants in search of the American Dream. At the age of 13, he bravely came to the United States on July 10, 1959 and immigrated to Elizabeth, New Jersey.
He completed his educational studies here in Elizabeth and attended Cleveland & Jefferson High School. One of his very first employment opportunities was on East Jersey & Second Street working at a family member's gas station, pursuing his passion for vehicles and learning the mechanical trade.
In 1962 thru 1969, Mr. Vega worked at the Union County Buick in Elizabeth, NJ. Not long after, his hard work and entrepreneurial spirit drove him to invest in 1969, by renting and later coming to own Elmora Gas Station in Elizabeth, NJ and later in 1992, he bought AA Auto Body, both of which he still owns today.
Mr. Vega's strong love for cars and his talent for mechanics has enabled his passion and investment to grow into an eclectic personal collection of over 50 vehicles, spanning from diverse makes and models. [Including but not limited to one of three Lincoln models in the world. Which he houses right here in Elizabeth, New Jersey.]
Mr. Vega is one, to keep a very humble and low "behind the scenes" profile and can still often be found under a hood, working on one of his or his customer's cars. His love for service, not just in within the automotive industry, has outpoured into several personal mentorships, and into several local communities, one being the Elizabeth Portuguese Community.
Year after year, for over 15+ years, he has selfless shared his car collection to honor our dignitaries of the Elizabeth Portugal Day Parade. Our Grand Marshals, Honorary
Marshals, and the Families of Posthumous Marshals have been proudly escorted down Elizabeth Avenue in style, with grace and elegance; thanks to Mr. George's generosity of providing the vehicles, gas and drivers. Throughout all these years, our Elizabeth Portugal Day Parade has truly had a distinguished caliber of visibility through his antique cars carrying our dignitaries, and together marking our Portuguese community's legacy in the City of Elizabeth.
He also proudly shares his cars at Elizabeth car shows and with other Elizabeth ethnic communities at their Annual: Cuban Day Parades, Puerto Rican Day Parades, Peruvian Day Parades, and the Pulaski Parade Day Parades up 5th Avenue in NYC.
After many years of hard work, Mr. Vegas was later able to bring his parents from Cuba in late 1990's.  52 years ago, on December 8th, 1966 he married his middle-school sweet Ms. Darleen Vega. They are currently residing in Union County, not to far away in neighboring Clark, New Jersey and they are the proud parents of 3 grown children: George Vega Jr., Rickey Vega, and Jeffery Vega and they have 6 adorable grandchildren.