July 2022 Honorees | Women in Service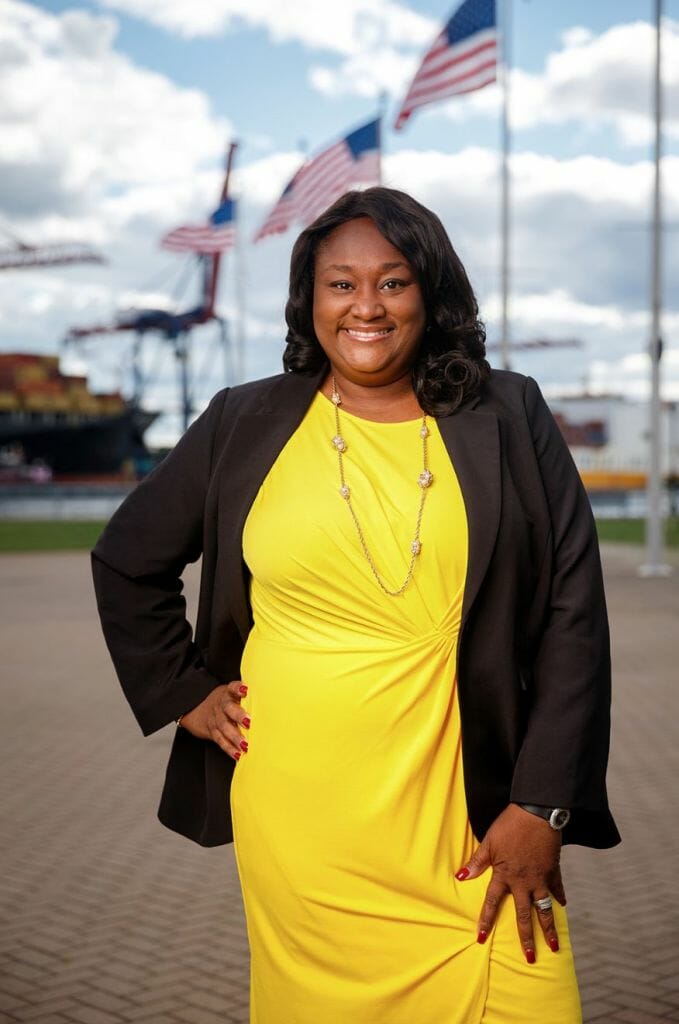 Debbie Ann Anderson
Director of Human Services Dept., County of Union
"Every Woman. The success of every woman should be the inspiration to another. We should raise each other up. Make sure you're very courageous: be strong, be extremely kind, and above all be humble." -Serena Williams
Debbie-Ann Anderson was appointed Director of the County of Union Department of Human Services in 2017. The Department of Human Services mission is to empower all Union County individuals, families and communities to achieve their highest level of self-sufficiency and quality of like using accessible, inclusive and comprehensive approach to service delivery and care.
The Department of Human Services, with 747 full and part-time employees, and an annual budget of over $70 million dollars. The Department of Human Services is the County's largest department, and contains the following units: the Division of Aging and Disability Resource Connection; the Division of Planning; the Division of Social Services (in Plainfield and Elizabeth); the Division of Youth Services; the Division of Outreach and Advocacy;  Paratransit (and Route 22 Shuttle);Workforce Development Operations (American Job Center aka One-Stop Career Centers, Elizabeth and Plainfield offices) and Cornerstone Behavioral Health Hospital of Union County.
Ms. Anderson has a particular interest in promoting meaningful stakeholder participation in all levels of the human services system in Union County. In addition, she is interested in promoting integration, quality and efficiency throughout the service system and collaboration among human services providers and other community partners throughout Union County.
Ms. Anderson has a diversified background in programs serving individuals, children and families as well as extensive experience in corporate, government, non-profit, and community affairs organizations.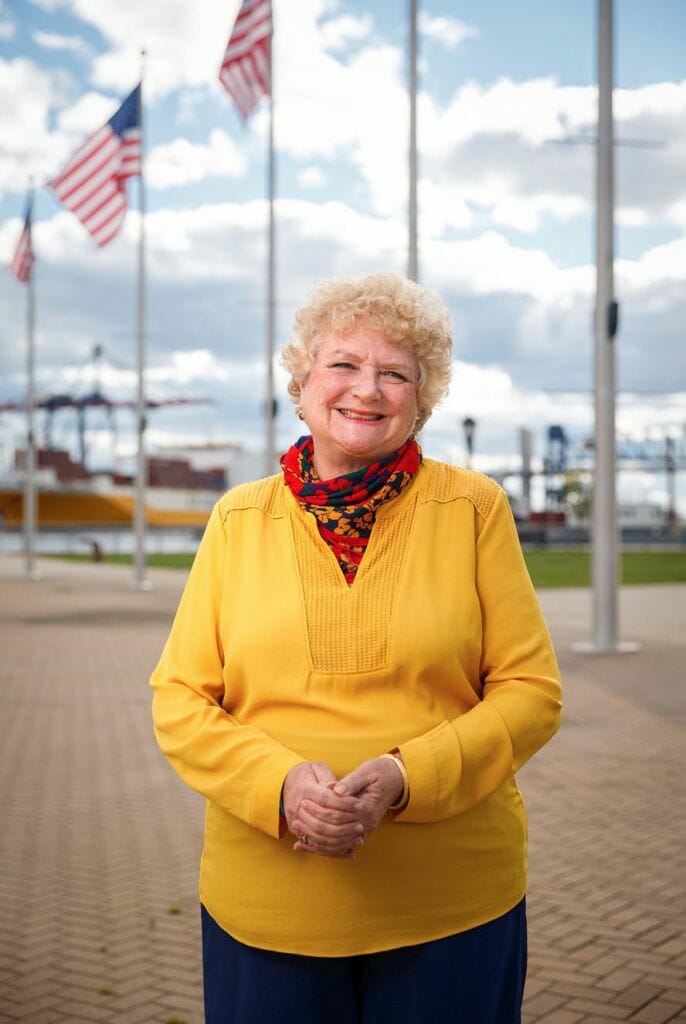 Gail Driscoll
Executive Director, Josephine's Place
"I am humbled to see the dedication and hard work of the women of Josephine's Place to enhance their lives and that of their families. Each woman comes through our doors with different goals and dreams. It is so rewarding to see them succeed."
How does one describe the impact of learning English? To getting a job? How does one rate building self-confidence or self-worth? These are intangible but have a profound lasting impact on one's life. At Josephine's Place we also have seen that when a woman is empowered, she is better able to be an advocate for herself, her family and her community.
As Executive Director of Josephine's Place (JP), a non-profit center for women in Elizabeth, Gail tries to deliver on its mission and vision every day. Her role is strategic planning, fundraising, programming, fiscal management, serving 400+ women annually. Gail continuously demonstrates outstanding leadership & truly goes above & beyond, working tirelessly to ensure that JP's programs & fundraising events are a success, and that JP meets the needs of the women & that they learn & grow.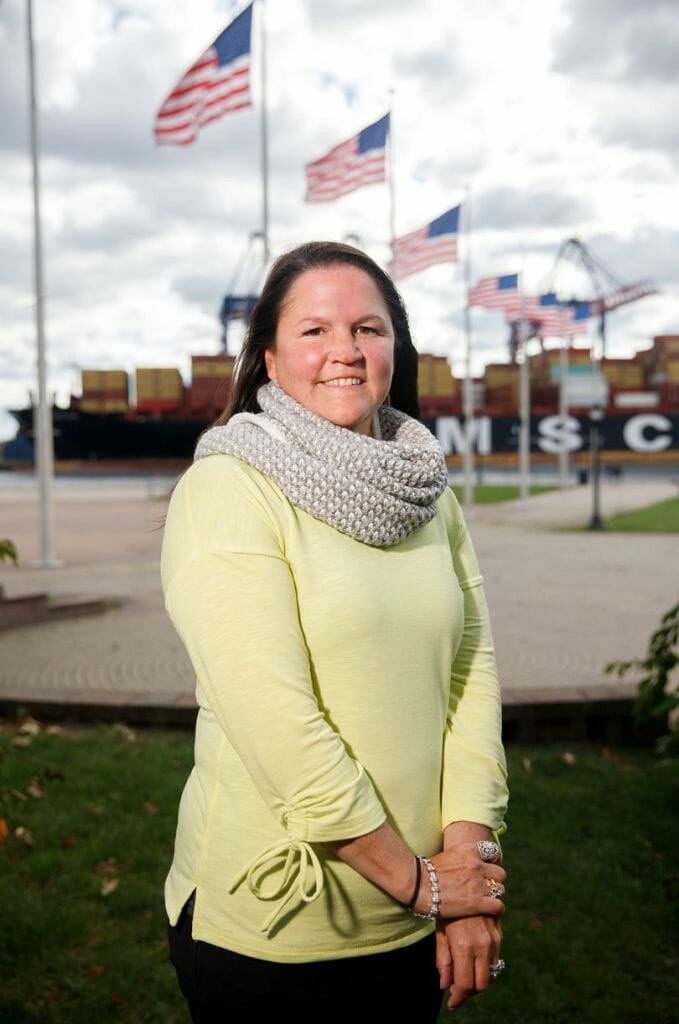 Bernadette Griswold
Executive Director, Community Access Unlimited
Bernadette Griswold is Executive Director of Community Access Unlimited, a nonprofit that provides comprehensive services for more than 3,000 people with disabilities and youth at risk in New Jersey. CAU assists people to live their lives in the community with increased independence. Members receive assistance with housing, life skills, employment, personal finance, relationships, civic engagement, and much more.
Bernadette found a career she was passionate about when she joined CAU as an Independent Living Skills Coordinator in 2003. As the agency grew, so did her responsibilities and leadership. Under Bernadette's guidance, CAU has expanded services offered to people with disabilities and youth at risk in New Jersey, including state of the art day program and educational services. In 2021, CAU opened a new location for the Academy of Continuing Education in Roselle, offering post-graduation learning to adults with disabilities.
CAU is also serving more people in New Jersey with additional employment services, speech therapy and programs for youth at risk to continue to grow the agency's mission of creating an inclusive and accessible world. Bernadette developed and operationalized CAU's statewide Support Coordination program and continues developing and maintaining close working relationships with members, families, legislative leaders, and community organizations.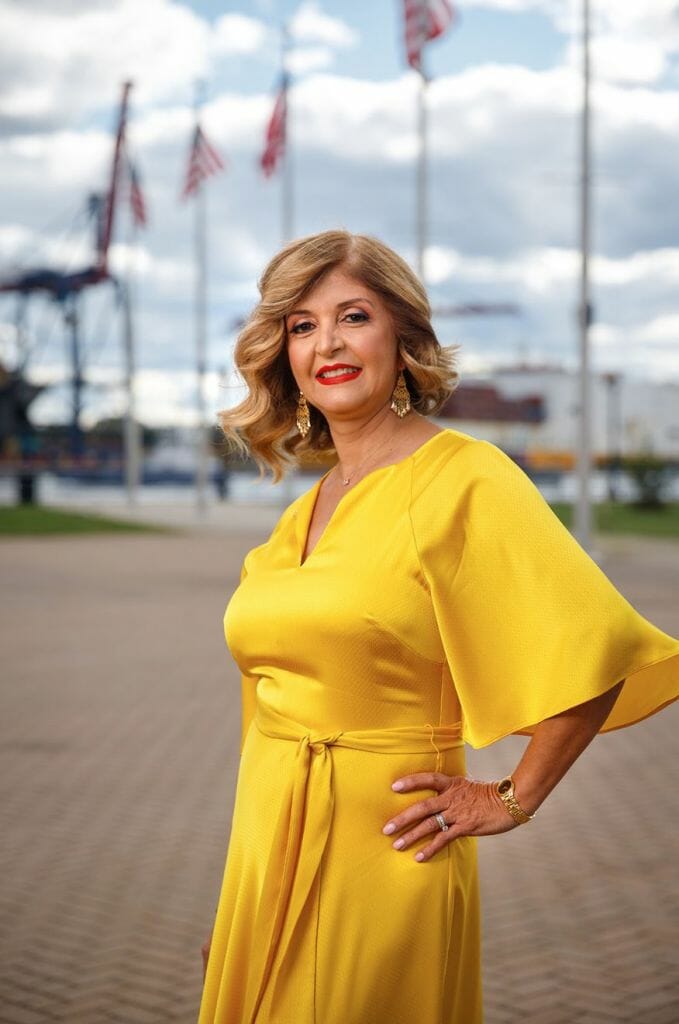 Ingrid Villanueva
Owner, Penny's Size to Fit
Ingrid arrived in the US from Colombia in 1999 with a degree in Fashion Design in hand and a heart full of ambition and promise. In 2006, as a determined working mother, Ingrid embarked on a career as a tailor and designer for Penny's Size to Fit in Historic Midtown Elizabeth. Her work ethic was unparalleled as she worked many nights until 3am. The hard work and sacrifice paid off, as ten years later Ingrid purchased the business in 2016. Today, known as Penny's Size to Fit by Ingrid V., her relentless drive has revamped an established business and grew it exponentially. She has gained a legion of loyal clients by offering superior customer service and expertise in tailoring, design, and alterations. Today, the business services up to 400 customers weekly with clients and businesses from the Tri-State area and beyond. During the pandemic, when presented with the opportunity, Ingrid and her team of all women, leaped at the chance to help the community that welcomed and nurtured her. She and her team crafted over 500 PPE gowns and masks for healthcare workers in Elizabeth. Ingrid is a beacon of inspiration and role model to many women. She has demonstrated that with hard work, determination, and passion, one can achieve their goals no matter where they started from.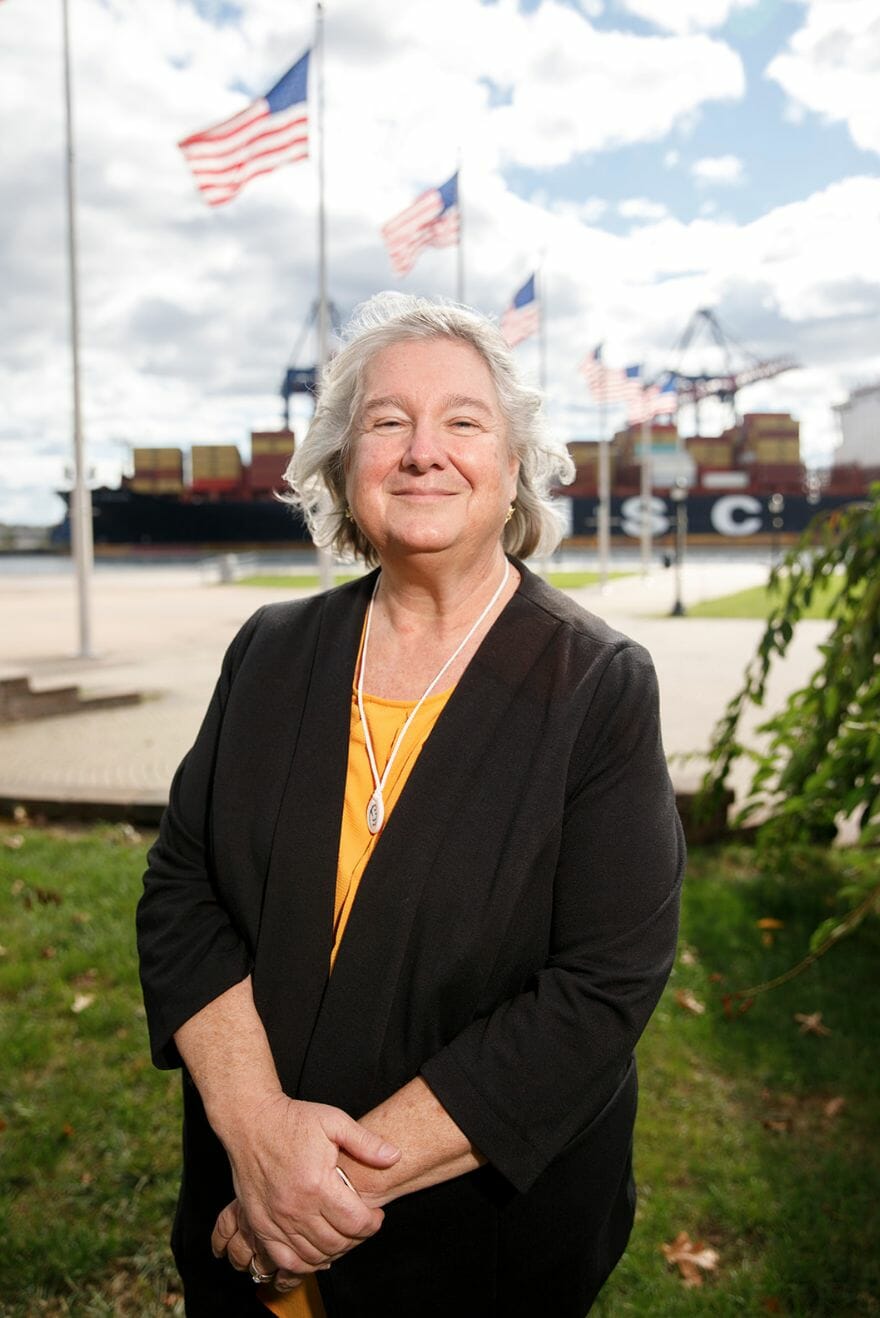 Linda Flores-Tober
Executive Director, Elizabeth Coalition to House the Homeless
A longtime resident of Elizabeth, Linda's local knowledge has been invaluable in her 30+ years at the Elizabeth Coalition to House the Homeless. "Science teaches us that Housing is as life sustaining as Food, Water and Air.  Everyone should have at the very minimum safe, decent and affordable housing.  As a community, we are obligated to ensure that everyone has access to this housing."   Under Linda's leadership, the Elizabeth Coalition has grown from a small agency to a housing force expanding into permanent housing as a means to drive more housing affordable for low income families.  The agency continues to lead as a voice for the unhoused and housing insecure.
Linda is a proud graduate from the College of Saint Elizabeth (now St. Elizabeth University) and has also been the Coordinator for First Friends Visitation Ministry and a Licensed Nursing Home Administrator at the Bridgeton Nursing Center.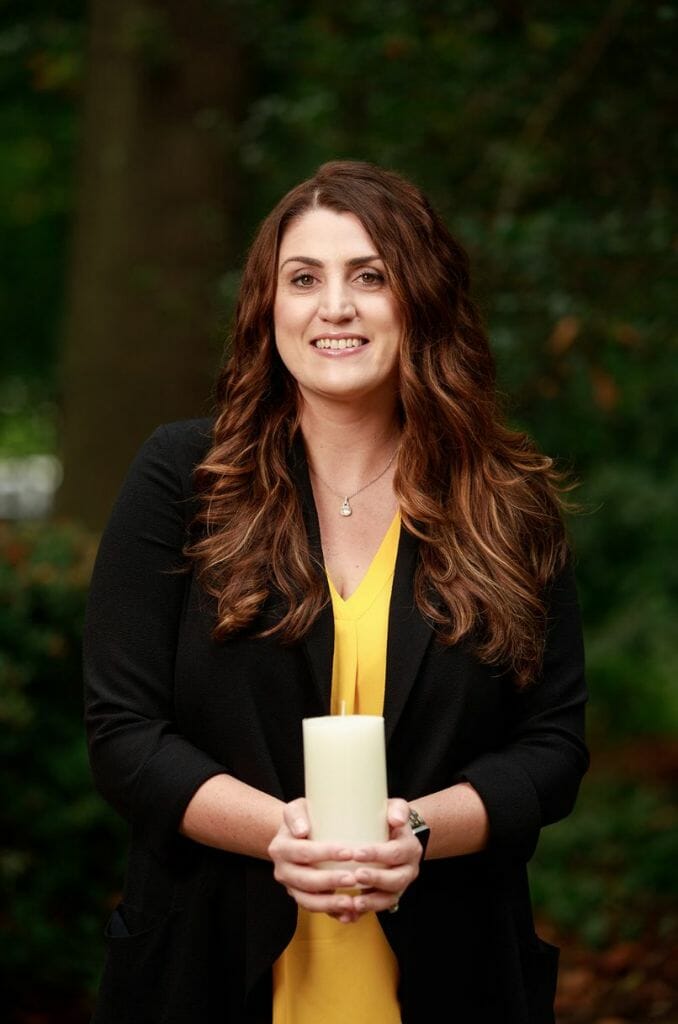 Ashley Wohlrab
President, A&B Promotions
"Define success on your own terms, achieve it by your own rules, and build a life you're proud to live." - Anne Sweeney
Ashley Wohlrab combined her business degree from Montclair State University with her passion for creativity and started A&B Promotions in 2017.  Located in the heart of Cranford's downtown, this graphic design and custom promotional product company works with a variety of local and nationwide businesses and municipalities throughout the state.
At the start of the pandemic, A&B Promotions used its' distributor connections to purchase and donate PPE to local hospitals and essential workers.  Ashley created fundraisers for municipalities to help show support for their hometown heroes as well as generate funds for local food banks.
A few work-related organizations have become a personal passion for Mrs. Wohlrab.
The Spectrum All Stars - A local group that provides recreational classes, social events and holiday parties for kids and adults with special needs.  Ashley began working with this group while serving Union County as a Program Coordinator for persons with disabilities.  Keeping in touch with the families, Mrs. Wohlrab later volunteered in marketing and events for the group where she now sits on the Board.
Solace House - A suicide prevention organization that provides free, confidential, therapeutic counseling for anyone who is experiencing suicidal thoughts or suicidal distress, as well as those who engage in self-harm, or have been bereaved by suicide.
After a few short weeks of working with Solace House, the team felt like family and the mission became more personal.  Ashley has volunteered and hosted events to raise funds for the organization's daily operations.  She has successfully brought the annual nationwide Solace House Sunrise 5K Walk to cities in New Jersey such as Hoboken and Asbury Park.  Mrs. Wohlrab truly hopes to ease the mental health crisis by spreading awareness and saving lives with the free services Solace House provides.