March 2022 Honorees | Women in Healthcare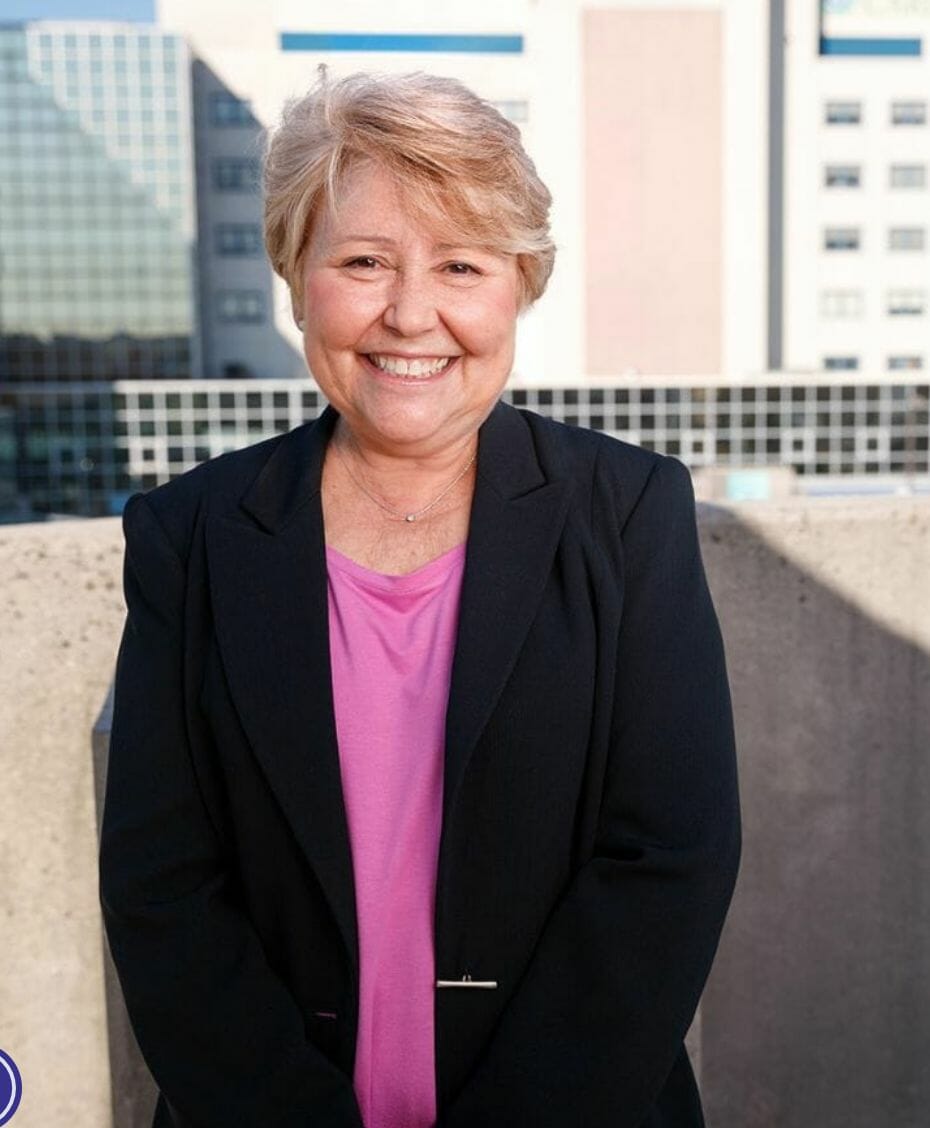 Nadine Brechner
Trinitas Health Foundation
"The efforts of one person can't move mountains.  It's the strength of us all working together that makes a change."
When she retired in August, Nadine Brechner, Executive Director of the Trinitas Health Foundation and Chief Development Officer for Trinitas Regional Medical Center, capped a career in which she has raised well over $100 million for the Trinitas Health Foundation, which she has presided over since 2004. As a result, healthcare services in Elizabeth and the surrounding communities took a giant leap forward.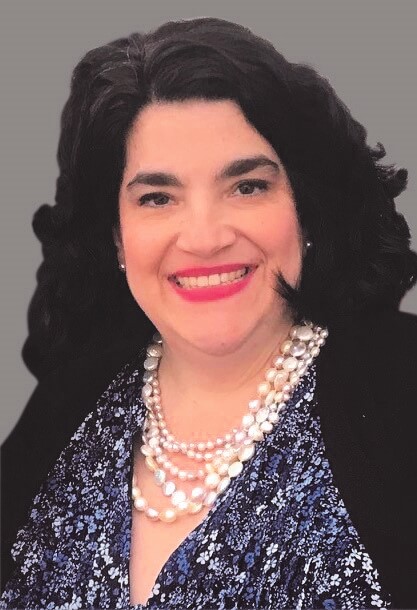 Laura Ciraco
Executive Director, Trinitas Health Foundation
Chief Development Officer
Laura Ciraco of Old Bridge recently rejoined the Trinitas Regional Medical Center family as the Vice President and Chief Development Officer of the Trinitas Health Foundation. The Old Bridge resident is the former Director of Development at Robert Wood Johnson University Hospital Rahway post-merger, where she stewarded integration into the RWJBH system.  She spent 13 years at the Trinitas Health Foundation as Director of Special Events and as Director of Operations. Over the course of a 20-year commitment to healthcare, Laura has sharpened her fundraising and leadership skills and is very excited to return to Trinitas. She earned her bachelor's degree in Business Management from St. John's University and MBAs in both Marketing and Business Management from Saint Peter's University.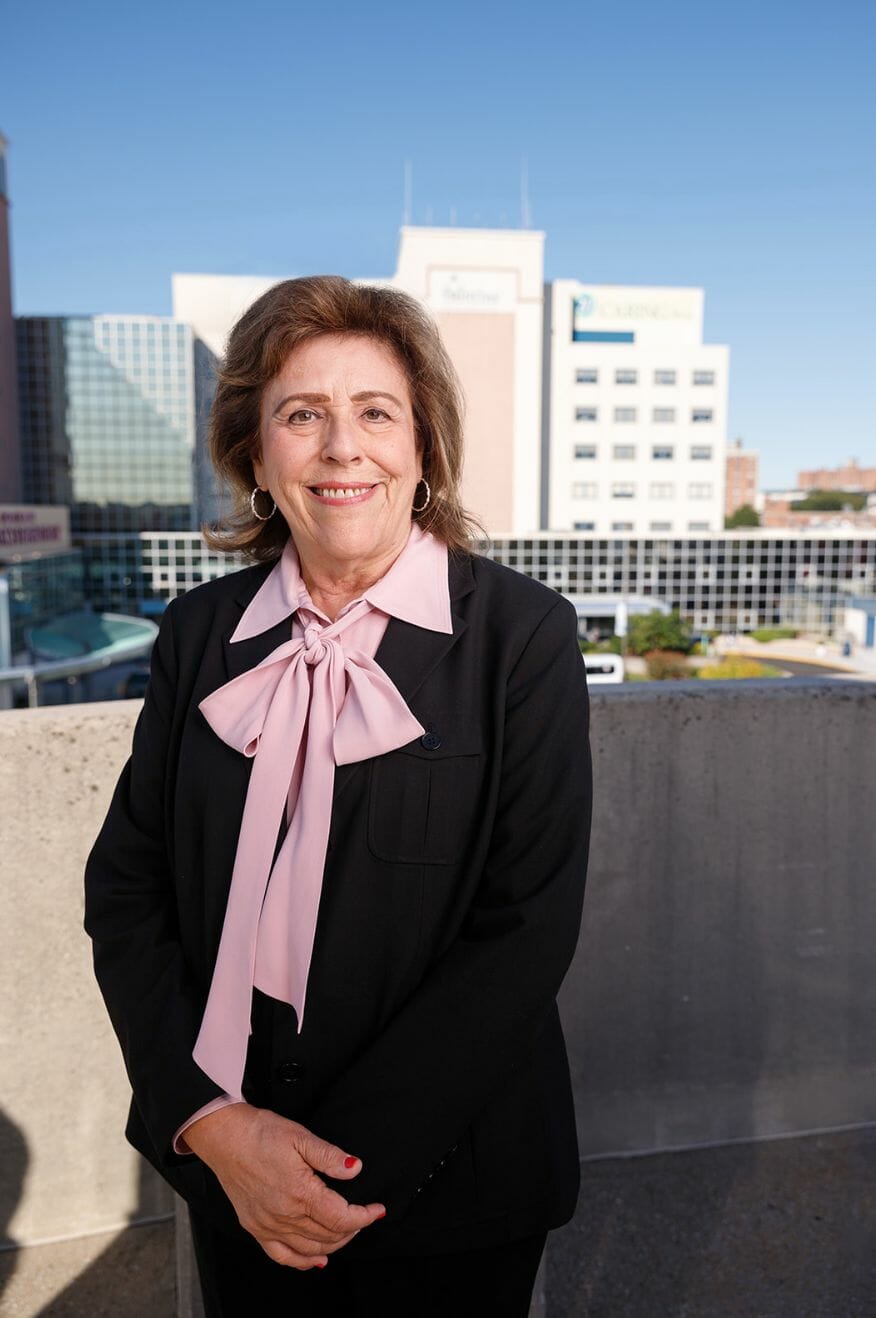 Judy Comitto
Trinitas Regional Medical Center
In addition to serving as Trinitas Regional Medical Center's first and only Chief Information Officer, Judy also worked with 32 NJ hospitals and health systems to create Jersey Health Connect which links clinical data from all healthcare facilities into a useful database for all clinicians to view. Recently retired from Trinitas she is the immediate past Chair of the JHC Board of Trustees.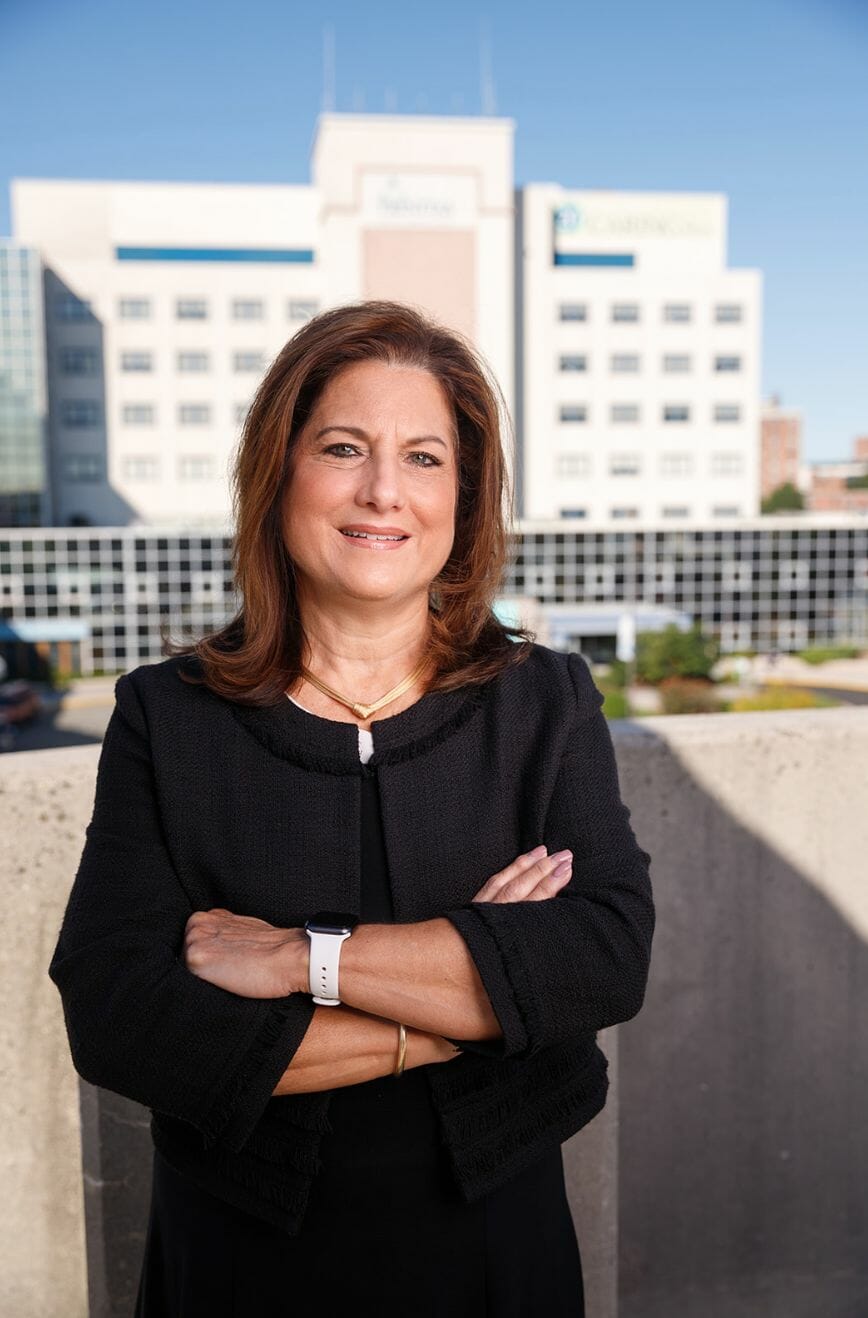 Nancy DiLiegro
Vice President of Clinical Operations & Physician Services, Chief Clinical Officer, Trinitas Regional Medical Center
"I know the price of success: dedication, hard work, and an unremitting devotion to the things you want to see happen."  Frank Lloyd Wright
Nancy DiLiegro is the Chief Clinical Officer and Vice President of Clinical Operations and Physician Services at Trinitas Regional Medical Center. Nancy was central to the Medical Center's response to COVID, serving as a member of the Incident Command Team for the duration of the crisis. Today, Nancy DiLiegro, co-leads with Mary McTigue the COVID vaccination effort that has successfully vaccinated more than 27,000 individuals.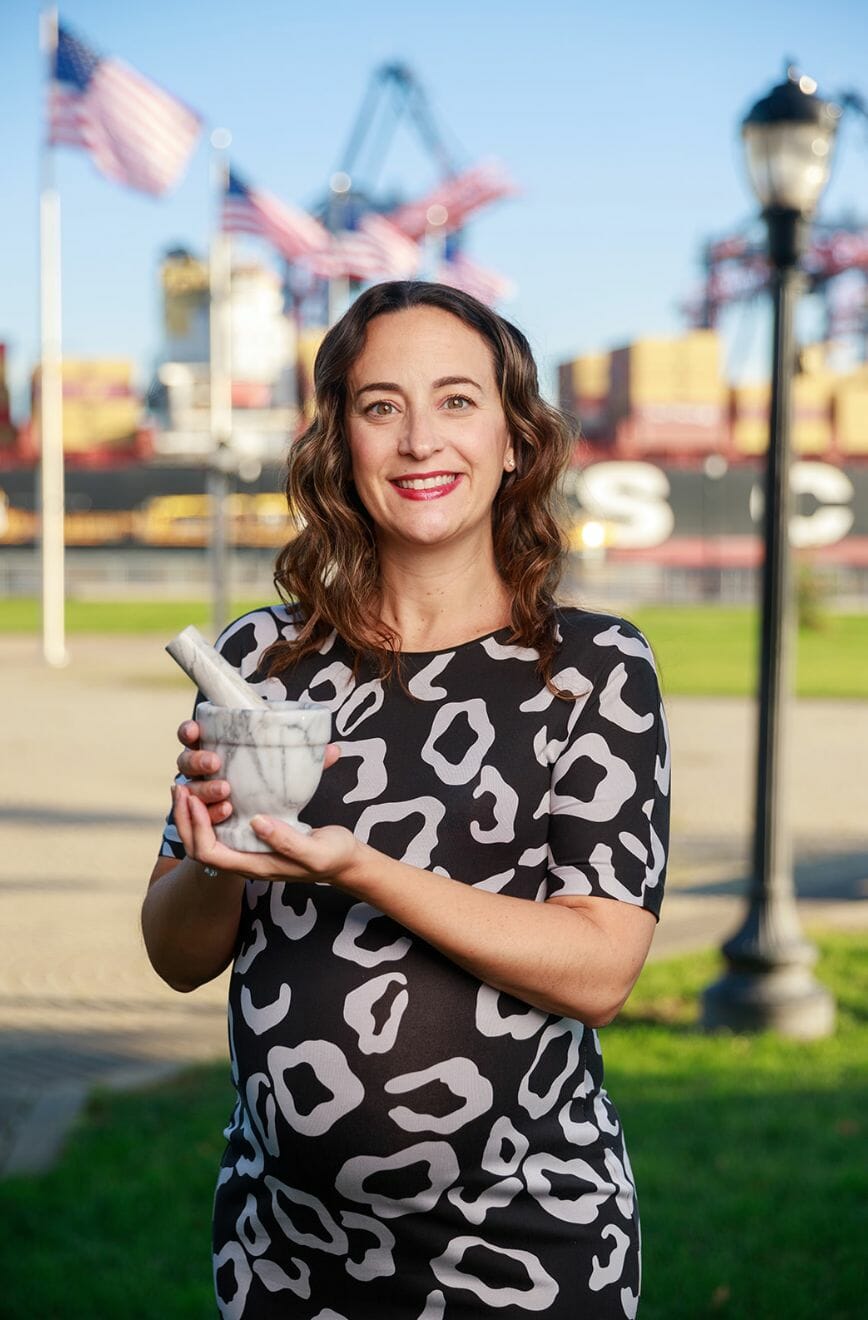 Sandra Fernandez
Pharmacy Supervisor, Mandell's Clinical Pharmacy
"I began to realize how important it was to be an enthusiast in life.  If you are interested in something, no matter what it is, go at it full speed ahead.  Embrace it with both arms, hug it, love it, and above all become passionate about it.  Lukewarm is not good."
Sandra Fernandez-Horta is the pharmacy supervisor of Mandell's Clinical Pharmacy.  She has over 15 years of experience in the field of fertility and is a certified compounding pharmacist.  Her primary goal is to assist patients in achieving their dreams of building a family.  Sandra earned her Doctor of Pharmacy degree from the Rutgers Ernest Mario School of Pharmacy in 2004.  She has served as a preceptor for pharmacy students and has authored numerous articles on pharmacy and medicine-related topics.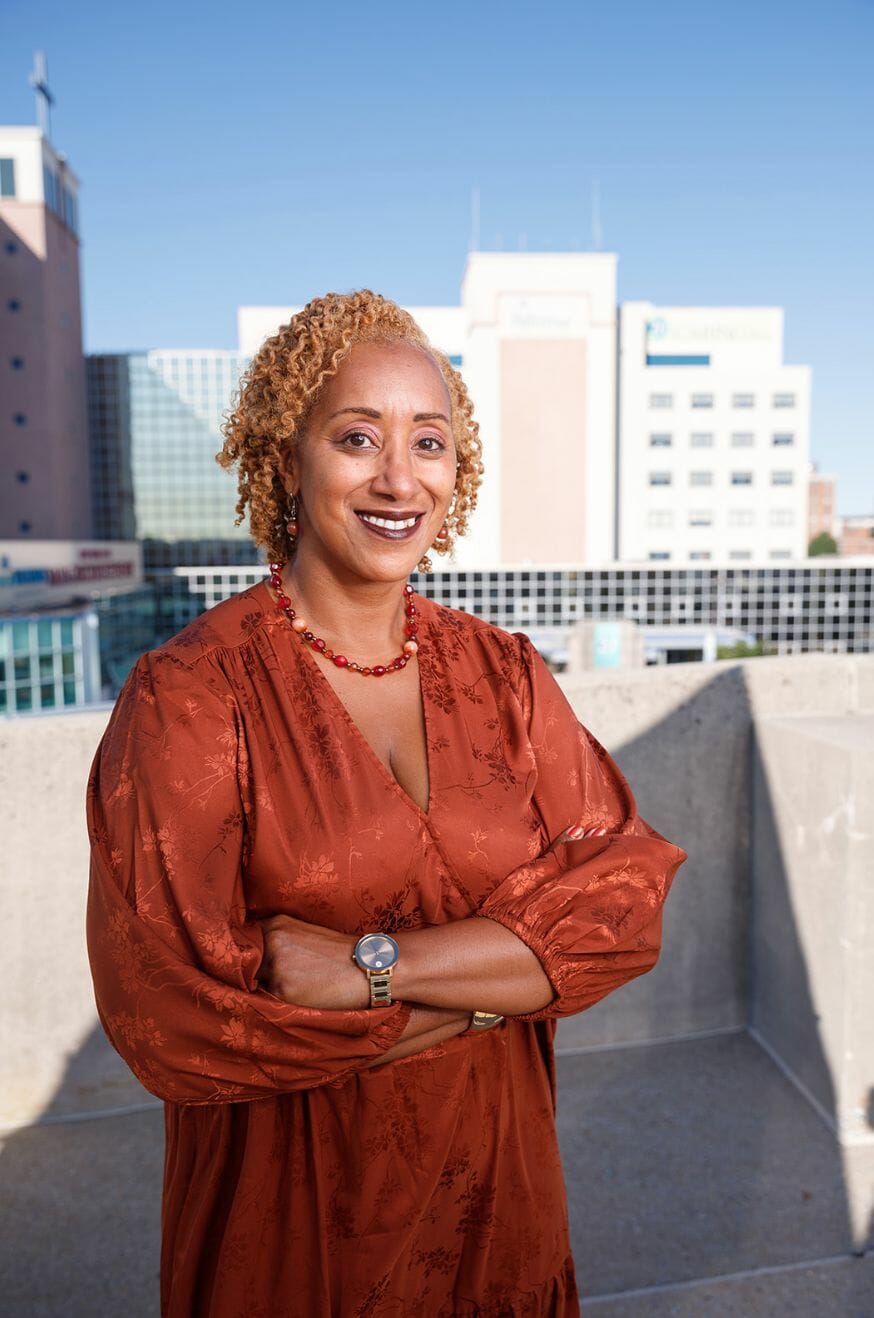 Krishna Garlic
Director of Health & Human Services, City of Elizabeth
Krishna Garlic is a life-long member of the Elizabeth, New Jersey community. After leaving New Jersey for the purpose of pursuing a Baccalaureate Degree from Hampton University and a Juris Doctor Degree from Roger Williams School of Law, she returned to her hometown in Elizabeth to become the Chief Executive
Officer of a nonprofit housing development corporation.
From 2001 to 2012 she and the committed Staff continued a legacy began by her father Reverend Joseph H. Garlic, building affordable for sale homes and rental housing for those in need. She successfully shifted the model from a "grassroots approach" of urban development to a business model with four distinct lines of business; real estate development, property and asset management, community education and organizing and youth services. Ms. Garlic currently serves at the pleasure of Mayor J. Christian Bollwage as one of his seven appointed Directors for the City of Elizabeth. As Director of Health and Human Services since 2012 she has
maintained and developed numerous public health initiatives throughout the city. She is responsible for the management of Vital Statistics, Restaurant Inspections, Housing Inspections, Animal Control services, Youth development programs, Office on Aging programs, Rental, Prescription, and Burial Assistance, Emergency sheltering coordination, and public health nursing.
Ms.Garlic is Chief Collaborator of a women's empowerment business called Collaboration Over competition. She and her business partner host professional development workshops, provide personal and professional coaching and assist women in obtaining the resources needed to reach their goals.
Ms. Garlic has served on the National NeighborWorks Association Board of Directors, A National Trade Association for NeighborWorks America which serves as an advocate with legislators for resources to support Financial Literacy, Homebuyer Education & Counseling, and Affordable Housing Development.
She formally served on the Board of the Neighborhood Community Health Services Corporation, which has federally qualified health centers in Elizabeth, Plainfield, Warren, and Phillipsburg. She is President of the National Association for the Advancement of Colored People Elizabeth Branch. Ms. Garlic was recently recognized by Elizabeth Public Schools in 2016 for Outstanding Community
Involvement. In 2015 WellCare Health Plans presented her with the Community Hero Award and One Community One Family presented her with the Lifetime Humanitarian Award. NJBIZ recognized her as one of forty outstanding leaders under the age of forty making inroads in business throughout the state of
New Jersey in 2008. In 2009 she was recognized by the National NeighborWorks Association as Practioner of the Year in Community Development. She completed an 18 month Executive Leadership Program at Harvard School of Government Achieving Excellence Program and the Bank of America Leadership Program.
Ms. Garlic is the proud daughter of Rev. & Mrs. Joseph Garlic, wife of Reginald G. Harmon, and mother of two Khalil and Evangelina. As a spiritually grounded woman, she is committed to challenging humanity to be more compassionate, less racist, less sexist, and more tolerant of diversity. She is active in
numerous coalitions and committees to improve health, increase access to resources, and effectuate change through program development and policy development.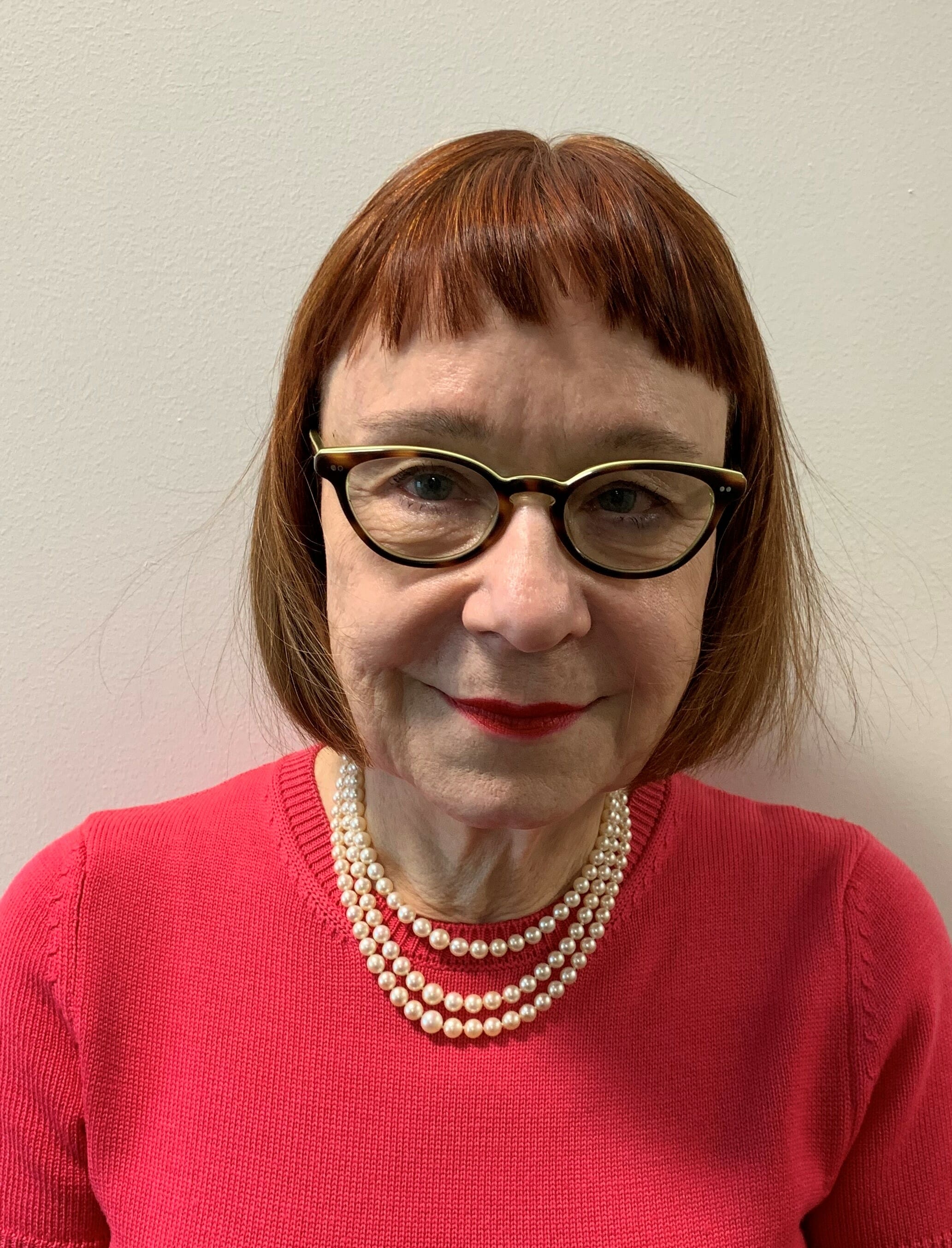 Patrica J. Hajosz Esq.
Vice President, Legal Affairs, Trinitas Regional Medical Center
As Vice President for Legal Affairs and General Counsel for Trinitas Regional Medical Center, Pat is central to the success of the Medical Center and is playing a key role in the upcoming merger of Trinitas with Robert Wood Johnson/Barnabas Health. Once the transaction is complete RWJ will invest heavily in the community served by Trinitas, and the two organizations will have a profound and positive effect on the level of healthcare for many years to come. Pat's legal experience is crucial to this effort.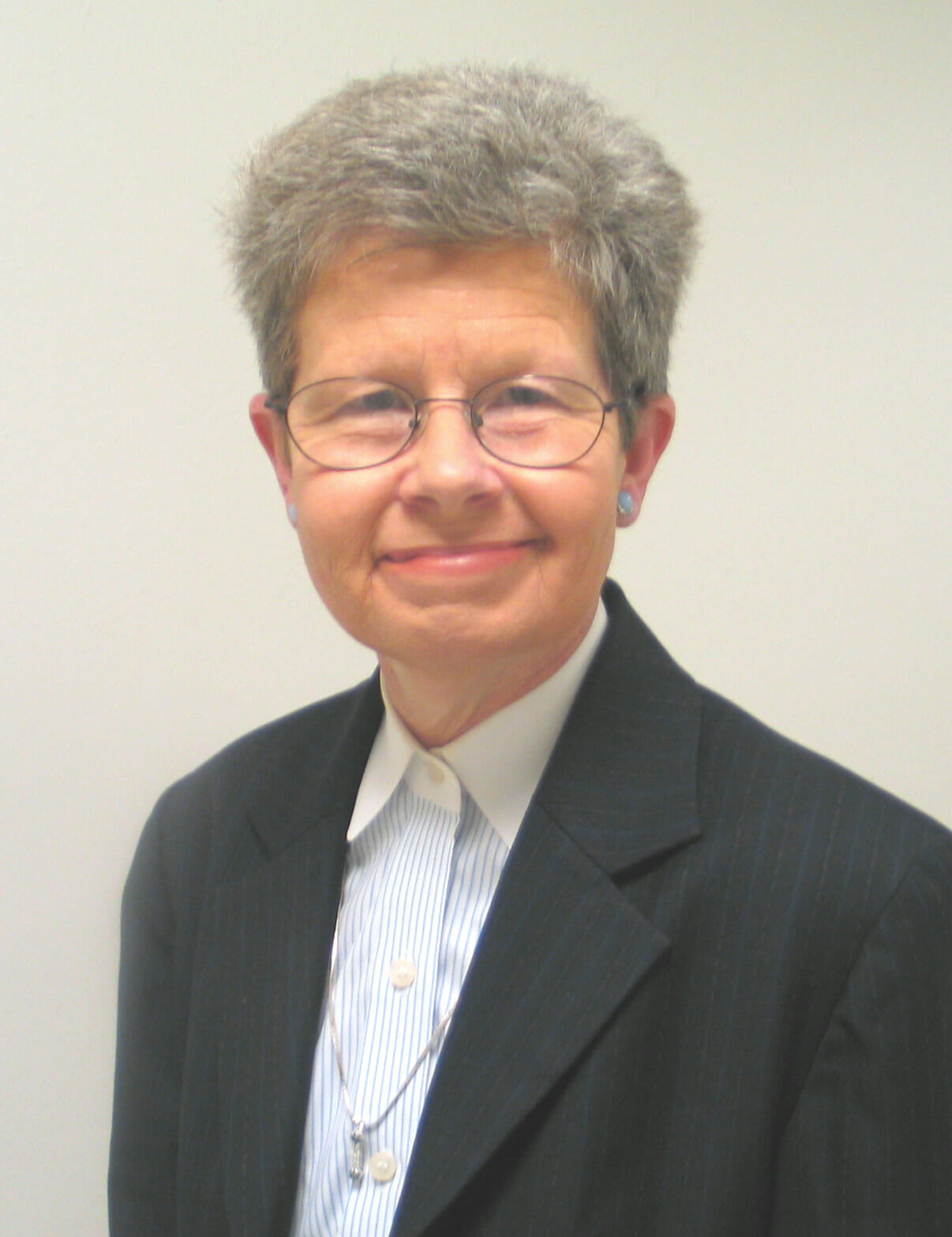 Karen Lumpp
Chief Financial Officer, Trinitas Regional Medical Center
As Chief Financial Officer at Trinitas Regional Medical Center, Karen Lumpp has found ways to keep the hospital functioning during the depths of the COVID pandemic.  At a time when all elective and outpatient procedures were canceled and hundreds of thousands of pieces of Personal Protective Equipment needed to be purchased, Karen helped ensure a solid bottom line by simultaneously taking advantage of all pandemic funding and finding savings within the hospital's many operations.  As a result, Trinitas continued to care for the thousands of COVID patients who came to us for care.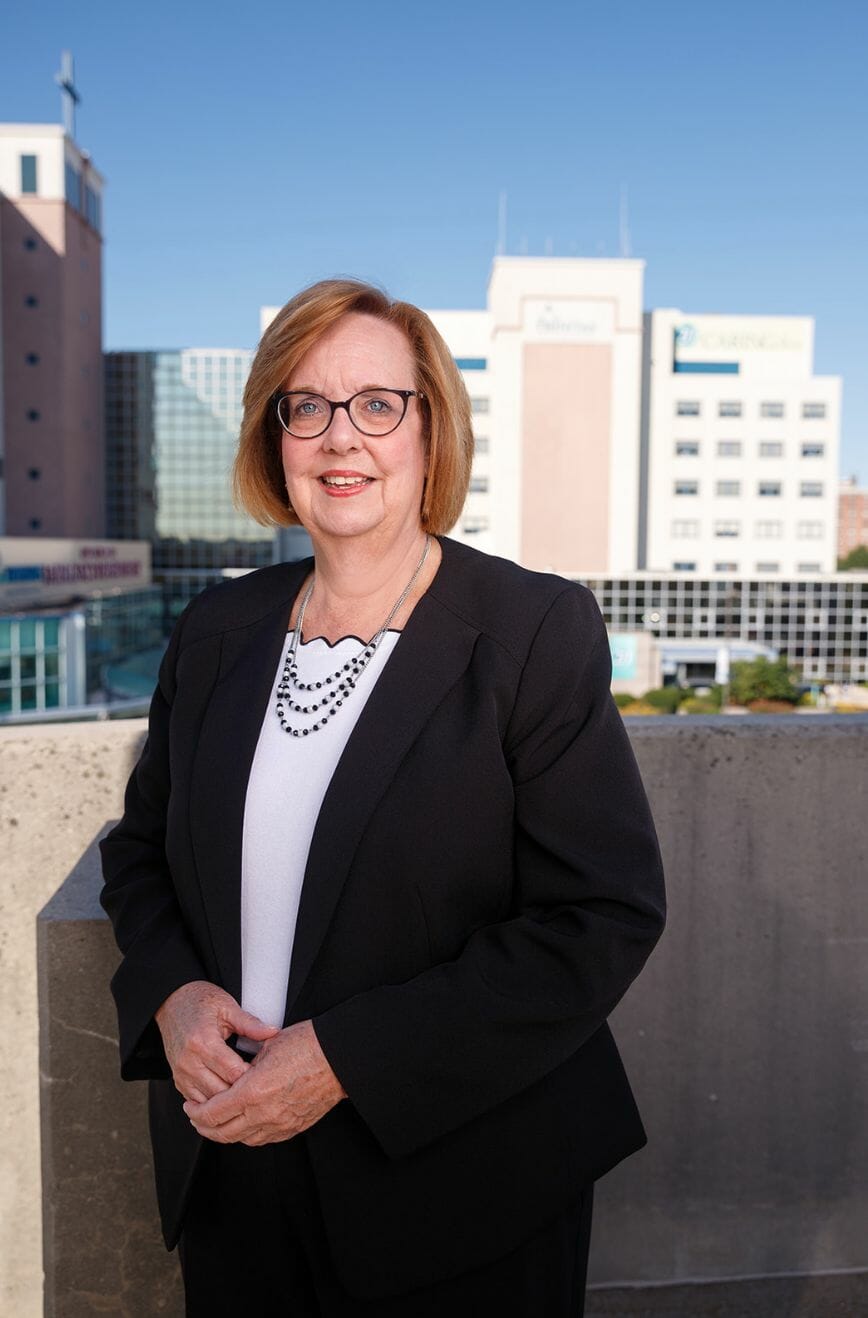 Mary McTigue
Vice President/Patient Care Services/CNO, Trinitas Regional Medical Center
"I've learned that people will forget what you said, people will forget what you did, but people will never forget how you made them feel."
Mary McTigue is a key leader at Trinitas and was out front in the institution's response to Covid-19. Throughout the crisis, she led the crisis team in dealing with every aspect of the pandemic – from staff issues, infection control, patient care matters, and more. Most recently she leads, with Nancy DiLiegro, the vaccination effort that to date has vaccinated more than 27,000 individuals. Throughout this troubled time, Mary kept an even demeanor and inspired the care team to new heights.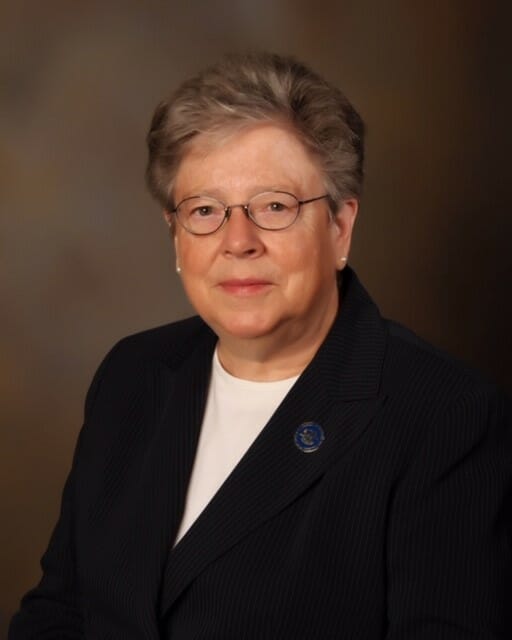 Rosemary Moynihan, SC
Vice President Mission Integration, Trinitas Regional Medical Center
Sister Rosemary Moynihan presently serves as the Vice President for Mission Integration and as a psycho-therapist in the Adult Outpatient Behavioral Health Unit at Trinitas Regional Medical Center. Prior to this she was the General Superior of the Sisters of Charity of Saint Elizabeth, Convent Station, New Jersey from 2011-2019.
Mr. George Vega was born in Bayamo, Cuba on September 08, 1946. He truly exemplifies the sacrifices of all hardworking immigrants in search of the American Dream. At the age of 13, he bravely came to the United States on July 10, 1959 and immigrated to Elizabeth, New Jersey.
He completed his educational studies here in Elizabeth and attended Cleveland & Jefferson High School. One of his very first employment opportunities was on East Jersey & Second Street working at a family member's gas station, pursuing his passion for vehicles and learning the mechanical trade.
In 1962 thru 1969, Mr. Vega worked at the Union County Buick in Elizabeth, NJ. Not long after, his hard work and entrepreneurial spirit drove him to invest in 1969, by renting and later coming to own Elmora Gas Station in Elizabeth, NJ and later in 1992, he bought AA Auto Body, both of which he still owns today.
Mr. Vega's strong love for cars and his talent for mechanics has enabled his passion and investment to grow into an eclectic personal collection of over 50 vehicles, spanning from diverse makes and models. [Including but not limited to one of three Lincoln models in the world. Which he houses right here in Elizabeth, New Jersey.]
Mr. Vega is one, to keep a very humble and low "behind the scenes" profile and can still often be found under a hood, working on one of his or his customer's cars. His love for service, not just in within the automotive industry, has outpoured into several personal mentorships, and into several local communities, one being the Elizabeth Portuguese Community.
Year after year, for over 15+ years, he has selfless shared his car collection to honor our dignitaries of the Elizabeth Portugal Day Parade. Our Grand Marshals, Honorary
Marshals, and the Families of Posthumous Marshals have been proudly escorted down Elizabeth Avenue in style, with grace and elegance; thanks to Mr. George's generosity of providing the vehicles, gas and drivers. Throughout all these years, our Elizabeth Portugal Day Parade has truly had a distinguished caliber of visibility through his antique cars carrying our dignitaries, and together marking our Portuguese community's legacy in the City of Elizabeth.
He also proudly shares his cars at Elizabeth car shows and with other Elizabeth ethnic communities at their Annual: Cuban Day Parades, Puerto Rican Day Parades, Peruvian Day Parades, and the Pulaski Parade Day Parades up 5th Avenue in NYC.
After many years of hard work, Mr. Vegas was later able to bring his parents from Cuba in late 1990's.  52 years ago, on December 8th, 1966 he married his middle-school sweet Ms. Darleen Vega. They are currently residing in Union County, not to far away in neighboring Clark, New Jersey and they are the proud parents of 3 grown children: George Vega Jr., Rickey Vega, and Jeffery Vega and they have 6 adorable grandchildren.