October 2022 Honorees | Women in Arts & History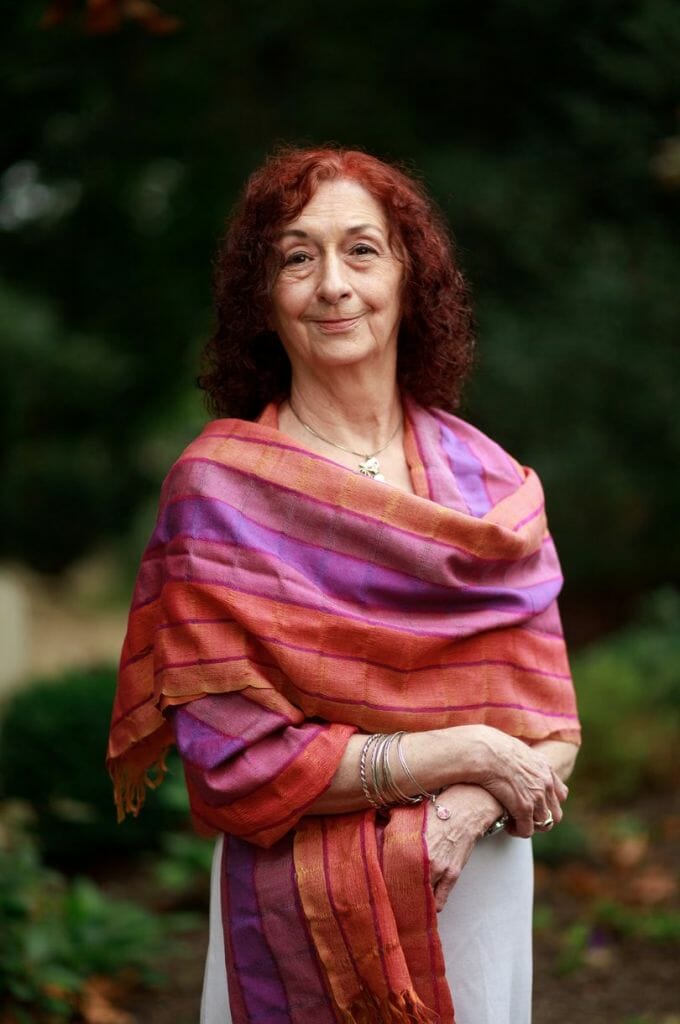 Katherine Craig
Caretaker, Boxwood Hall Historic House Museum
"Whether, it is someone famous, infamous or almost forgotten, when we look back, we are talking about  human beings--not cardboard cut-outs."
Katherine became interested in History at an early age, courtesy of a retired teacher from whom her family rented a vacation cottage in what is now Delaware Water Gap NRA. After a few years with the National Park Service, Katherine became the permanent staff member at Boxwood Hall State Historic Site in Elizabeth. Through the years, she has designed and presented programs both on and off site to every age group and designed & installed temporary exhibits at Boxwood Hall. During her tenure, Boxwood Hall has become a regular participant in programs sponsored by the City of Elizabeth & the County of Union.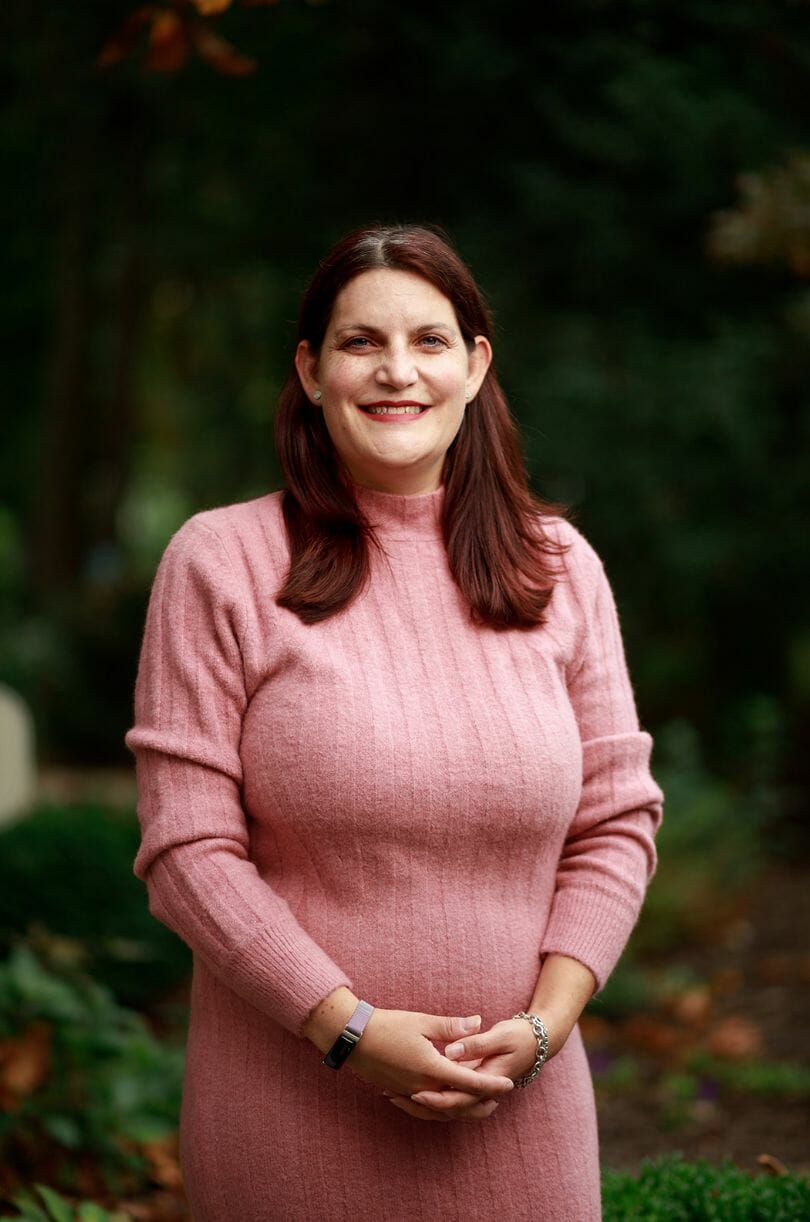 Rachael Goldberg
Executive Director, Liberty Hall Museum
Rachael began her association with Liberty Hall as a part time museum educator. She proved her dedication to history and combined with an outgoing personality advanced to a highly specialized role as Coordinator of Museum Collections and Exhibits. Rachael had been at the museum since 2008 and when the previous Executive Director accepted an opportunity elsewhere the Board of Directors nominated Rachael as his successor. She has been successfully leading Liberty Hall and continuing to offer innovative, educational and exciting experiences for learners of all ages!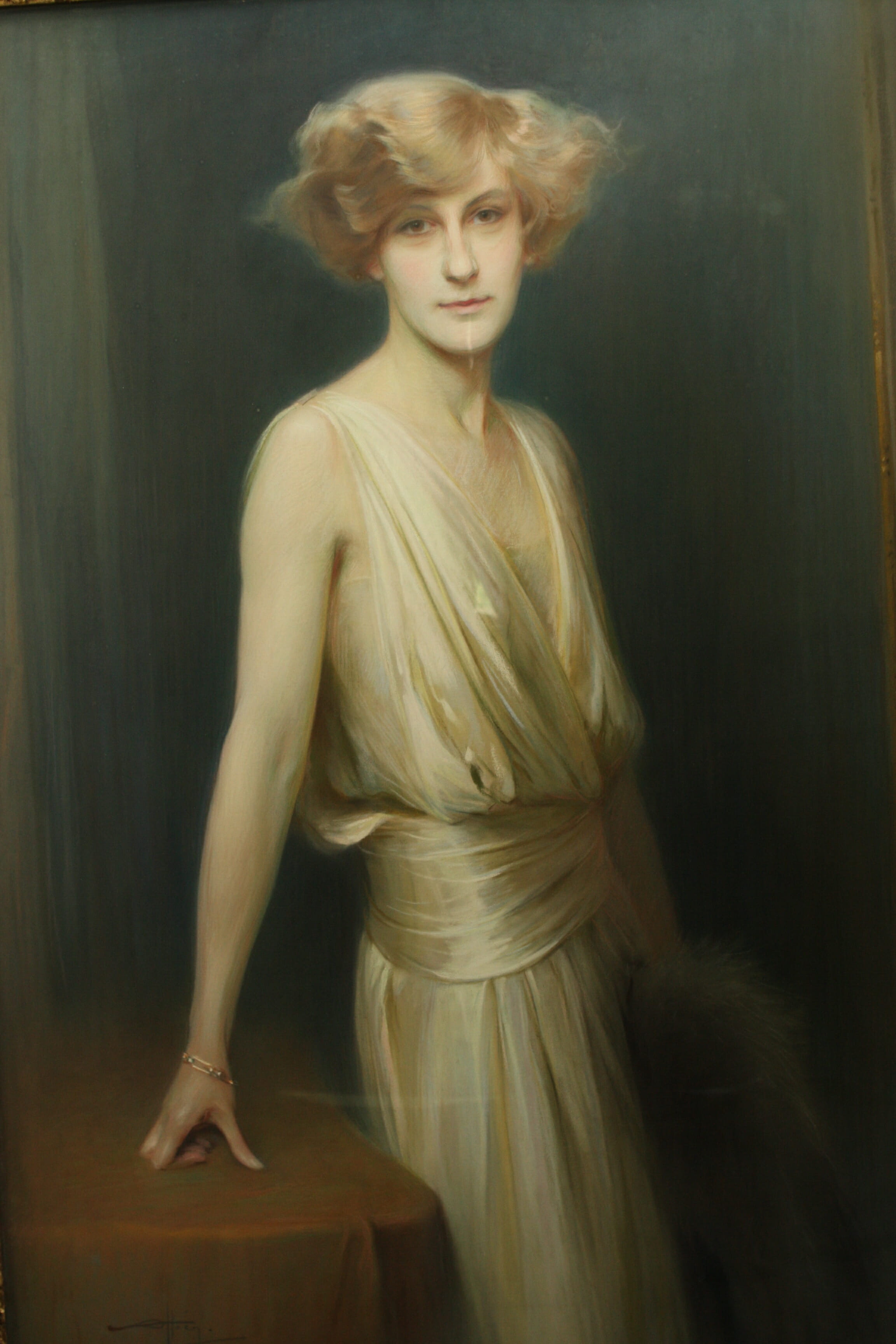 Mary Alice Barney Kean
Visionary of Liberty Hall
It was Mary Alice's vision and perseverance that made Liberty Hall, her family home, open to the public as a museum. Thanks to her force, hundreds of learners of all ages can enjoy and learn the story of three centuries of New Jersey and American History all in one place.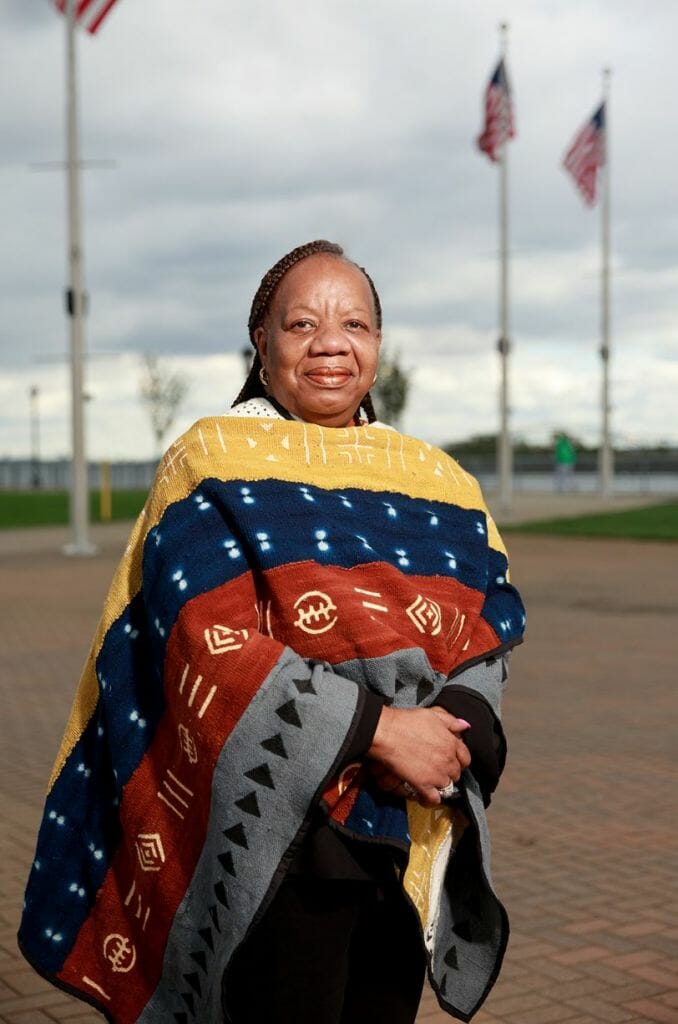 Kim Nesbitt-Good
Nesbitt Funeral Home
Kim Nesbitt Good a lifelong resident of Elizabeth, New Jersey is the daughter of the late William H. Sr. and Joan Foreman Frye.  She and her loving and dedicated
husband of 33 years, Ted, are the proud parents of two children, Lawrence and
Leah. The Good's are the proprietors of the Nesbitt Funeral Home in Elizabeth,
New Jersey, which was established in 1932 by her adoptive parents, the late
Bravell M. Sr. and Carrie Allen Nesbitt.
Kim's  broad professional life began before High School when she was first
introduced to the world of Forensic Science.  She began her journey into Forensic
Science at Union County College, Cranford, New Jersey, studying Business and
Nursing receiving her Associates Degree in Business. Enrolling in the world-
renowned American Academy McAllister Institute of Funeral Service in New York,
she received yet another degree.
She continued in the study of Restorative Art at St. John's College, Queens, New York; studies at the University of Medicine and Dentistry, Newark, NJ and the
Cincinnati College of Mortuary Science, Cincinnati, Ohio where, in addition to all
her other unique studies, she learned the art of handling radiation accident victims.
In preparation for the Advanced Embalmer Degree, Kim attended Xavier University and Foundation National Academy of Professional Embalmers, studying Forensic Science and Restorative Art.
Kim has received numerous awards and recognition for her outstanding work in the Funeral Profession in and around the State of New Jersey. Just to name a few:
Acacia Lodge #23 PHA Community Service Award, Shirley Chisolm Award Civic and  Community Service ,Garden State Funeral Directors Award, Omega PSI PHI Citizen Of The Year, NJ Conference Lay Organization Christian & Community Leadership Award, Vulcan Society of Elizabeth, The Women Of Heard AMEC Church & Community Award,
2 and Macedonia Church Humanitarian Award, St Elizabeth Episcopal Church
Humanitarian Award, Elizabeth Branch NAACP Role Model Award, White Rock Baptist Church Linden Pastors Aide Ministry Honorary Legend ,Family Owned Business Champion ,YMCA Of Elizabeth Hand to Hand Community Partners Award, Rev. Larry Dixon Community Service Award, Friends Black Female Mortician Award, National Council Of Negro Women Elizabeth Chapter Outstanding Women In Business, Contribution To The Theatre And Arts City Of Elizabeth, Community Access Award, Churchman Funeral Home Vision Dedicated To Funeral Service, Special Recognition Award Officer And Members Of Star Of Bethlehem Chapter 26,United Muslim Inc Excellence In Public Service, YMCA of Elizabeth Hand to Hand Community Partners Award, Community Access of Elizabeth Community Service Award, The National Council of Negro Woman Greater Elizabeth Area Outstanding Women in Business, Saint Elizabeth Episcopal Church Entrepreneur & Humanitarian Service Award, City of Elizabeth Outstanding Service Recognition Award, Elizabeth Branch NAACP
Commitment Award, Special Recognition Award Profession Business Owner & Dedicated Community Leader, O.E.S. Bethlehem Chapter#26 Service Award for
Tenacity ,Vision & Dedication in Funeral Service, United Muslim Inc. Excellence in
Public Service Award, The President Inaugural Committee Award by Barack H. Obama & Joseph R. Biden, Jr., Senator Raymond J. Lesniak Salutes Kim Nesbitt Good in the Re-Election of President Barack H. Obama & Vice President Joe Biden, Woman of Achievement Award Outstanding Entrepreneur Central Jersey Alumnae Chapter Delta Sigma Theta Sorority Inc., The Shirly Chisholm Civic Community Service Award, Donald M. Payne Jr. Humanitarian Award, Geller Humanitarian Award, Union County Fatherhood Initiative Coalition Founders Award, Assemblyman Jamal Holley State of NJ Resolution for Leadership in the African American Community, New Zion Baptist Church Community Service Recognition, Omega Psi Fraternity, Inc. Citizen of the Year, The
Khury Orr Leadership Award, Vulcan Society of Elizabeth Woman of Achievement
The award, Scranton University Business Association Minority Award, Acacia Lodge #23 PHA Community Service Award, The NJ Conference Law Organization First Episcopal AME Church District Christian Community Leadership Award, Union County Board of Chosen Freeholders Chester Holmes Humanitarian Award, Garden State Funeral Director Award, Alpha Kappa Alpha Sorority Inc. Award, The Women of Heard A.M.E Church Outstanding Leadership to the Funeral Industry and Community, Garden State Funeral Directors Association for Meritorious Service to the Community, Union County Board of Chosen Freeholders Woman of Excellence Award in Business .
Kim is a member of the Garden State Funeral Directors Association the National
Funeral Directors and Mortician Association, Epsilon NuDelta and the New Jersey
State Funeral Directors Association. Kim currently serves on the State Board of
Mortuary Science. Sister Good not only manages her day to day professionalism at
her business, she is quite concerned of the future of African Americans in the Union County area as well as our State and Country.
She has brought a number of celebrities such as; Ruby Dee, Dr. Suzan Johnson
Cook the Ambassador at Large for International Religious Freedom, Sharon
Robinson Daughter of the late Jackie Robinson, Rev. Run and Justine Simmons of
Runs House, Victoria Rowell Ac tress and Writer, Dr. Yvonne T Hornton, The
Obama Impersonator Reggie Brown, Bernadette Stanis of Good Times, Tonya
Wright of True Blood, Deborah Gregory creator of Cheetah Girls, Paul Mooney
Comedian and Actor, Cissy Houston, mother of the late Whitney Houston, TV One &  Roland Martin along with Kimerly Cornish descendant of Harriet Tubman.
Kim is the co-founder of "Friends", an organization of Black Women, who are
committed to uplifting the Black Community. Kim is also the founder of Friends of
the New Jersey Legacy Foundation whose mission is to acknowledge the legacy of
African Americans in New Jersey. They have been hosting the largest Juneteenth
Celebration in the State of New Jersey for the past 6 years.
Kim is listed in Who's Who among Americans, Who's Who Among African
American Funeral Directors and Who's Who Among Entrepreneurs.
One of Kim' s greatest honors was receiving The Presidential Pin from President
Barack Obama, which is one of the highest service awards given to citizens who
provide extraordinary service to others making our country a better place for all
Americans. Under Kim's leadership, along with the late Congressman Donald M. Payne Sr., and Senator Raymond Lesniak the only Monument in the United States was erected at Rosehill Cemetery in Linden, NJ in memory of the 2010 earthquake
victims in Haiti.
Under the leadership of President Obama and Mr. Thabiti Boone, Kim is the
founder of the Union County New Jersey Fatherhood Initiative Foundation which
aims to promote responsible fatherhood and healthy relationships through
parenting education and skill-building.
A strong believer in Jesus Christ, she is a member of the Shiloh Baptist Church in
Elizabeth, NJ. One of Kim's greatest and proudest honors was to campaign as a
delegate for President Barack Obama.  On September 20, 2011, Kim along with her
daughter Leah, was invited to have lunch with First Lady Michelle Obama, Valeria
Jarrett, President Obama's Sr. Advisor, Congresswoman Debbie Wasserman
Schultz (DNC Chairperson), Gayle King Editor at Large for the Oprah Winfred
Magazine, Gloria Steinem, Feminist Activist and Planned Parenthood CEO, Cecile
Richards.  This luncheon was for Woman for Obama. Kim has been invited to the
White House by President Obama and First Lady Michelle Obama.
She looks forward in continuing her fight for equality and justice for all people.
Kim takes great Honor in receiving this outstanding award.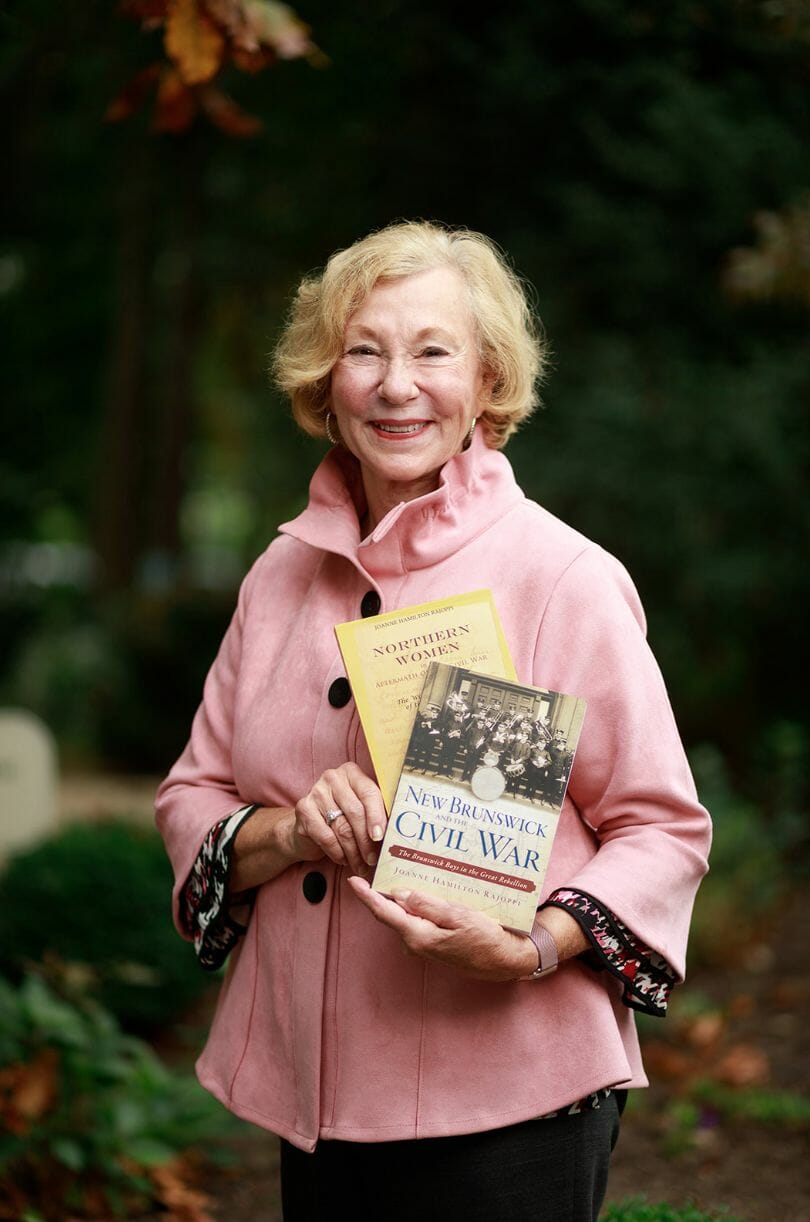 Joanne Rajoppi
County Clerk, County of Union & Author
A longtime elected county official, Joanne is a noted historian and author. She serves as President of the Union County Historical Society, has authored three books, two of which are historical non- fiction works on the Civil War and its aftermath. She chaired the 150th anniversary centennial of the Union County Courthouse and the Civil War Sesquicentennial Exhibit. A member of the
Daughters of the American Revolution, she is a contributor to Meet Your Revolutionary Neighbors Crossroads of the American Revolution. Knowing the past, she believes, helps us to navigate the present.
As Union County Clerk, Joanne Rajoppi has dedicated her efforts to constantly improving residents' accessibility to services.
Under her direction, the Office of County Clerk already performs multiple functions and services some of which include: administering election laws; recording, filing and preserving all property documents; processing Passport Applications; swearing-in Notary Publics; issuing Public Oaths; recording Honorable Veteran Discharges, Veteran Peddler Licenses, Inheritance Tax Waivers; Trade Name Certificates and Clerk Certificates.
Rajoppi introduced extended hours including evenings and Saturdays at her Westfield Passport Office. Her office has been cited by the National Passport Processing Center for outstanding efforts in processing Passport Applications.
Another outreach program she initiated is an Annual Election Calendar, available to residents and town agencies free of charge, which provides important election dates and information to voters. The calendar has proved so popular other counties have modeled editions after it. An instructional video, available on the Clerk's website, on how to vote by mail was produced by the Clerk to assist voters with the ballot form; she also instituted Saturday hours for voters to access Mail-In Ballots prior to each election and designed a comprehensive user-friendly election services website along with a property website.
The Clerk also conducts outreach by participating and speaking at area expositions, fairs, colleges, club and service organizations, with special attention to youth and seniors.
A major accomplishment Rajoppi is proud of is her whistle blowing campaign against the voting machine company Union County and most other New Jersey counties used. Rajoppi discovered serious discrepancies in the results from the Presidential Primary Election and June Primary of 2008 and immediately alerted other County Clerks, the NJ Department of State which oversees elections as well as the voting machine company. She called for an independent analysis of the machines by nationally-recognized computer experts at Princeton University, which was eventually ordered by the Court.
Although threatened with legal action by the voting machine company, she persisted to alert the public to the problem. A State Court case and eventual court-mandated changes in the process now make the voting system more secure for voters. The New York Times cited her efforts and state leadership in an editorial.
Other areas of innovation include the computerization of indices of all document records dating from 1977. In addition, images of most of these documents are available 24/7 on the Clerk's Public Land Records website.
The Clerk has also worked to redact personal information used in identity theft from public records accessible to the public in order to protect homeowners.
Rajoppi's office also assists with Notary Public applications. She designed an instructional manual to assist and inform new Notaries of their duties and responsibility. She formatted a booklet for all new business holders that provides important and helpful information on running a business in Union County. She also inaugurated a courtesy Veterans Document Card to assist veterans in obtaining some other services they are entitled to.
She was elected President of IACREOT, the International Association of Clerks, Recorders, Election Officials and Treasurers, the pre-eminent organization for election officials, and has served in various offices including Educational Chair of its successive organization, the International Association of Government Officials (IGO).
Rajoppi is a six-time recipient of the National Association of Counties Award for innovative government and computerization. She also is a recipient of the prestigious Gill C. Job Award from the Constitutional Officers Association of NJ (COANJ), former President of COANJ and former President of New Jersey Association of Counties. She served as an adjunct professor at Rutgers University for almost 20 years teaching Public Administration.
The County Clerk's Office is one of the few government agencies which generate revenue from mandated recording fees. In 2020, the office total revenues reached $49 million which, in turn was used partially to offset the County Tax rate with the balance reverting to the State's General Fund.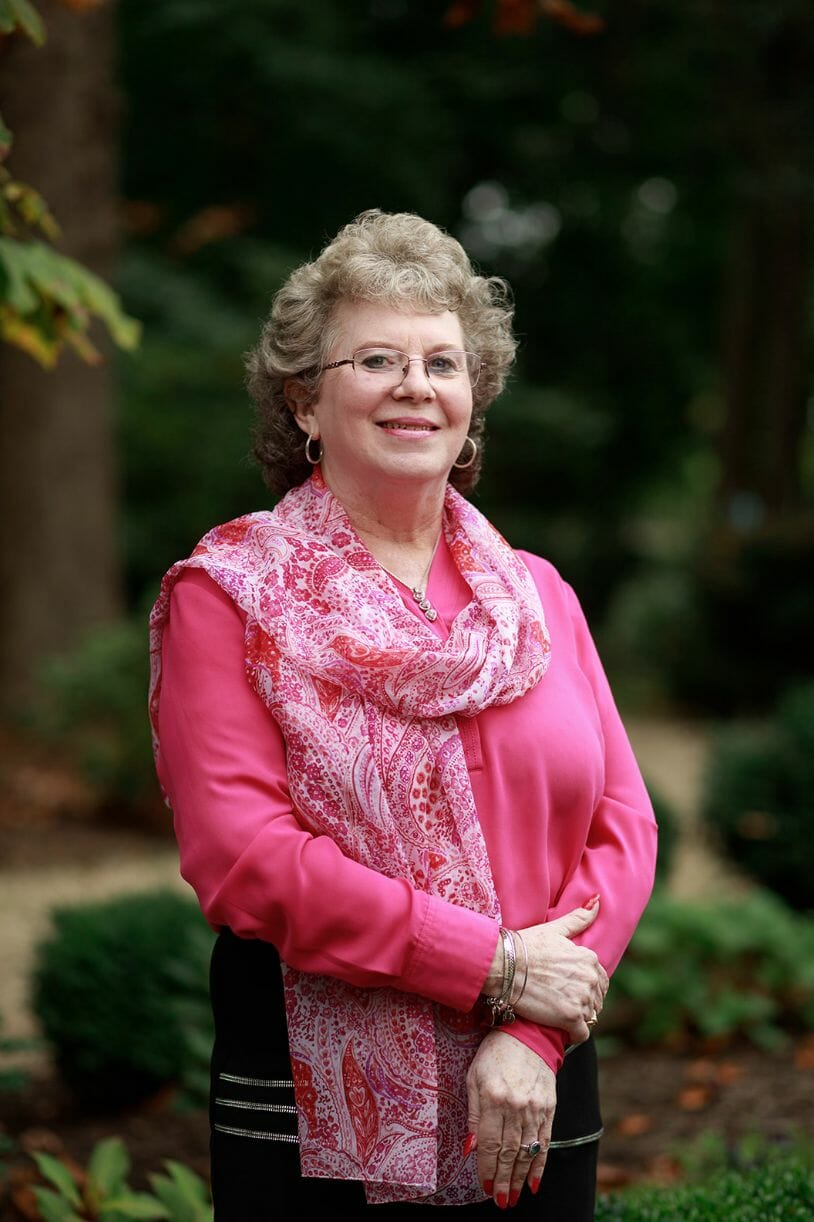 Phyllis Reich
Project Coordinator Redevelopment, City of Elizabeth
"Earth without Art is just Eh."
Phyllis Reich is the Project Coordinator of Redevelopment for the City of Elizabeth. She has her B.S in Management Science and Marketing. Starting in the Public Sector at City Hall of Elizabeth in 2003. Works in the Department of Planning & Community Development: Project Manager Redevelopment for various Economic projects within the city. Established sites and locations for wayfinding signs throughout. Liaison with various state agencies for Phase I of the Elizabeth River Trail. Liaison Sustainable Jersey and brownfield projects. Current member of the Council for Airport Opportunity (CAO). Represents the City on the NJDEP Environmental Justice Advisory Council and is on the Economic Development Arts Council. NY-NJ, & a Harbor Estuary Program-City  Representative.